17 Things You Have to Explain to Out-of-Towners About Charlotte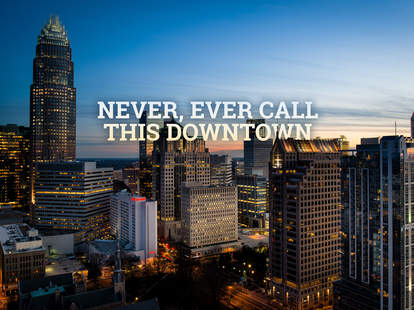 Courtesy of Visit Charlotte
Charlotte is growing fast, from our booming brewery scene, to the more-than-just-a-few-rapids Whitewater Center, there are plenty of reasons to come visit. This means Charlotte residents will likely be playing host to all those friends who want to see the city for themselves. It also means you're going to need to explain a few things (the intersection of Queens and Queens and Providence and Providence roads). Here are 17 points you'll want to fill them in on before you let them loose in our fair city.
1. Barbecue isn't really a Charlotte thing
You might have traveled to North Carolina in search of our state's illustrious pulled pork and vinegar-based barbecue sauce -- but you're probably going to need to drive a little farther for the true experience. 'Cue is a small-town thing in these parts. 
2. We're not ALL bankers
But most of us are. Having both Bank of America's world headquarters and Wells Fargo's East Coast operations here makes us the second largest banking headquarters in the U.S. behind New York City. Which means "what bank do you work for?" often gets asked before "what do you do for a living?" 
 
3. We run for our beer
Call us crazy, but we like to multitask, and we prefer to combine a few miles on the road with a few cold ones -- and lots of post-run socializing. So, lace up and join in at one of the many weekly brewery run clubs around town.
4. Downtown is Uptown
There are plenty of urban legends about why we refuse to call our urban center "Downtown" like the rest of the modern world. Regardless, nothing will set you apart as an outsider faster than calling that skyscraper-packed section of the city anything other than Uptown.
 
5. I-485 is under construction for the rest of eternity
Welcome to the parking lot we call an interstate beltway. From what we can tell, construction on it should be finished around the time we're living in a post-apocalyptic world where cars are actually obsolete.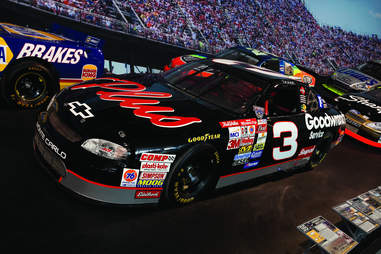 Courtesy of Visit Charlotte
6. We're not all into NASCAR
Sure, we've got the Hall of Fame and a pretty impressive speedway, and we enjoy a good Jimmie Johnson sighting as much as the next person. But a lot of Charlotteans couldn't tell you the difference between pit road and victory lane. 
 
7. Never mistake us for being in South Carolina
Seriously. The Carolinas are very different, and while we appreciate our close proximity to that state's lovely beaches and Charleston's restaurants, we don't enjoy when people think we're part of it.
Sarah Crosland/Thrillist
8. Amelie's wins everything
Say what you will about our restaurant scene, or argue over the best bars in town. But never, ever dismiss this beloved, always-packed 24-hour pastry hub.   
 
9. We don't have happy hours
Trust us, we're not happy about it either. State laws prohibit drink specials that don't last all day. So while you might find a happy hour food special or two, this isn't a city where you'll rush to catch the next by-the-hour drink deal.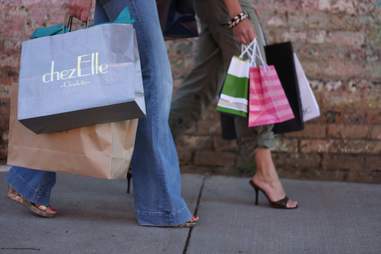 Courtesy of Visit Charlotte
10. Our SouthPark is in no way like the one that comes to your mind
Charlotte's most sophisticated shopping, restaurants, and houses are all in a neighborhood with a name that makes people think of talking Christmas poo or stoner towels. Thanks for that, Comedy Central.  
 
11. We're not really Southern, but don't tell us that
Spotting a Charlotte native should be treated like finding a rare species. This is a city of transplants, with many of them moving down from above the Mason-Dixon line. But we hold firm to our status as Southerners -- and y'all shouldn't say otherwise.   
 
12. We take our basketball seriously
There's Carolina Blue and Duke Blue, and the two should never be confused. And make no mistake about it -- they're the Hornets. That whole Bobcats thing is in the past.
Sarah Crosland/Thrillist
13. We have a penchant for drinking in grocery stores
Let's blame this one on all those crazy blue laws that regulate when and where we can have a drink. When it comes to booze, we'll take it where we can get it. From local spots like Common Market or Earl's Grocery, to bigger chains like Whole Foods and Harris Teeter, in Charlotte we're on board when it comes to imbibing while marking off the grocery list.  
 
14. Cam is king
We may have a lot of transplants, but Charlotte is crazy about its home team. And when the Carolina Panthers got the top 2011 NFL Draft pick, quarterback Cam Newton, we also got the city's favorite celebrity. That smile.
 
15. Roads inexplicably change names
Turn on your GPS, use a compass, follow the North Star, or pray to the gods of travel, it won't make any difference. You'll still get lost in Charlotte where roads change names, like when Morehead St becomes Queens Road, and then Providence Road all in less than a mile FOR NO REASON! 
Courtesy of Visit Charlotte
16. Yes, we love taking photos with a sparkly bird
Even worse, we have nicknamed said bird "Disco Chicken." Artist Niki de Saint Phalle's Firebird sculpture in front of Uptown's Bechtler Museum of Modern Art may be the city's most photographed spot. Knock it all you want, but we're betting you'll be taking selfies under the 17.5-foot bird soon enough. 
 
17. There are four seasons here
And we're proud of it and love to talk about it. We're also equally close to the mountains and the beach, while we're on the subject of "things Charlotteans probably shouldn't take personal pride in, but often do."
 
Sign up here for our daily Charlotte email and be the first to get all the food/drink/fun in the Queen City.  
Sarah Crosland writes about eating and drinking in Charlotte, which is what she uses as her excuse for all of the eating and drinking she does in Charlotte. Follow her at @sarahcrosland.