250+ TV shows and movies have taken place in Chicago, which means a lot of schlubby wise guys and hard-nosed cops. But which are the best of all time? Well, we narrowed things down to 15 fictional Chicagoans (sorry, The Untouchables Al Capone) from popular TV and movies (sorry, books), then ranked the top 15 based on how awesomely memorable and identifiable with the city they are.
15. Al Bundy
Married... with Children
Al's the type of guy who would (and did) sell his soul for a Bears Superbowl. When he wasn't driving his status symbol Dodge Stratus to a minimum wage job at the Chicago Shoe Exchange, the head of FOX's favorite non-animated, dysfunctional family on Married… with Children espoused his thoughts on feminism (aka Amazonian masterhood) from the comfort of his suburban couch, hand in pants. Fact: 90% of the US population only knows Buckingham Fountain as the Married… with Children fountain.
14. Chris Parker
Adventures in Babysitting
You've gotta admire a babysitter who can fend off an entire gang on an L train. Played by the eternally foxy Elisabeth Shue, Chris and her '80s-haired motley crew venture into Chicago from the suburbs via station wagon. Along the way, she manages to sing in a blues bar, befriend a hook-handed tow truck driver, crash a party at the Crain Communications Building (the vagina building), dump her sleazeball boyfriend, and make it back home in time to straighten up the house as if nothing happened.
13. Buck Russell
Uncle Buck
Buck's an unemployed Uncle with a heart of gold who isn't afraid to bring out his hard-assed Chicago side, as witnessed when he tears into his niece's assistant principal. When he's not administering street justice, he dabbles in the kitchen -- you'd think a trendy, local restaurant has considered making snow shovel-sized pancakes for brunch, right?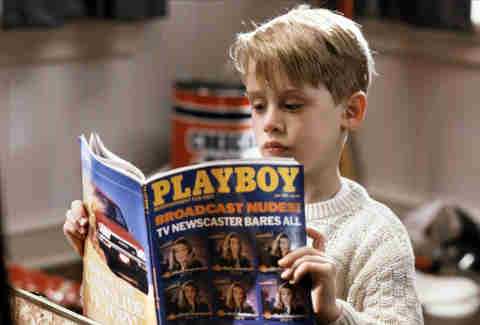 12. Kevin McCallister
Home Alone
Before his career took off with The Pizza Underground, Macaulay Culkin was cutting adults down to size with his innocent snark as Kevin McCallister. He bravely defends his family's $1.5 million Winnetka mansion, knocking the wet bandits on their ugly, yella, no-good keisters through a series of hilarious criminal assaults, and help from the murderous-looking Old Man Marley. Some would argue the second movie, Home Alone 2: Lost in New York, is superior, but those people would likely be the producers pushing for Home Alone 3, Home Alone 4, and Home Alone: the Holiday Heist.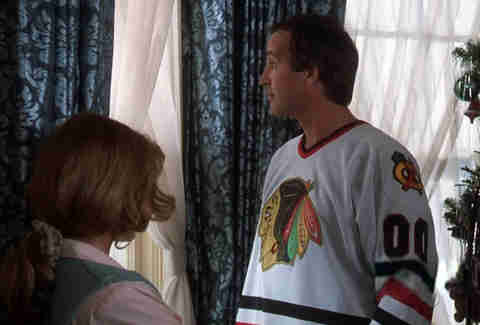 11. Clark Griswold
National Lampoon's Christmas Vacation
Back before "National Lampoon" was a synonym for "unwatchable", John Hughes strung together the Vacation series, centering on overzealous family man Clark Griswold. In Christmas Vacation, the family decides to hunker down in their Chicago home and avoid the lunacy of traveling for the holidays, but even a sweet, personalized Blackhawks sweater is no match for rogue squirrels, house fires, and crappy relatives. 
10. Wayne Campbell & Garth Algar
Wayne's World
Although they stick to their roots in Aurora (we really wish Stan Mikita's Donuts was a real place), you can't deny the insanely quotable cable-access duo of Wayne and Garth (but you can dock them a few points and drop them to No. 10). Who knew their blatantly obvious product placement would seem tame by today's standards?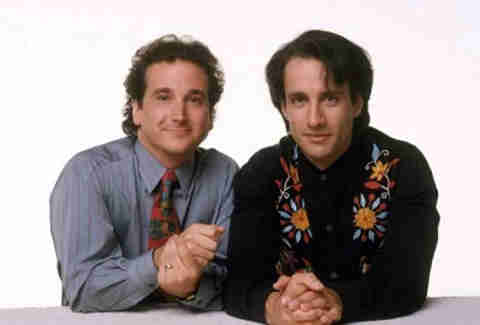 9. Balki Bartokomous & Larry Appleton
Perfect Strangers
Balki and Cousin Larry may have been transplants to the city (hailing from Madison and Mypos, respectively), but damn if they didn't sweep into town with the most inspirational sitcom theme song of all time. The two titans of TGIF play up the Odd Couple angle with Larry being a reporter for the Chicago Chronicle and Balki as the living embodiment of a Yakov Smirnoff joke.  Not sure how they managed to make rent on a Victorian house in Old Town, but...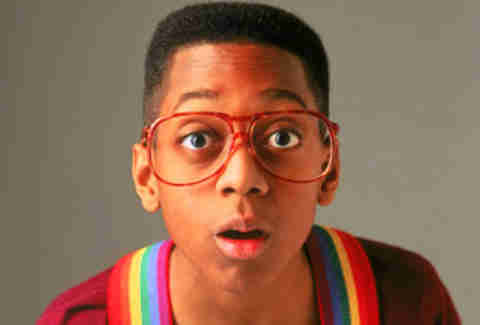 8. Steve Urkel
Family Matters
While Family Matters (aka "The Urkel Show") was a spin-off of Perfect Strangers, the pupil quickly became the master, snatching up ABC Family sitcom ratings. In the early '90s, you declared your nerdy, black, sitcom character allegiance to either #TeamUrkel or #TeamCarlton... except no one knew what the hell a hashtag was, or Twitter, or functioning Internet. Regardless, siding with Urkel meant you knew him as more than just a one-note character (looking at you, Cody from Step by Step). He was a robotics expert, had a swaggy alter ego named Stefan Urquelle, and no one could stop him from hijacking whichever sitcom he damn well pleased.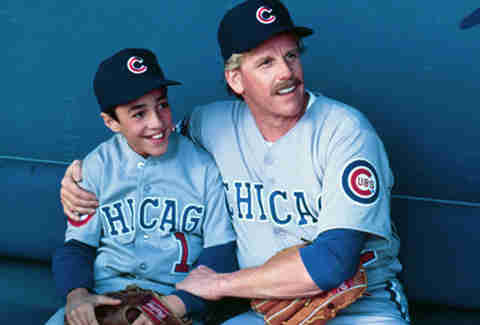 7. Henry Rowengartner
Rookie of the Year
From 1993-94, all movie plots were coming-of-age baseball stories (The Sandlot, Little Big League, Angels in the Outfield). But 12-year-old Henry Rowengartner from Wauconda, Illinois wasn't seeking the approval of an absentee/alcoholic/all-around scumbag Dad, or whizzing his pants because the neighbors had a dog. He took his funky, butt-loving arm all the way to a Cubs World Series championship, even striking out a pre-HGH Barry Bonds along the way. Don't miss a standout performance by Gary Busey as rusty reliever Chet Steadman, who only communicates to his team through a series of grunts.
6. Pete, Ruxin, Kevin, Jenny, Andre, and Taco
The League
On top of introducing terms like "three p*nis wine" and "vaginal hubris", The League has always been a fountain of knowledge-giving, like how you can't fix an ugly p*nis, or that sex addicts are just guys telling the truth, and the fact that all hot girls drive Volkswagen Jettas (it's a law, like water or dinosaurs). Bonus points for cameos by Matt Forte and Jim McMahon, an episode where Kevin and Jenny's daughter gets into school with Jay Cutler's "cutlet", and everything that Rafi says or does.
5. Joel Goodson
Risky Business
Like an R-rated combination of Ferris Bueller and Home Alone, Joel Goodson uses his parents vacation time to throw an epic house party (a panacea for every '80s teen problem), joyride his dad's Porsche 928 into Lake Michigan, and screw a classy prostitute -- played by the habitually-nude Rebecca De Mornay -- which includes a little cowgirl action on a Blue Line train. Risky Business is also the reason you can't legally be alone in a house with hardwood floors without dancing in your underwear.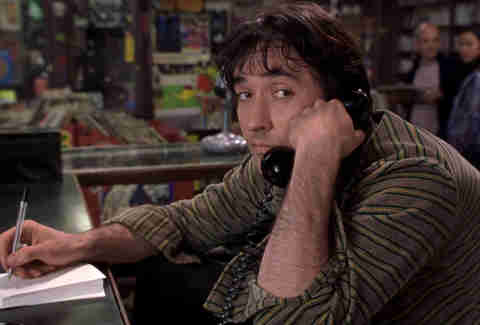 4. Rob Gordon
High Fidelity
While manning his record empire at Championship Vinyl, Rob Gordon (John Cusack) encounters a vast array of Chicago hipsters. Plus, it was even filmed in a Wicker Park storefront on Milwaukee and Honore. No woman in their right mind would turn down the hopelessly romantic Rob for a show at the nearby Double Door, drinks at the Green Mill, or a showing of The Dream Life of Angels at the Music Box. Also look out for Rob's right-hand-man, Barry, played by Jack Black at his Jack Blackiest.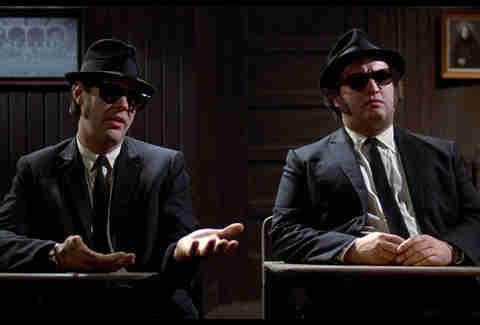 3. Jake and Elwood Blues
The Blues Brothers
With a plot that hinges on the movie taking place in Chicago, Second City alums John Belushi and Dan Aykroyd hit pay dirt as the whimsical Blues Brothers. Their mission from God had them gunning it over the Calumet River, belting out the city's anthem of "Sweet Home Chicago", and battling the evil forces of Illinois Nazis. They also wrecked 103 cars during filming, including 60 CPD vehicles outfitted with reinforced chassis.

2. Bill Swerski's Superfans
Saturday Night Live
Based on WGN's sports radio hosts from the '80s, Swerski's panel of beer-swilling, pork loin-congested Bears fanatics offered hard-hitting analysis that is just as credible as any show you'll see on ESPN2. From expert predictions ("Bears over Giants, 79-zip") to existential questions ("Ditka versus a hurricane, who wins?"), the Superfans truly are the Bears' biggest diehards, having survived multiple on-air heart attacks.
1. Abe Froman
Ferris Bueller's Day Off
Taking a page out of Batman's book (not the one where he destroys lower Wacker Drive), Ferris Bueller as a man is only flesh and blood; he can be ignored. But as the Sausage King of Chicago, he's a symbol and an unstoppable force. Sure, we know Abe Froman can pull a reservation at Chez Quis any time he wants, but who's to say his powers stop there? The only explanation why Cameron isn't beaten to death for wearing a Gordie Howe sweater Downtown must be that he's in good with Froman. Show someone Ferris Bueller for the first time, and you'll have an easier time convincing them that that's Jennifer Grey's real nose, than there being no Sausage King of Chicago.
Sean Cooley is Thrillist's Chicago Editor, and he plans to one day march in the Von Steuben Day Parade. Follow him @SeanCooley.