5 must-see concerts in Chicago this fall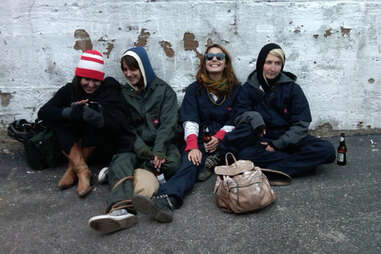 Warpaint at The Vic
Sunday, October 5th
From the sexy dance vibes of "Disco/Very" to the spaced-out, Radiohead-style jams of "Love Is to Die", LA-based all-female quartet Warpaint has performed everywhere from Coachella and Lollapalooza to Reading and Leeds -- if you've been to any music festival this summer you've probably heard their hypnotic rhymes. If not, what are you waiting for? Continue Reading
Zola Jesus at Thalia Hall
Thursday, October 16th
The early days of Zola Jesus were sort of like slitting your wrists just to see what would happen. But on her new release, Taiga, a more awesome artist has emerged with a glorious pop reinvention. Cinematic sounds, haunting vocals, and swirling atmospherics conspire to create a sound mature enough to finally stand on its own two feet. In the end, words fail to do her justice. This is an artist who needs to be rocked to live to be believed.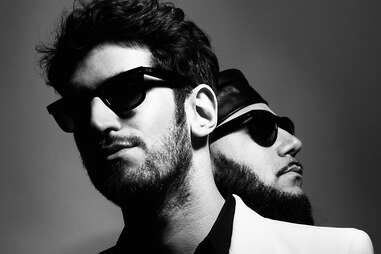 Chromeo at The Riviera
Friday, October 17th
Describing themselves as "the only successful Arab/Jewish partnership since the dawn of human culture", veteran Montreal electro/funk powerhouse Chromeo has long since dispelled the notion that their slick lady-killer act is pure parody. With unabashed positive enthusiasm drenched in good-time energy, Chromeo don't care if you think they're cheesy. They're here to have fun. And that's all that matters. Period.
Bonnie "Prince" Billy at Thalia Hall
Friday, October 31st
Will Oldham may be most famous as an actor and the warbling folk musician known as Bonnie "Prince" Billy, but he may have missed his true calling in comedy. From his sardonic dancing in the video for "I See A Darkness" to his role opposite Zach Galifianakis in their must-view remake of Kanye West's "Can't Tell Me Nothing", Oldham is at his best when he isn't taking himself too seriously. Which is almost always. Catch him at Thalia Hall on Halloween with a shadow puppet ensemble. For real.


Interpol at The Riviera
Wednesday, November 12th
Losing an integral original member can spell death for most bands, but for Interpol, it's spelled rebirth. The ubiquitously suited-up, dour NYC rockers just released El Pintor, their first record since the departure of longtime bassist Carlos D and their best release since groundbreaking 2002 debut Turn on the Bright Lights. Combining the bleak aesthetic that made them the personification of cool with more accessible melodies they've picked up along the way, darkness never seemed so bright.