How does one improve upon the classic summer camp experience? Booze, coed bunks, and not having that one hairy counselor with impossibly short shorts probably won't hurt. Enjoy all of the above at Camp No Counselors, going down June 4-7 at Lake Delton near the Wisconsin Dells. Sign up here if you know what's good for you.
How to get there
No need to worry about awkward drop-offs from your parents (right?). You'll meet up at the Thompson Center and board a chartered bus screening classic camp flicks for the 3hr journey to Lake Delton, Wisconsin, about an hour northwest of Madison.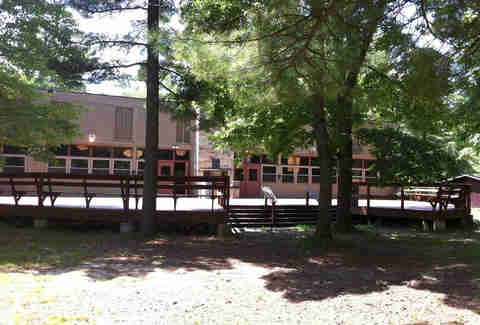 Accommodations
Yes, you will be sleeping in bunks like at kid's summer camp. Only these bunks are coed and the dorms are in fact waterfront cabins with a beach, fire circle, water slide, heated pool, and a massive rock climbing wall.
Activities
Since there are no counselors, you don't have to take part in activities. But if you do, there's archery, Ultimate Frisbee, color wars, water skiing, zip lines, talent shows, scavenger hunts, dodgeball... even friendship bracelet making for you and your new BFF (who may or may not be staying in your bunk).
Food
As you would expect, there's the typical camp fare including hot dogs and burgers, but they also kick things up a notch with BBQ, Mexican, and grilled skirt steak for dinner. Did we mention the weekend-long open bar and morning Bloody Marys and mimosas yet?
Parties
Instead of going to bed early and sneaking booze out from under your pillow, enjoy your whiskey out in the open with theme events and dance parties until 2am with DJs, live bands, and more opportunities to make out around the campfire.
Sign up here for our daily Chicago email and be the first to get all the food/drink/fun in town.