As warm-blooded Americans, it's our civil duty to obsess about celebrities -- where they go, who they wear, what products they're pretending not to be paid to promote on Instagram. We love when celebs fly off the handle for a good rant, but less so when it turns to trash talking our paradise on the shore of Lake Michigan. Meet the cabal of famous/used-to-be-famous people who have needlessly thrown shade at Chicago in recent years.
Hank Williams Jr.
Why he hates Chicago: While on a recent tour stop in Syracuse, NY, good ol' boy and Toby Keith's future nightmare scenario, Hank Williams Jr. used his stage time to spew hate on some likely (and a few unlikely) targets. On top of bashing Kid Rock (?) and Fox & Friends (??) he called Chicago a "shit hole" and said he wouldn't play there for any amount of money, in his true "Thanks OBAMA!" fashion. 
Why he's a complete idiot: Hank is just Sarah Palin with a grizzly beard and aviators -- we need not worry about anything he says or does. Remember when he called Obama Hitler? Please don't, instead free those memory banks up the same way Monday Night Football freed itself from the tyranny of his garbage intro song. Hank Williams Jr. and all his rowdy friends can go to hell.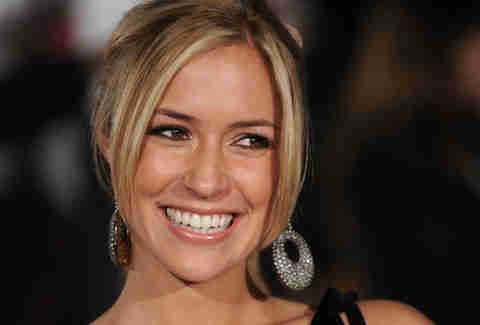 Kristin Cavallari
Why she hates Chicago: Our city's relationship with the Cutlers has often been described as "love/hate" but mainly in terms of "the team I love has a soul-crushing QB who I hate." So it wasn't a surprise when Kristin "eighth-most famous person from The Hills" Cavallari told Elle magazine that she will certainly flee Chicago after her husband is done non-quarterbacking because the city "doesn't feel like home." Feel sad for Kristin, everyone.
Why she's a complete idiot: For the sake of George Halas. She made these statements, out loud, while her husband is under a contract with the Chicago Bears through 2020 (which is most likely guaranteed to be not guaranteed). Have fun starting a measles epidemic in Nashville.
George R.R. Martin
Why he hates Chicago: Hmmmm, a pizza-related blog post from our favorite literary cock-tease George R.R. Martin, let's have a look, shall we? He loves New York pizza... says New Haven pizza is also good... forces Hideki Matsui's minor league team to dress up in Game of Thrones uniforms... comments that "deep dish pizza is an offense against the pizza gods"?! Oh hell no.
Why he's a complete idiot: Georgey boy, you have one job -- to write manuscripts for HBO -- and every word you type on your LiveJournal (which, seriously, you can't even make the jump to Tumblr?) is one less word being put into the GoT canon. Besides, ripping on deep dish pizza is a Chicagoan's job, back off.
Madonna
Why she hates Chicago: You may have heard she enjoys posting fun racist hashtags on her son's Instagram photos, but you may not have heard that Madonna had been hiding her distaste for The Windy City dating back to the filming of A League of Their Own. In a recently unearthed letter she wrote in 1991, the diva complained that learning to play baseball at Wrigley Field was dirty work and that our yucky city was devoid of good-looking men.
Why she's a complete idiot: Take it from the Detroit woman who pretends to be British, when it comes to hunky guys, Chicago ain't where it's at. If you can't trust the judgment of someone who lost $92 million divorcing Guy Ritchie, dated A-Rod, and had sex with Vanilla Ice, who can you trust?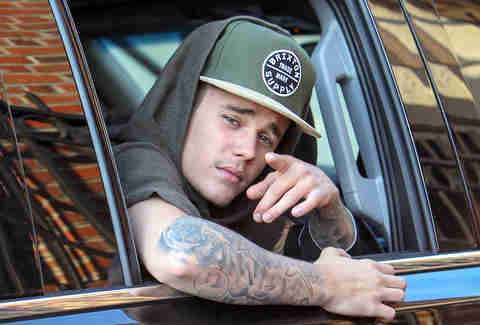 Justin Bieber
Why he hates Chicago: Plain and simple, he committed the most egregious act in the city: standing on the face of the Blackhawks logo. 
Why he's a complete idiot: It's not like we needed another piece of evidence in the case to deport Biebs back to Canada, but then again what kind of Canadian doesn't understand the basic tenets of hockey? This is made all the more aggravating as he appears to absorb the public's hatred like a black hole absorbs matter, it only makes him stronger.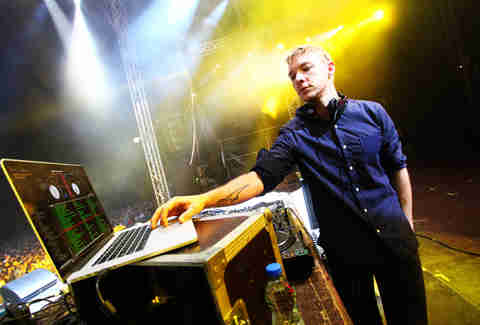 Diplo
Why he hates Chicago: Diplo is a DJ(?) who loves EDM music as much as he hates performing in Chicago on account of our underwhelming fans (which he later amended to mean our slimy city politics). He was especially butthurt over having to perform a concert at Hawthorne Race Course in Cicero rather than Chicago proper, so he won't be coming back to the city ever again.
Why he's a complete idiot: Diplo's music sounds like Skrillex farting out the Harlem Shake. Moving on.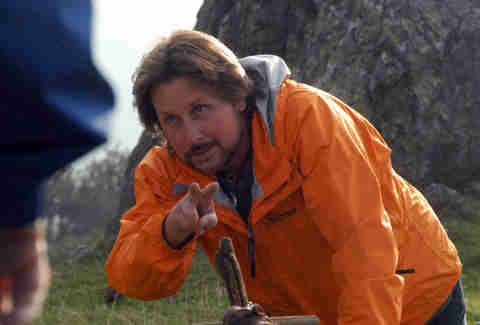 Emilio Estevez
Why he hates Chicago: Emilio may have been in the running for "least insane Sheen brother," that was until last year's Stanley Cup playoffs when the Anaheim Ducks evangelist dispelled any good will among Chicagoans. Firing direct shots at the Blackhawks fanbase (windbags! he called us, windbags!) via Twitter verges on Bieber-levels of desecratory behavior. 
Why he's a complete idiot: We get it Emiliooooooooooo, you need to root for team Disney in order to slurp up those sweet, sweet residuals, but this shouldn't come at the expense of the mighty Blackhawks. Ultimately Chicago went on to hoist Lord Stanley's Cup and Coach Bombay will always be a reckless jerk who thought it was a good idea to start a tank-ass like Goldberg in goal over the nimble Julie "The Cat" Gaffney. Amateur.
Sign up here for our daily Chicago email and be the first to get all the food/drink/fun in town.
Sean Cooley is Thrillist's senior editor and he already knew that Greenland's not green. Follow him on Twitter: @SeanCooley.