Why Chicago's happy hour ban is stupid and should be repealed
This Summer marks 25 years that happy hour has been banned in Chicago, and that's just sad. That's a loooooooong time to be missing out on two-for-one specials, public drink packages, or limited-time drink discounts between the (typically happy) hours of 5-7pm.
Passed in 1989, here are the basics of the statewide happy hour prohibition in the Liquor Control Act:
- No serving of two or more drinks to one person for consumption by that person (exception for wine by the bottle or carafe)
- No serving an unlimited number of drinks during a set period of time for a fixed price (exception for private functions)
- No reducing or fluctuating drink prices during operating hours from opening until closing. Prices must be the same for all customers, for all purchases for the whole day.
- Violation of this law can result in a fine or liquor license being suspended or revoked as a misdemeanor
Here are six reasons why it's the stupidest thing ever and should be repealed. Today.
1. It prevents bars from honoring awesome Chicagoans
How about a free beer for veterans on Veterans Day? Nope. A complimentary drink for showing your Chicago Marathon bib? No way. Discounts for wearing your team's gear at a Big Ten bar? Don't think so. All of it is prevented, because drinks must be the same price for all customers.
2. It's curbing alcohol consumption in a city with bars open until 5am
So, our city takes a stand against discounted beverages as a matter of public safety, but then leaves bars open until the wee hours of Sunday morning? Huh?
3. There's a practical need for happy hour
5-7pm are typically slow hours of operation for bars. Customers would like to see what it feels like to pay less than $4 for a beer. Give the people what they want.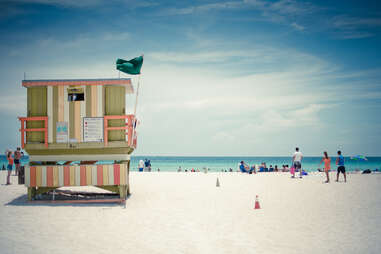 4. Other cities have happy hours without having burned to the ground
Nearly everywhere you go in the nation (aside from puritanical Boston), you'll find happy hours; $2 well drinks in Miami, $1.50 domestics in Portland, $2.50 craft beers in Austin. These other cities are not wasting time and customers cash by dabbling in partial prohibition.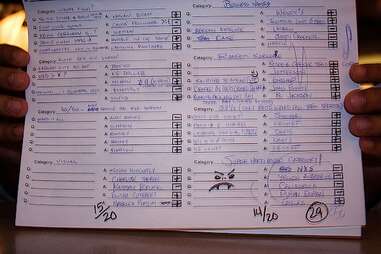 5. It prohibits bars from giving free drinks for prizes
If you've ever won a free drink at a trivia night, you're an outlaw.
6. Chicago doesn't even enforce it consistently
Last year, Wrigley's rooftop bars were freed from the shackles of happy hour oppression to offer drink packages during limited hours. Our best hope is that this causes a ripple effect, and maybe -- just maybe -- a few folks Tweet at Governor Quinn with #LegalizeHappyHour and get the ball rolling. Who here wants cheap booze?

Sean Cooley is Thrillist's Chicago Editor and he will fight for the right to party. Follow him @SeanCooley.