And lo, Mike Ditka and his heavenly mustache came down upon the city of Chicago carrying an Al's Beef and a tablet, and on it (the tablet, not the Al's Beef) were inscribed these 24 Commandments, which he gave to the people of Chicago so that they may live in unity without fear of bizarre weather patterns or being judged for overeating. And the tablet read:
Thou Shalt...
1. Know thine major streets by name AND number
If someone tells you they live at '2450 N Wherever' and you don't immediately think, "Just North of Fullerton", you're doing it wrong.
2. Cherish every last moment of Summer
Because… come on, really?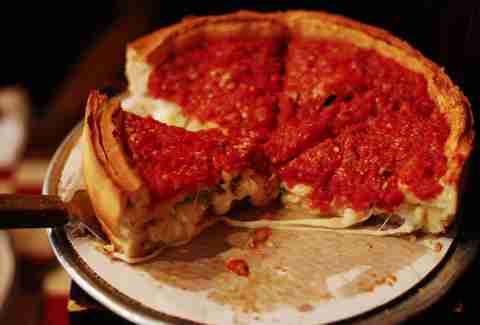 3. Have one more slice
Thine diet starts Monday.
4. Have ONE favorite baseball team
You don't have to hate the other (though it can be fun), but don't go playing both sides.
5. Remember when it's street cleaning day
Damn you, third Thursday of the month from 9am-3pm!
6. Finish Ferris Bueller's Day Off whenever you stumble upon it on cable
Ditto, The Blues Brothers and The Untouchables. Debating the best Chicago characters? Also okay. Oddly, no obligation to watch Chicago.
7. Tap thine foot to "Lake Shore Drive"
"Well there ain't no road just like it… anywhere I've found."
8. Move to the middle of the El car
There's SO much room there. And yet there you stand, idly playing Candy Crush while people are being trampled in the doorway.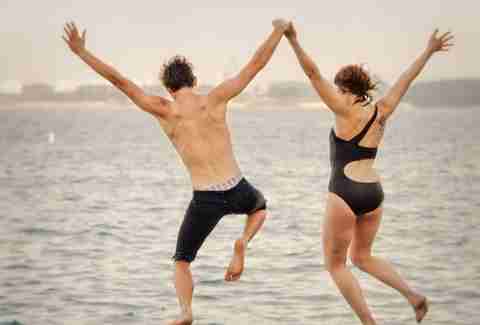 9. Taketh advantage of the lakefront
Bike… swim… creepily ogle behind sunglasses. Whatever your speed, don't let Daniel Burnham's vision go to waste.
10. Know some damn Chicago history
If there was a reference above that made you go "whaaa?", you have some Wikipedia-ing to do.
11. Eat the burger at Au Cheval
If you're vegan, make an exception.
12. Admonish those who say "Soldiers Field"
Ditto, Wrigley Stadium. "The Cell" is fine, but stubbornly sticking to "Comiskey" is better.
13. Acknowledge from whence thou came
It's fine if you grew up in Naperville. Just say so.

Thou Shalt Not...
1. Refuse a shot of Malort*
*Unless thou art with child, or designated driver. Look, if you're already drinking, just do it, okay?
2. Grow tired of "Chelsea Dagger"
You do realize the Rangers play a song by Gwyneth Paltrow's ex-husband after victories, don't you?!
3. Covet the coasts
They're fine for a visit, but Midwest is best.
4. Stiff the delivery guy
Particularly if he brought you that pork lo mein in a snowstorm. What are you, a monster?

5. Be stingy with thine roof deck
If thou hast one, thou must host. Particularly on 4th of July.
6. Eat whilst riding the El
Just… gross.
7. Cut the line at Hot Doug's
These final days are to be met with reverence, not some kind of "front cuts/ back cuts" shenanigans.
8. Say -- or type -- "Chiraq"
Yes, this city has its problems. No, that doesn't mean they should be your hashtag fodder.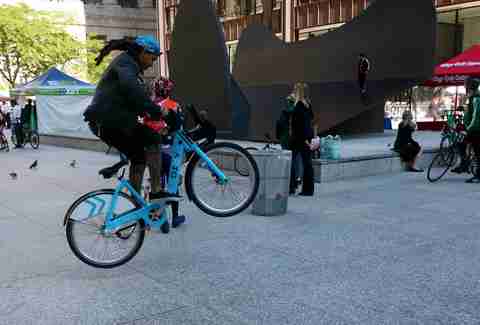 9. Divvy recklessly
Didn't you see the red light? The old lady with her groceries? The flock of babies? Don't be that guy.
10. Apologize for thine accent
You have one, even if you think you don't. If you just moved here, we'll get you soon enough.
11. Give up on Derrick
Unless he blows out his knee AGAIN. But no God could be that spiteful, right?
Matt Lynch is a Senior Editor at Thrillist who will have to change his Twitter handle if he ever moves to another city, because it's @MLynchChi.