Pranks can be a fantastic way to hilariously alienate your loved ones, but to be truly great, they require ugh, effort. So with one week to April Fools' Day, there's no better time to get to know Instafooled: a just-launched Chicago outfit of pro-pranksters who specialize in both in-person and mail-based hijinks (so your ex-Chicago buds will go through more than just some stages of grief). Helping you get a taste for the capers, we've picked out some of their greatest hits, below…
(A note on April 1st prankings! To lock-in one of their mail-foolery packages for the big day, you'll need to book on/before March 26th. The local-foolery deadline is March 28th.)
The Caramel Onion
It might be the oldest trick in the book, but you've probably never seen someone actually bite into a caramel apple, only to discover it's an onion. Why? Because you'd have to be a terrible person to make a caramel onion. Luckily, the folks at Instafooled are willing to be that terrible person. They make the devious treat and send it along with a fake invoice and gift note to alleviate any stranger danger.
The Nic Cage
Imagine the sheer terror of waking up and seeing Nic Cage's intense, sorcerer eyes staring at you/your soul through your bedroom window. Are you imagining it? Because that's exactly what happens to the victim of this prank when the Instafooled team goes all ninja in the night and puts The Wicker Man's face on the outside of a window (bees not included).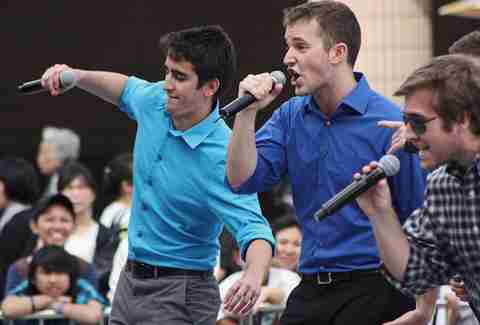 The Public Serenade
You pick the song and place, and someone will show up with a guitar to humiliate your friend with harmonies. Our recommendation? Eddie Murphy's "Party All The Time". Or, actually wait, that might be kinda cool...
The Missing Poster
For this number, the team will put together a missing person's poster with your bud's photo/info, then plaster it on every available surface near his or her house. Of course, if he or she finds out it was you, your own neighborhood might soon see similar posters. 
The House Flip
One of the more ambitious set-ups, for the House Flip, prankster gnomes will sneak into the house and turn one room into a mirror image of itself. Depending on how inebriated your roommate is when he comes home, he might not even notice until the next day, making it all the more confusing. For silly reasons like avoiding trespassing charges, the victim must be a roommate.
The Las Vegas Marriage License
Anyone who's been to Vegas has a few hazy spots in their memory of the trip... and now you can capitalize on that blackout, because Instafooled will send a life-ruining document by mail – a fake Nevada Marriage License -- with his correct name, dates, and a plausibly trashy partner.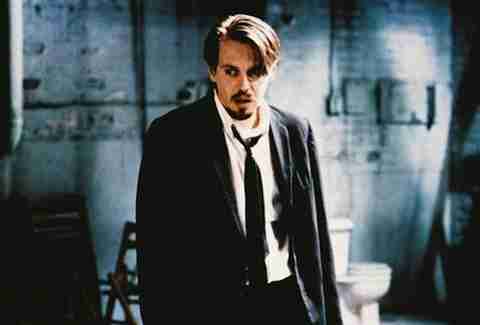 The Steve Buscemi
There may be no human on Earth more unintentionally creepy than Steve Buscemi (Carrot Top, we're pretty sure, is doing it deliberately), and now you can bring that weirdness into a friend's life by having Instafooled mail him or her an 8x10in photo of the actor. "No words, no explanation, just Steve". You can send a one-off, or go for ten straight days of Buscemi nightmares. Other options include Barry Manilow and the gender-confused Bruce Jenner. 
The Horse Trinket
People are no longer shocked when they see someone wearing a horse head. That's just the world in which we live. One showing up on their doorstep, however, is cause for confusion. Instafooled will search all of the finest thrift shops to find the perfect horse trinket, and mail it anonymously to an unsuspecting victim, which is likely to give them, ahem, night-mares.