Sometimes you just need a good scare that can't be provided by a slasher movie or your rapidly mounting debt. That's where haunted houses come in. So get yourself to these five fear-inducing Chicagoland fright emporiums that're packing everything from homicidal clowns to... actually nothing is scarier than homicidal clowns.
Statesville Haunted Prison
Where to find it: Crest Hill, IL
Why it will give you nightmares: Whenever a prison's newly appointed warden is the "Demon of Darkness", there's likely to be issues. The Walking Dead has nothing on this prison filled with the Demon's army of zombies, deranged prisoners wielding cattle prods and pickaxes, and even a madman covered in feces. Which probably happens at regular prison, too.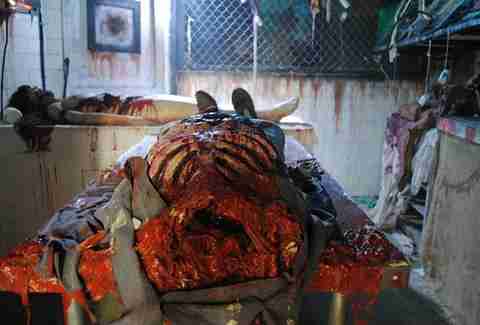 Realm of Terror Horror Experience
Where to find it: Round Lake Beach, IL
Why it will give you nightmares: This intense mature-audiences-only (so it's scarier than Cathouse?) haunted house incorporates impressively grotesque costumes and next-level special effects with mazes and rooms that look like set pieces from Hostel.
Basement of the Dead
Where to find it: Aurora, IL
Why it will give you nightmares: If Pennywise from Stephen King's It gives you the willies, wait until you see the circus (and corpse-filled basement) of Shattered the Clown. You see, Shattered may have killed his wife during a circus trick, then killed the audience, and then sold his soul to Satan in order to continue the whole killing thing. The lesson? Just avoid clowns all the time.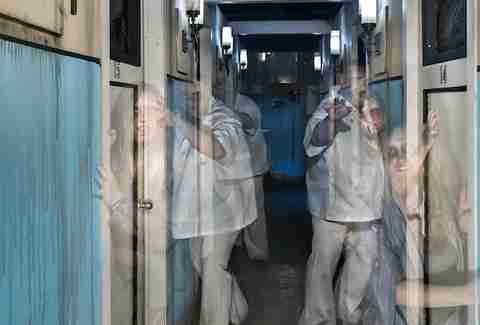 Fear City Chicago
Where to find it: Morton Grove, IL
Why it will give you nightmares: This 40,000sqft warehouse of horror takes you on a disturbing ride though the airport, the "L", and a county asylum occupied by characters ranging from psychotic little girls to an inbred family of Southside Irish gingers (shudder). The meticulous production team includes a former set decorator from Harpo Studios (you know he's seen some things he can't un-see from Oprah).
The Catacombs of Saint Pascal
Where to find it: Chicago (Dunning)
Why it will give you nightmares: If you're looking to stay within city limits, this creepy church basement contains even creepier locales like a funeral home, butchery, and of course, catacombs.