The top 5 places in Chicago to, y'know, do it, outdoors
This weekend is supposed to be gorgeous, so you might as well make the most of it... sexually! If you're gonna take things from inside the bedroom to out, this is basically your last chance to do it, and these five places are gonna be the best spots to, uh, do it. Also: it beats apple picking.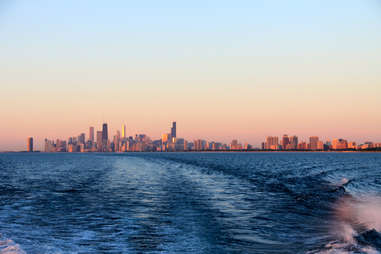 1. Lake Michigan (or Chicago River)
Anything goes on a boat in the open waters of Lake Michigan, where you'll feel unencumbered and free to be as loud as you like. If you feel like more of a challenge, the more sparsely populated South Branch of the Chicago River is another option. Just remember, it's still a no-wake zone.
2. Montrose Beach
Yes, beach sex in Chicago is possible, if you know where to look. Montrose Beach has a rather unknown section over a fence to the right of the throngs of people, where hiking trails blazed into tall grass provide decent cover. If you'd rather make it happen on the beach itself, getting sand in all the wrong places isn't your only concern -- you also need to be aware of looky-loos from the nearby pier.
3. Morton Arboretum
With 100,000 trees dotted along 1,700 acres of woods, you should find plenty of places to get more intimate with nature in Chicago's closest thing to a national park. Don't let the vast expanse of nature lull you into a false sense of security though. This place can get crowded, and foreign tourists, eager to snap a photo of mammals in the wild, are never too far away.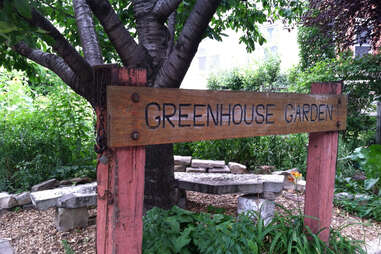 4. Wicker Park Greenhouse Garden
There's not a lot of real estate to work with at this community garden on Wood and Thomas, but a picnic table and tall sunflower strands provide a decent amount of coverage for a quickie. Be aware that this is in the middle of a neighborhood, so it's best to try this late at night after stumbling out of a local bar. You're gonna need a few beers before attempting this one anyway.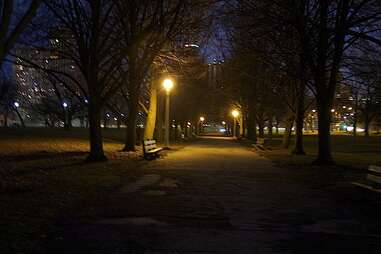 5. Any city park near you
With more than 8,000 acres of green space in 580 city parks, you shouldn't have to travel far to find a park. Finding a park with no people in sight is another story. City park sex should only be attempted at night, and the smaller the park, the higher the degree of difficulty. Keep your head on a swivel, exercise common sense, and keep your clothes nearby in case you need to take a ride Downtown in a police car.
Sign up here for our daily Chicago email and be the first to get all the food/drink/fun in town.
Jay Gentile is the publisher of Chicago INNERVIEW Magazine and a Chicago-based freelance writer. Follow him on Twitter.