Looking to get out of Chicago? Away from the polar vortices? And the cracking Willis Tower Observation Decks? And, ugh, Jay Cutler? Well, TOO BAD. Turns out, living in Chicago has ruined you for life. Here are 26 reasons why.
1. You'll never be able to eat a hot dog any other way
GET THAT KETCHUP AWAY FROM ME.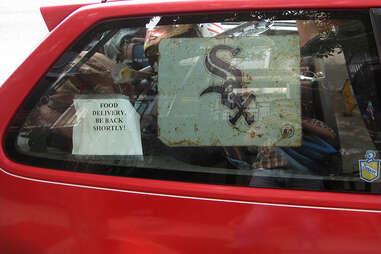 2. You get used to being within stumbling distance of the greatest food imaginable
At all times. Not to mention delivery range.
3. You expect everyone to revere Bourbon County Stout
And on release day, it's perfectly acceptable to hunt down the last four-pack stashed behind the photo counter of a pharmacy on the outskirts of the city.
4. You plan to pay less than $2,300 a month for a studio apartment
Sometimes a lot less.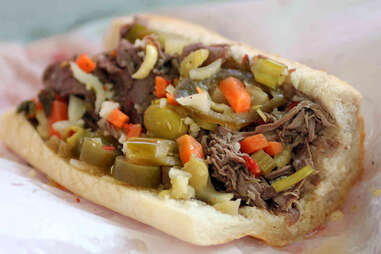 6. Your first thought on a nice day will always be "Let's go drinking outdoors!"
Which makes moving to California basically impossible. Thank God.
7. You don't realize all rivers aren't green on St. Patrick's Day
The Chirish people in other places must have no idea that it's time to ruin the city.
8. 50 degrees means shorts and flip-flop weather
Yeah, you know, summer.
9. You expect Bloody Marys to look like this
It was never intended to be a full breakfast inside a beverage.
10. You expect the beach to be right next to Downtown skyscrapers
Not every city has an urban planning badass like Daniel Burnham.
11. You can't watch commercials with Derrick Rose
"Hey can you change it, bro? Bro just change it. Bro. BRO."
12. You don't get why every city doesn't have a billion summer fests
Lollapalooza, Pitchfork Fest, Riot Fest, Spring Awakening, North Coast, Wavefront, Wicker Park Fest, Do Division, Taste of Randolph, Blues Fest, and on and on... have basically ruined summer in every other city ever.
13. You don't see why everyone isn't a rabid hockey fan
You're spoiled by the Blackhawks hoisting the Cup every three years. And even that's too long.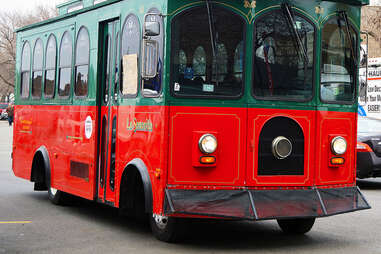 14. You think trolleys are supposed to transport you from bar to bar
"WHY IS THIS JUST DRIVING AROUND THE CITY???"
15. You expect people to party just as hard on a Wednesday as a Saturday
And have the appropriate amount of tolerance built up over winter.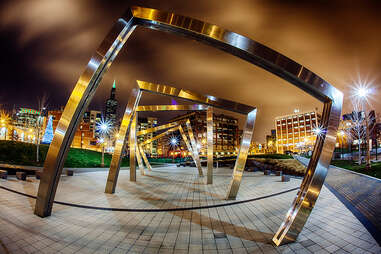 16. You're not used to land that's not completely flat
"What the hell is this? A hill! Am I in the Himalayas???"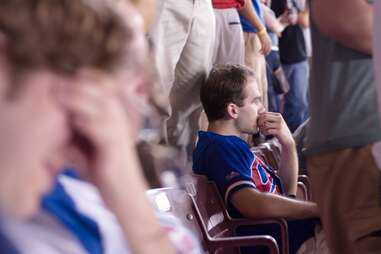 17. You don't realize your baseball team can function with success
Whether winning games or providing your fans with more than two bathrooms during stadium renovations.
18. You're used to seeing this on your morning drive
Ain't no road just like it, kid.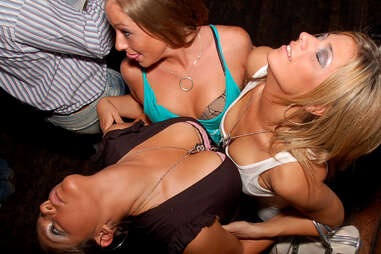 19. You assume all bars close at 5am
"Wait, 2AM? Shut the hell up."
20. You'll keep looking around the dive for the tamale man
"No, he'll come. He's probably just at another bar right now. He's got to come, right?"
21. You'll never be able to appreciate any other skyline
Just look at that.
"Soooooo you don't have ANYTHING aged in a bourbon barrel? What is this, prison?"
23. You expect there to be a Potbelly on this block
And the next block. And the next block. And you expect them all to have secret menus.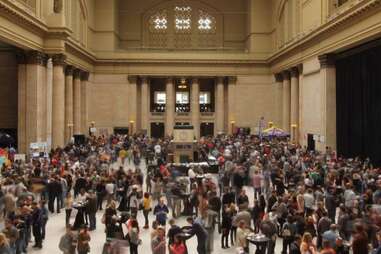 24. You're used to being able to booze on the train
AND at the train station.

25. You assume all improv theaters are brand-new, multi-floor complexes
Other cities perform comedy in a room that looks like, feels like, and is in a basement.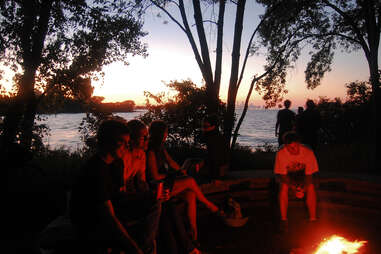 26. You're used to living in a place where this is never too far away
Enough said.
Sign up here for our daily Chicago email and be the first to get all the food/drink/fun in town.
Jay Gentile is Thrillist's Chicago Editor and therefore is ruined for life. Follow him @ThrillistChi.