Red Bull is Throwing a Baroque Breakdancing Party in Chicago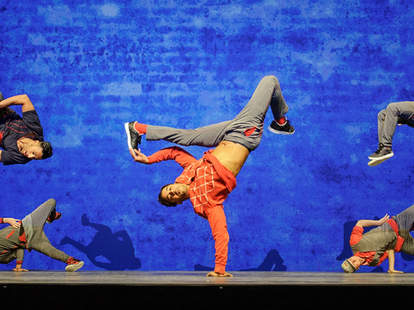 On September 25th, 26th, and 27th, breakdance crew The Flying Steps will shake up The Chicago Theatre with Red Bull Flying Bach, a live performance that pairs their award-winning swag with the musical stylings of Johann Sebastian Bach.

In addition to gravity-defying dance moves choreographed and created by Vartan Bassil and Christoph Hagel (with special guest Swedish ballerina Anna Holmström), the world-traveling show features probably the only example of hardcore live acrobatics to be accompanied by Bach's Well-Tempered Clavier. So if you're a true Renaissance man who digs live dance, jaw-dropping flip moves, and a subtle nod to pre-Mozart concert music, snag your spot now.