Things you'll always hear pretty much every Chicagoan say? "Uh, you don't live in Chicago -- you live in Berwyn." Things you'll NEVER hear a Chicagoan say? These 37 things:
1. "I'm definitely not closing down the Hangge Uppe tonight. Def... initely."
2. "This burger has too much bacon on it."
3. "Man, those people from Winnetka were crazy to party with."
4. "Chicago street parking signs are super helpful."
5. "I loveVentra."
6. "House of Blues security is way too laid-back."
7. "I'll just have a salad."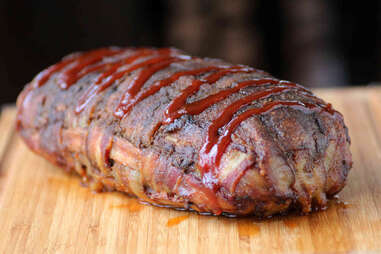 8. "A 5lb Bacon Bomb seems a bit excessive."
9. "I had so much fun at Taste of Chicago."
10. "This bar has too many TVs."
11. "You thought summer was fun? You should totally come back for a visit in February!"
12. "I got the best deal on this jacket on Michigan Ave."
13. "Let's go to Navy Pier!"
14. "These kids at Lollapalooza totally handle their liquor well."
15. "This Cubs/Sox thing is a perfectly reasonable way to react to two teams from the same city."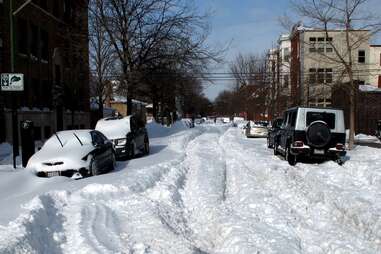 16. "I wish every month could be January."
17. "So I was in the middle of this super-intellectual conversation with this dude at a Wrigleyville bar..."
18. "No, thank you, it's too early to start drinking."
19. "Willis Tower."
20. "That gentleman on his boat has such a refined taste in music."
21. "I wish this show was at the Allstate Arena."
22. "I'm super psyched about driving to see my brother in Palatine."
23. "I miss Dick Jauron."
24. "Really, more buildings should have Trump's name on them."
25. "Thanks for taking me to Burton Place."
26. "I'd rather fly out of O'Hare."
27. "Um, obviously I know my way around the underground Pedway."
28. "Everything's better in Berwyn."
29. "Can we camp here?"
30. "This back deck seems perfectly safe."
31. "Why is there no traffic on the Eisenhower?"
32. "UGH, there are too many White Castle sliders in this Bloody Mary."
33. "Why doesn't anyone party on St. Patrick's Day here?"
34. "This trip to the Hammond casino is in no way depressing."
35. "No, thank you, my trainer said I can't have that."
36. "Yeah, just park wherever. You won't get a ticket."
37. "I'd rather shop at Jewel."
Sign up here for our daily Chicago email and be the first to get all the food/drink/fun in town.
Jay Gentile is Thrillist's Chicago Editor and resident documentarian of things people have never said. Follow him @ThrillistChi.