Turns out there's more to Wisconsin (quick refresher: it's the large mass of land to the North of Illinois) than just beer and cheese. Enough, even, that we were able to put together this list of nine epic things that make it worth heading to the Badger State, none of which involve visiting a barn. Go North, my people!
1. Tailgating: Wisconsin's official sport
You don't even need to go to the games -- just park it at Miller Park or Lambeau; open your fold-out camping chair; throw some encased meats over a Smokey Joe; bust out the bags (or cornhole if you're Iowan/strange), pop-up tents, a couple of High Lifes, and a Bloody Mary; and you're good to go.
2. New Glarus
You'd be hard pressed to find a Wisconsin fridge and/or cooler without New Glarus Brewing Company brews in it. The brewing behemoth's beer is only sold in Wisconsin, though a ton of it is purchased in Kenosha and smuggled over the IL border. The omniscient gateway adjunct Spotted Cow is fine and all, but it's the Moon Man pale ale and variety of seasonals that send folks into beer-demonium.
3. Cheese
Have you ever had Hooks 5-year cheddar? How about a bleu cheese from Carr Valley? Espresso cheese from Sartori? We won't even mention Uplands (crap, just did). Wisconsin cheese is the real deal, with more than 100 cheesemakers adding to the state's dairy domination. Whether the cheese comes from cows, goats, sheep, the farm, or the corner gas station, Wisconsin has you covered with a vast array of curds for your frying pleasure.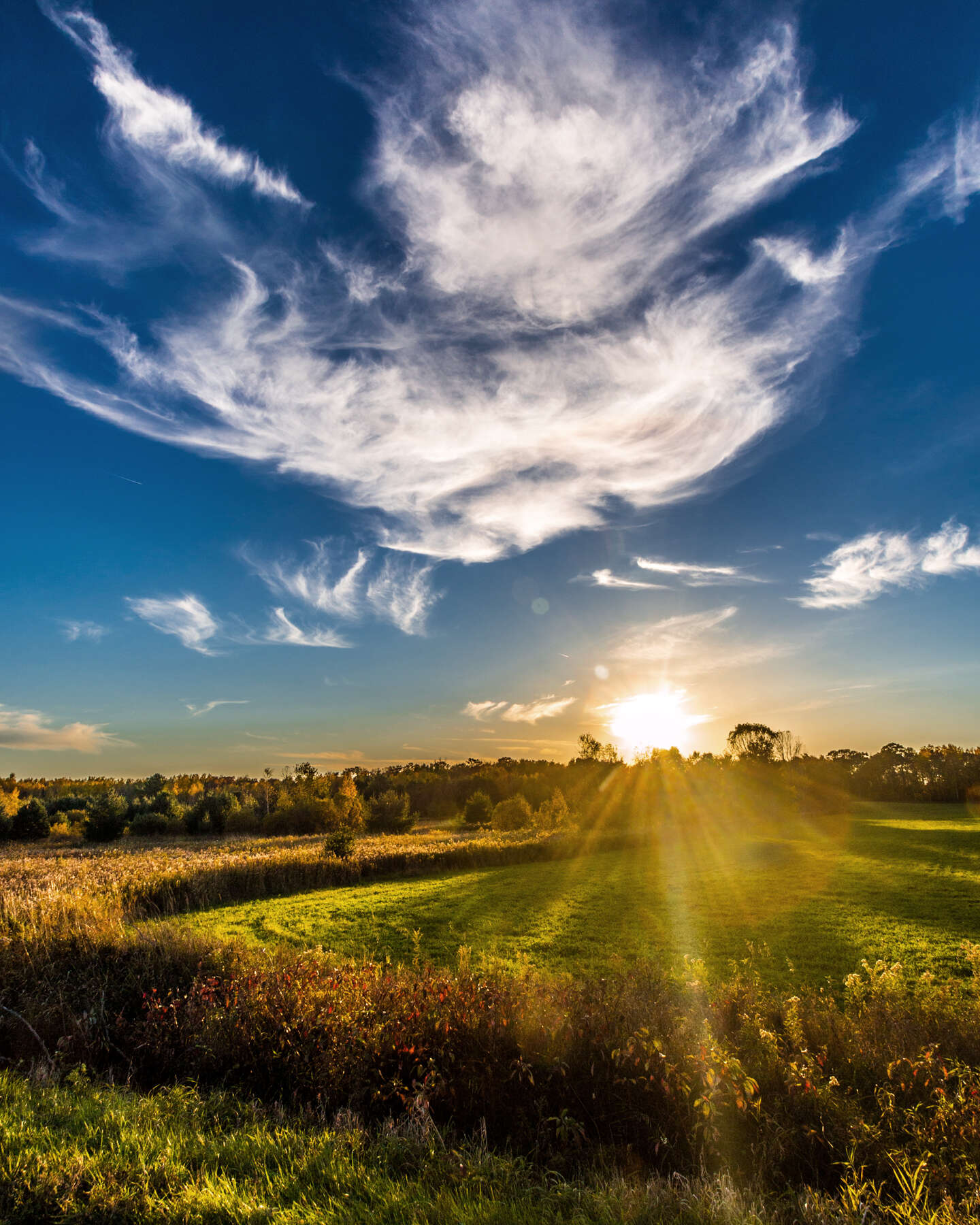 4. The Driftless Area
A series of rolling hills and wetlands defined many years ago by retreating glaciers, the Driftless Area is one of the coolest places in the entire country, not even just WI. The main point is -- it's not flat and boring.
5. One of the best park systems in the nation
Some of the parks in Milwaukee County feel so secluded, you'd find it hard to believe you're still within city limits. Many offer a variety of activities -- from golf and footgolf (soccer + golf) to snowshoeing and birding. For running/biking/X-country skiing fiends, the popular Oak Leaf trail provides a surprisingly scenic view of Milwaukee, as does the Hank Aaron trail. Further West, the Ice Age Trail is a 1,000mi footpath located entirely within Wisconsin that showcases the aforementioned gorgeous retreating glacier path.
6. College campuses that know how to party
You might not find them on a list of the most beautiful campuses, but the institutions in the University of Wisconsin system are home to some all-time great bashes. Madison in particular parties 40,000 strong, often commandeering State St, especially for Halloween. Even tiny UW-Stout, in the middle of nowhere, has a well-established house party reputation. Oh, and then there's UW Whitewater, where there's nothing to do BUT party (in between winning D3 championships in basically everything). Take a break from the awesome parties at DePaul and Northwestern (which don't exist) and try these instead.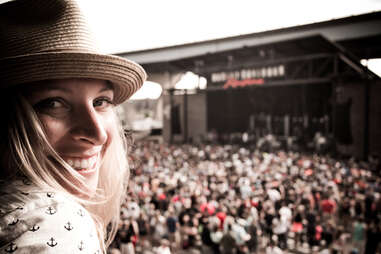 7. Summer festival season
Need a change from the Lolla hipsters or the much-too-busy Taste of Chicago? Try the three-four nice-weather months in Wisconsin. Irish Fest, Polish Fest, German Fest, SUMMERFEST -- all worthy of a visit. From church festivals to Bay View's Chill on the Hill, summer means outdoor activities abound in Wisconsin, headlined by festival granddaddy Summerfest, the world's largest music festival. Nearly two weeks of live bands, fatty foods, and some of the best people watching in the world.
8. Supper clubs
What is it about a medium-rare slab of meat, a baked potato, and a brandy-soaked cocktail that brings out the best in Wisconsin? These destination restaurants serve up hearty portions of steak, chicken, and typically all-you-can-eat fish on Fridays, plus relish trays (a more respectable alternative to "charcuterie"). The best, though? The Northern Wisconsin atmospheres, like Marty's Place North or the Al Gen Dinner Club.
9. Hunting and ice fishing
If you have the urge to kick it with a mass of orange-clad men with hunting rifles, Wisconsin has you covered. Ice fishing typically involves hovering over a hole in solidified water while holding a stick (as if we needed another excuse to sit and drink beer), giving you a chance to experience (and eat) some wildlife and get some peace and quiet in between gunshots and motorcycles with studded ice tires ripping by.
Sign up here for our daily Chicago email and be the first to get all the food/drink/fun in town.
Jay Phillips is a professional beer peddler that has lived in various cities, towns, and villages in Southeastern Wisconsin for three decades. Lover of lists, indifferent towards pet rodents, and recent hater of candy corn.