Chicago Freebie of the Week
Fried chicken fans, listen up -- Honey Butter Fried Chicken is now serving lunch Wednesdays through Sundays, 11a-2p, along with a great chicken and side combo-meal, and weekend brunch specials like challah French toast topped with fried chicken and bourbon-maple syrup. In the spirit of giving, we have a $20 gift certificate up for grabs; to win, follow us @ThrillistChi and tweet us up.
Thursday, December 12th, 7p: Jerry's in Andersonville is hosting something called "Ringing in the Holidays with Bell's", and you're invited (by us!). Six seasonal brews from Michigan's Bell's Brewery will be poured, including Winter White and Wheat Love, and they'll range from $5.50 to $7. Continue Reading
Thursday, December 12th, 7p: Celebrate Stone Brewing's Stone Vertical Epic Series at Bar on Buena's epically named... Stone Epic Xmas event. 2010-12 vintage ales'll be available for tasting, with the 12/12/12 barrel-aged ale marking the end of the unique series' 11yr run.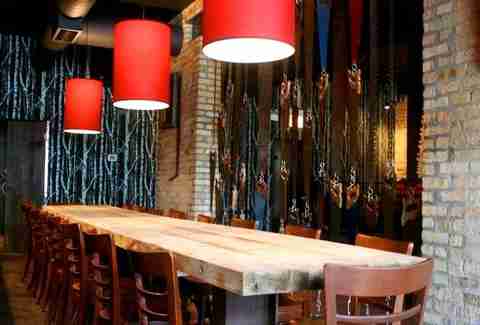 Friday, December 13th, 9p: Porkchop is awesomely food-and-beer-ifying a classic Christmas carol with its second annual 12 Days of Christmas Specials. The promotion kicks-off with a "12 Drummers Drumming" special of 12 wings/drumsticks for $12, and culminates with roasted chicken & pear salad, and a holiday beer pairing for the "Partridge in a Pear Tree" special.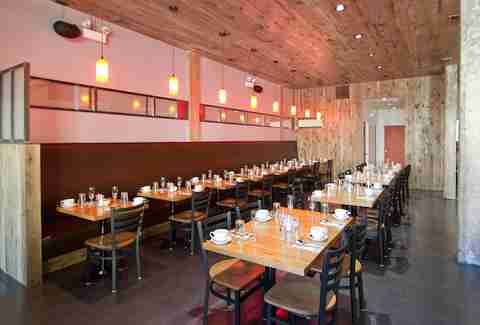 Friday, December 13th, 9p: Eat, drink, and embrace the holiday spirit (x4!) at 2 Sparrows' four-course Four Beers of Christmas Dinner. Each holiday-inspired course is paired with one of the following small-batch brews: Revolution Fistmas Ale, Great Lakes Christmas Ale, Bell's Christmas Ale, or 3 Floyd's Alpha Klaus Christmas Porter. Call for reservations
Saturday, December 14th, 530p: Watch the crap out of the Blackhawks at Chop Shop and 1st Ward, where they'll have it up on a 19x30ft (!!) projection wall. Then, for after they win, is the Why So White concert.


Saturday, December 14th, 9p: We know your tacky Christmas sweater has been in heavy rotation lately, but you might as well get (at least) one more use out of it at Barcito's Ultimate Ugly Sweater Party. $35 gets you two hours of open-bar madness, complete with finger food, Spanish-style eggnog, and music. Best one wins a $200 gift card (and a fruitcake!!!!!!!).
Saturday, December 21st: It's guaranteed to be the longest night of the year, but it's also going to be the Best Night of Your Life -- provided you spend it taking in all the best Thrillist-approved madness around town, from happy hours, to craft cocktails, to late-night face-stuffing. What could possibly be better? How about winning $1000 to spend on all of that? Build your itinerary now, and it just might happen.