Free tix to Oregon Trail burlesque, plus a Bootlegger's Bonanza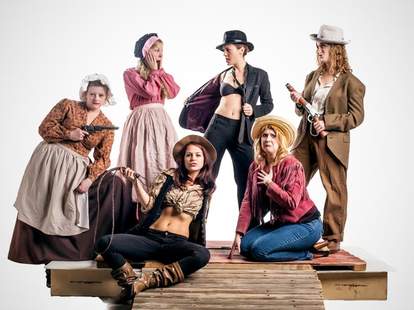 Chicago Freebie of the Week
You'll want to hitch your wagon to Gorilla Tango's new show, "The Oregon Trail Burlesque: You Have Died of Sexy". Every Friday at 9p, performers will tap your Apple II nostalgia -- braving dysentery, hunting impossibly fast squirrels, and trying not to drown while fording two-foot-deep water. You can pick up tickets now, but we're also giving away a pair to a Twitter follower who tweets us up with THIS.
Thursday, January 16th, 10p: In recognition of the Volstead Act (which duh, banned production, sale, and transportation of booze in the early 20th century), Untitled is hosting a raucous Bootlegger's Bonanza with burlesque performances, lady cops on roller skates, and Prohibition-era inspired cocktails worthy of a... rebel yell. Check out more info here


Continue Reading
Thursday, January 16th - Sunday, January 19th: If you literally play your cards right, you'll win a ton of money next time you're at Horseshoe Hammond. But if you metaphorically play your cards right, you might just get lucky at Gold Coast's Little Market Brasserie: they'll be hooking up certain tables with $1 dinners in honor of the restaurant's first birthday. Take a gamble, and check out the menu.

Friday, January 17th, 8p: Winter shouldn't mean indoors-only partying, and thanks to Vertigo Sky Lounge's iconic patio and ice bar, it doesn't. The seasonal launch of Vertigo's Winter patio experience comes with s'mores stations, a signature hot toddy menu, ice taxidermy statues, a vintage apres-ski vibe, and fire (we know you like fire), and lasts all-Winter-long. Bundle up and party down


Saturday, January 18th: Lakeview pizzeria Frasca is celebrating National Pizza Week with a week of rotating 'za specials worth taking advantage of. Pro tip: stop in Saturday for their hangover-curing Benedict with three over-easy eggs, bacon, sausage, prosciutto, cheese, and Hollandaise on their signature crust.



Saturday, January 18th, noon: Why shoot fish in a barrel when you can store delicious beer in it instead? Riverview Tavern's Festibarrel features special tappings of 36 barrel- and wood-aged beers, including Begyle, Haymarket, Firestone Walker, and more. Prizes and barrel beer will run until last call.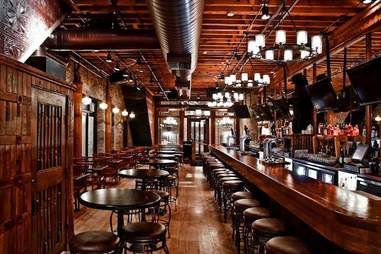 Wednesday, January 22nd, 8p: Chi's big-game eating destination, Frontier, separates the food connoisseurs from the wannabes at their exclusive "So You Think You're A Foodie" dinner, which features a five-course mystery meal chockfull of foraged fare. Tickets for the meal are $65, and for an extra $25, you can enjoy booze pairings alongside each undisclosed course. Find your inner foodie, but first purchase a ticket