Chicago Freebie of the Week
The hotly anticipated Xbox One drops on Friday, November 22nd, and you can test-drive it (along with Forza Motorsports 5) at the Microsoft Store at the Shops at North Bridge on Michigan Avenue. In celebration of this should-be holiday, we're GIVING AWAY a gift certificate for the value of an Xbox One ($525 retail) this week to one lucky reader following @ThrillistChi UPDATE: congratulations to @Super_Gizmo for winning this week's freebie!
Thursday, November 14th, 530p: Acquaint yourself with three trail-blazing Oregon-based breweries new to Chi at The Publican's Oregon Tap Takeover beer-pairing event. The breweries of honor include Gigantic Brewing Company, Oakshire Brewing, and Breakside Brewery. Continue Reading
Friday, November 15th: Perennially innovative pizza joint Homeslice has done it again; you can now dine al fresco in a customized, heated, 1969 Airstream trailer out on their patio. The trailer seats 20, and'll be open all Winter long.


Friday, November 15th, 1130a-3p: Head to Sunda for a special Filipino brunch put on by the Philippines Consulate and Rockit Ranch Productions that'll benefit the Philippines Red Cross and help the victims of Typhoon Haiyan, one of the strongest storms ever recorded. Reserve a spot
Saturday, November 16th, noon-530p: Chill out, bro, with a day of live music and great food at the inaugural ChillFest. The all-day event'll go down at 32 different venues throughout Wicker Park and Bucktown, including the likes of Antique Taco, Feast, and Alliance Bakery.
Saturday November 16th, 8p: Settle in for an epic night of drinking at Paddy Long's Malort and Cheap Beer Festival 2, where you'll find barrel-aged Malort (made in honor of Marian Hossa), 12 hand-selected cheap brews, and Blackhawks fan camaraderie. This is gonna be awesome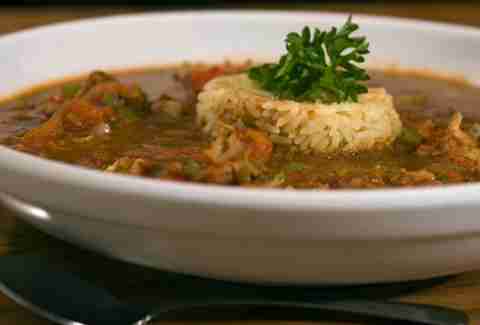 Sunday, November 17th, 2-6p: The competition heats up at Frontier's first annual New Orleans-style Gumbo Cook-Off, which pits six amateur chefs against local pros, like the Chef dudes at Frontier and Tanta. Mas informacion, aqui