Chicago Freebie of the Week Be the hero at your Thanksgiving potluck with any of Bang Bang Pie Shop's ridiculously indulgent holiday pies. Yes, not only do they make incredible biscuit sandwiches, but they've got three holiday pies, including dark chocolate pecan with maple syrup, cinnamon-apple crumble, and roasted pumpkin with a triple graham cracker crust available for purchase. Even better, we're hooking up three lucky readers with a FREE one and all you have to do to have a shot is tweet THIS.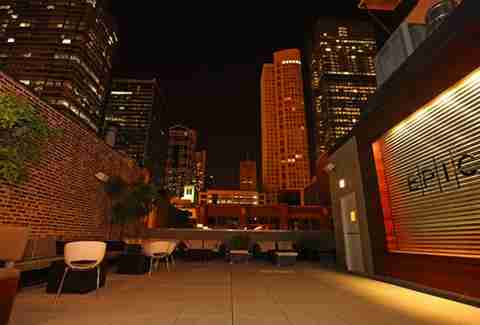 Thursday, November 21st, 6p: Hone your mixology skills under beverage director Michael Cristiani's tutelage, while chowing on appetizers at Epic's November Cocktail Class ($25/person). The focus: pumpkin, blood orange, and pomegranate martinis. Call Epic at 312.222.4940 for Rezzie-McRezzersons.

Continue Reading
Thursday, November 21st, 7p-10p: Head to High Noon Saloon for the opportunity to meet certified cicerone Rick Wildt from Goose Island Brewing Company and sip rare breeds of Goose Island beer like Kisetsu and raspberry-infused Lolita.
Thursday, November 21st, 5p-10p: Celebrate the release of this season's Beaujolais Nouveau wine with a three-course prix fixe dinner at Bistronomic. The menu includes house-made foie gras (sucks to be you, SF!), steak frites, banana brioche pudding, and more -- all designed to pair perfectly with the new vintage. Book a reservation, here
Saturday, November 23rd, 8p-11p: Eat, drink, and be merry... for a good cause! The Evanston Social Action Council is hosting a local-youth-benefiting Evening with Y.O.U. at Loft 644 in River North. Between appetizers and small plates created by renowned Chef Marcus Townsend, cocktails from Few Spirits, and an auction featuring a Chef's Table experience at the River North hotspot Tanta, this event is the best kinda philanthropy you can do. Get your ticket here!


Saturday, November 23rd, 11a-2p: Score some fresh-outta-the-deep-fryer mozzarella sticks from Roots Handmade Pizza in West Town FOR FREE, just by rolling up to the exterior walk-up kitchen window along Winchester Avenue during giveaway hours. This is the second of six grub-giveaways, and is brought to you by the Fifty/50 Restaurant Group. We'll keep you posted on giveaways #3 through #6. Maybe.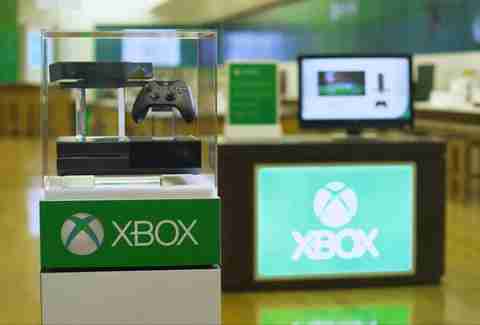 Saturday, November 23rd, 1p-4p: On the heels of last week's Xbox One giveaway (congrats again to @Super_Gizmo), the Michigan Ave Microsoft store is having a release party with Scottie Pippen, where he'll be in-store signing autographs and playing fans one-on-one on the new console. Get your hands on some prizes, yo
Ongoing, Thursdays, 5p-2a: Thanks to Headquarters Beercade's '80s Thursdays, you now have an excuse to break out your best fishnet gloves and neon track suit for an evening of nostalgia, '80s music, $5 cocktails, and $3 retro cans of beer. Suit up