Chicago Freebie of the Week
You can now add "poached-Seckel pear Dutch baby" to your list of reasons to pay a visit to Dusek's. Pilsen's culinary tour de force is now offering a weekend brunch chock-full of sweet and savory delights, like biscuits & duck-neck gravy, BBQ shrimp and grits, and marjoram French toast. And because we love you (... we mean like. We like you), we've got the hook up for you to enjoy $50-worth of the delicious grub. Just tweet THIS to enter.
Friday, November 29th, 10p: Dust off that ugly holiday sweater -- you know, the one with all eight of Santa's googly-eyed reindeer -- and strut over to Chop Shop/1st Ward's first annual Ugly Sweater Dance Party. Add a few $4 domestic beers and/or $5 Winter Warmer shots to the mix, and there's no excuse for not dancing the night away with that blonde Mrs. Clause you've been eyeing.

Continue Reading
Friday, November 29th, 1130a-5p: If you're one of the brave souls hitting the shops on Black Friday, be sure to stop by Epic to refuel. The River North eatery is offering a 25% discount off your dining bill -- all you have to do is show your server your shopping receipt. If that's not enough, the entire lounge menu is half-price between 5-7p. Make reservations here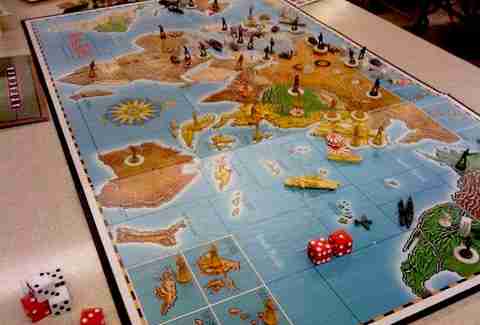 Friday, November 29th, 8a-12a: Get in touch with your inner-geek at Wolfcon, an annual convention for game-lovers. Game varieties include board games (RIIIIIIIIISSSSSSKKKKKKK!!!!!!), role-playing games, and card games, making it ideal for gamers of all ages/mostly just you.
Saturday, November 30th, noon-2p: Get educated about cheese at the Cowgirl Creamery Cooks tasting event and book signing at Bar Pastoral. Co-founder and author Sue Conley will be sharing her cheese business' story, recipes, and more, while you chow on some of the brand's fan favorites (for free!). Cheeses and cookbooks will both be available for purchase. Get more 411, here



Ongoing: At long last, Roscoe Village gem Endgrain has procured a liquor license. This means there will now be plenty of bottle poppin', cocktail drinking, and booze pairings to be had. Try the brunch-tastic cocktail with Boyd & Blair's vodka, Sriracha, garlic, onion, horseradish, pickle juice, and a mini-biscuit. A MINI-BISCUIT!
Ongoing: Cantina Laredo has unveiled two new seasonally-inspired margaritas to quench your thirst: The Cran-Ginger 'Rita and the Season's Spice 'Rita. Both beverages are served on the rocks, $10 a pop, and include quality tequila and flavors so spot-on, you'll think you're drinking a Thanksgiving dessert spread.