Chicago's one of the most unique cities on the planet -- world-class culture mixed with a population that's generally damn friendly and always eager to try a monstrously spectacular new cheeseburger. So we rounded up 12 things you can only do in this fair town of ours. Make the most of every moment you live here and try to do all of them at least once, and some of them at least once a week.
1. Take an architecture tour by boat
Look at all these beautiful skyscrapers! What a well-planned city, and all we had to
do was torch our entire downtown... Anyway, take one of these and you'll pick up so many facts you'll forget them all and gladly take another tour.
 
It's a widely accepted fact that if your town's river isn't properly dyed, St. Patrick won't leave a bottle opener under your pillow.
3. Watch live baseball without going to the stadium
Sheffield and Waveland -- you couldn't have a better view of the game if you were Gary Sheffield, or Tim... Wavelandfield. Granted those video boards might obstruct things, but we'll just party right through that, because we're winners and winners don't quit.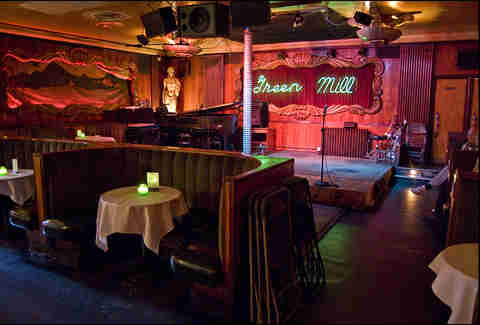 4. Drink in Capone's favorite booth
Capone's favorite booth is not in New York City, or even Atlantic City. It's right here, in this city.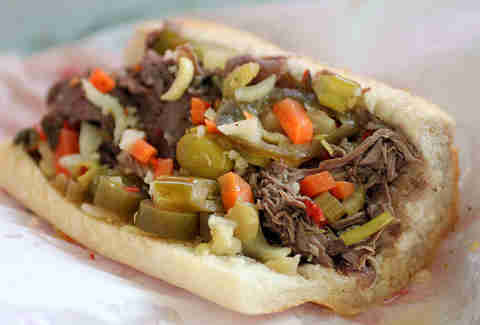 If you can eat it cleanly, it is not proper.
6. Movieoke
Did you know that, before Hollywood, Chicago was a major silent film production hub, and home to stars such as Charlie Chaplin? Who knows, maybe the people who love Movieoke are actually better at dialogue than him.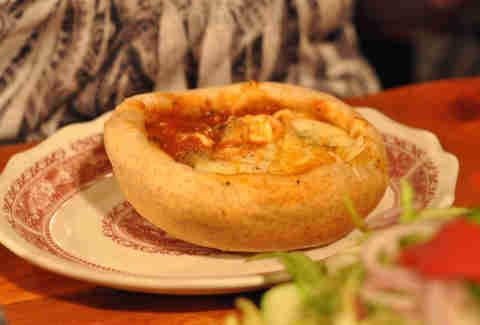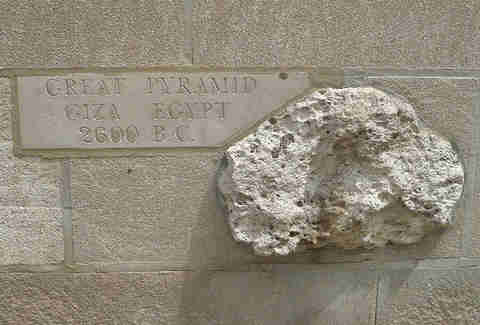 10. Touch the Pyramids & Great Wall of China in one afternoon
The Tribune Tower has pieces of so many local and national landmarks embedded in its facade, mostly acquired before people realized taking that stuff was kind of not cool.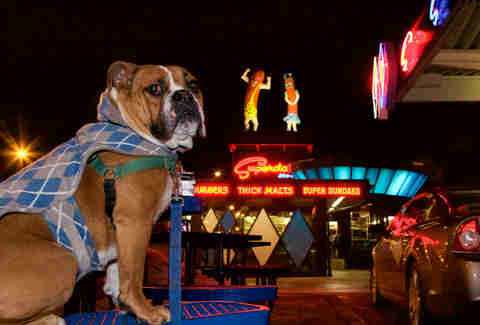 11. Eat hot dogs in Anthony Bourdain's favorite hot dog city
Bourdain had some reservations about declaring Chicago's dog scene vastly superior to New York's, but in the end the NYC native couldn't argue with the truth: we've got mo' better hot dogs than anybody else.
12. Visit a museum dedicated to saving you after you eat too many hot dogs
The International Museum of Surgical Science, filled with exhibits of all the weird methods doctors used to think worked, and all the weird mustaches they used to think inspired confidence in their infallibility.