When you move to Chicago, there are a lot of things you expect: deep dish pizza, brutal winters, and overly passionate sports fans. There are even more that you don't, though. From using a Potbelly as a landmark to losing your Ventra pass, here are 21 telltale signs that you (like me) are new to Chicago.
1. You thought it would be a good idea to go to Michigan Ave for casual shopping on a Saturday.
2. You've gotten lost. A lot.
3. You've used a Dunkin' Donuts, Starbucks, or Potbelly as a landmark. You then found six other locations on the next block. You are still lost.
4. You've tried to find the Violet Hour and ended up at a brick wall.
5. You've showed up to Girl & the Goat for dinner without reservations, then left with reservations three months in the future.
6. You've learned by first-hand experience that you can go out any night of the week. A casual Wednesday night drink led you Downtown, then to El Hefe, and then ended at Underground. You don't know how people function like this.
7. You've worn a beanie because you thought it was fashionable, then learned beanies are more than just fashion. They are actually warm, too.
8. You've worn a baseball cap on a windy day.
9. You've ditched your umbrella on a windy day after it instantly flipped inside out, exposing and embarrassing you to the natives.
10. You've lost your Ventra pass.
11. You've bought a new Ventra pass. And lost it, too.
12. You've gone to Navy Pier. Unironically.
13. You've gone to the John Hancock's Signature Lounge on a weekend night, ended up in line for the elevator up, then in a line for a table, and then had a $16 drink against the wall without a view.
14. You can't figure out why everyone smokes.
15. You've ordered an Uber X whose driver asked you how to get where you're going and you had no clue.
16. You've had your phone battery die when you were trying to map yourself home. You thought you could figure it out on your own and ended up in the South Loop. Or at least you think it was the South Loop.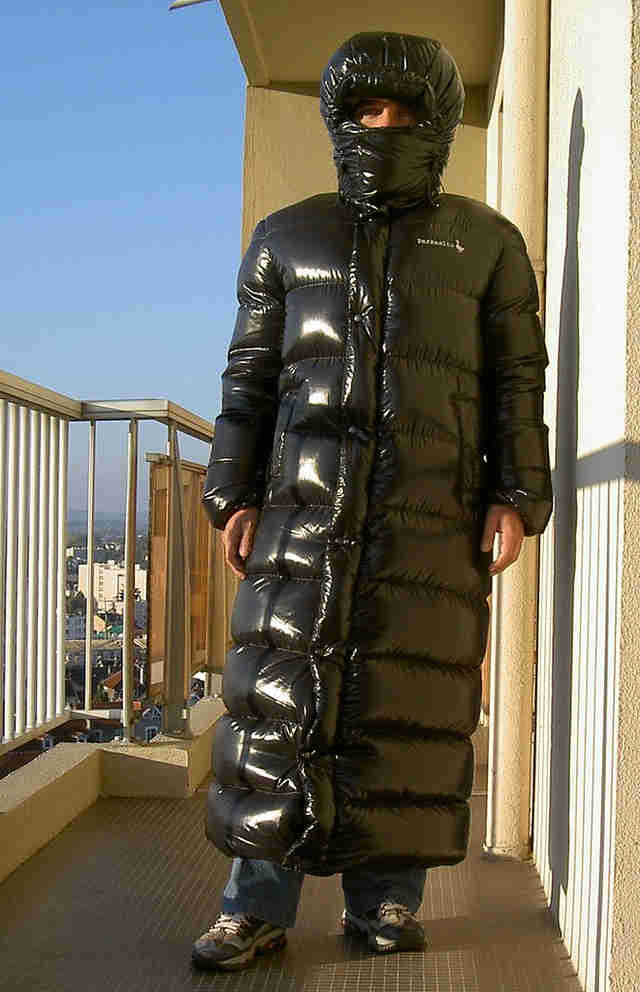 17. You've learned that wearing two pairs of any piece of clothing isn't weird -- two gloves, two leggings, two jackets, and two socks all at once? Totally acceptable.
18. You've bandwagoned onto a Chicago sports team (most likely the Blackhawks).
19. You've won a party at Mad River or another Lincoln Park bar. You got to your private party and found a hundred other people there for their private parties.
20. You've celebrated a Sunday Funday in Chicago. And are still paying for it on Wednesday.
21. You've come around on the whole six degrees of separation thing after you ran into your Tinder hook-up on the train, a co-worker on the street, and your OTHER Tinder hook-up in the Mariano's produce section.
Sign up here for our daily Chicago email and be the first to get all the food/drink/fun in town.
Maggy is a Texas native, LA transport, and Chicago newbie. Follow her next Chicago mishap at @nutritiousf.