Because you have stupid friends who stupidly live in cities other than Chicago and it's hard to keep track of why Chicago is infinitely better than each of their specific, stupid cities, here's a quick cheat sheet with reasons why 30 stupid, non-Chicago North American cities all suck by comparison.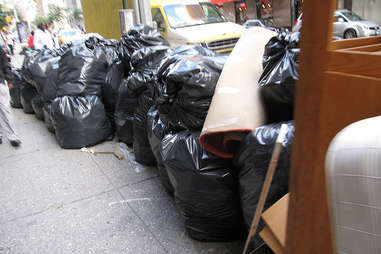 NYC
We've heard of these things called garbage cans.

Boston
The Chicago accent: amusing, makes you think of old SNL episodes. The Boston accent: a grating jumble of vowels and consonants that makes you want to throw yourself into traffic.

Washington DC
Our corrupt politicians are more fun. Was Marion Berry ever on The Apprentice? Well???

Philadelphia
You put Cheez Whiz on your city's signature food. That is all.

Toronto
Rahm Emanuel starred in Chicagoland. Rob Ford starred in this. Okay Toronto, maybe you beat us on this one.

Montreal
The Canadians may have started hockey, but the Blackhawks perfected it.
Minneapolis
You know you've got problems if Chicago is calling you out for your crappy weather. Which we are.

Milwaukee
Milwaukee is exactly like Chicago. Only smaller, colder, sadder, and a lot less fun. Other than that, though, exactly like Chicago.

St. Louis
Doesn't matter what we say here, you're going to fire back by talking about the Cardinals, and that's fine, just stop singing about them for the sake of all things holy.

Detroit
When the City of Chicago is a comparative model of fiscal responsibility, you know you're in trouble.

Cleveland
Oh, you got LeBron back? Good for you. Did he win six championships for you yet? No? Still zero? Bummer.

Cincinnati
We hear you're famous for your chili. That's pretty cool -- we only have pizza, Italian beef, Chicago dogs, rib tips, cemitas, polish sausage...

Indianapolis
Our city feels like an actual city. And your city feels like Naperville.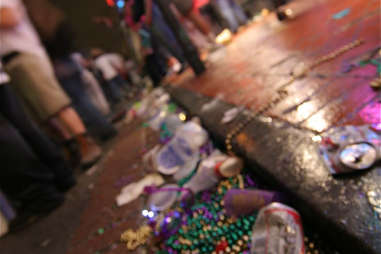 New Orleans
At least winter gives Clark Street a few urine-free months -- can't say the same for Bourbon Street.

Nashville
You call yourself Music City. Buuuuuuuut we host Lollapalooza, Pitchfork, Riot Fest, Blues Fest, Spring Awakening, North Coast, not to mention about a billion street fests, so, um, yeah...

Dallas
You spent $1.3 billion on a football stadium. We spent $250K to build Wrigley Field. Which I think makes us... five times better?

Houston
We've heard of these things called zoning laws.

Austin
We'd really love to give you crap, but you look pretty busy at that artisanal mustache wax booth at the farmers market, so, we'll wait.

Louisville
We stopped getting around by horseback around 1900.
Seattle
We gave the world the skyscraper, the birth control pill, Playboy, the cell phone, and the remote control. You gave us Pumpkin Spice Lattes.

Portland
We don't need a sign reminding us to stay weird. Nobody does.

San Francisco
$2,300 a month there gets you a shared studio apartment. Here, it gets you a, um, house.

Los Angeles
As soon as you get off the freeway, we'll tell you why we're better. So, like, hour and a half-ish?

San Diego
'Sup, whale's vagina.
Denver
We enjoy getting high, too (on life... we enjoy getting high on life). It's just not the entire crux of our society.

Phoenix
Your skin looks like the material used to make our jackets. And no, that's not a good thing.

Las Vegas
Gross.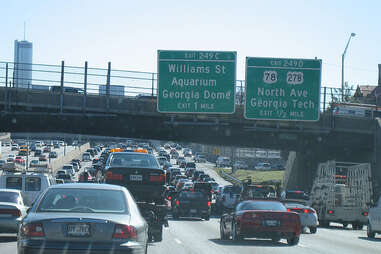 Atlanta
Congratulations Atlanta! You beat out O'Hare as the world's busiest airport. But you're still Atlanta.

Miami
Your skin looks like the material used to make our girlfriends' boots. Also not a good thing.

Orlando
Mickey Mouse is a shirtless asshole. And he's the only thing you guys have going for you.
Sign up here for our daily Chicago email and be the first to get all the food/drink/fun in town.
Jay Gentile is the publisher of Chicago INNERVIEW Magazine and a Thrillist contributor who would probably enjoy traveling to these cities this winter, but doubts he is welcome. Follow him on Twitter.