Spring in Chicago doesn't just mean the return of chirping migratory birds. It also means the return of photo-clicking migratory tourists. Here are 22 of the worst ones to keep an eye out for this season.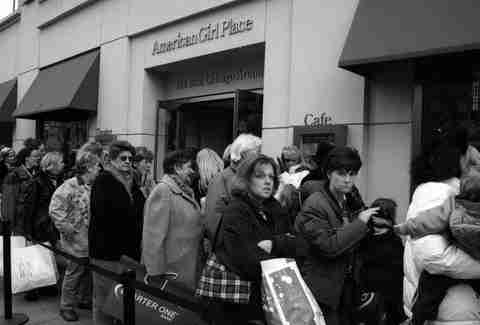 The Reluctant Deep Dish Eater
Likely from New York, they were already determined to dislike deep dish before trying it. And now they're audibly voicing their displeasure to the rest of the establishment, even though, deep down, they really like it. You'll never, ever get them to admit it though.
 
The Fraidy Cat
Has read too many stories about how dangerous Chicago is, so they're playing it safe. They did get a little bold though, and managed one cab ride out to a little taqueria in "the 'hood". (Note: "the 'hood" was Wicker Park and the tacos in question were at Big Star).
 
The Bag Lady
She's done enough Mag Mile shopping to block the entire sidewalk... and those are some WIDE sidewalks. How many American Girl accessories can one family possibly require???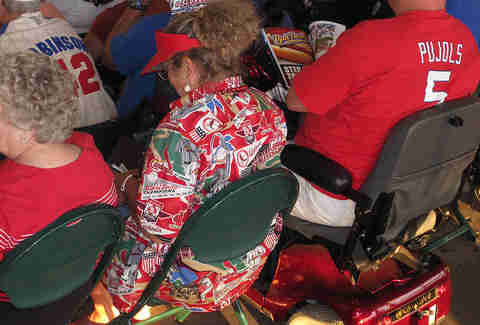 The Cardinals Fan
Loves to complain about Chicago and mock the Cubs. Yet here they are, every time their team is in town, spending the entire weekend cruising the town in ill-fitting Adam Wainwright jerseys. Because when you have any possible to reason to escape St. Louis, you do it.
 
The Packers Fan
Like Cardinals fans, but generally heavier and more defensive about d*ck pic jokes.
 
The Lolla Rookie
He's peeing on your trashcan because he can't find his Airbnb. He's not even in the right ZIP Code.
 
The Wrigley Rookie
Also urinating in public, but wearing an earnest Ryne Sandberg throwback as opposed to an ironic 1992 Penny Hardaway jersey.
The "Artist"
Keeps asking people to get out of his way so he can get the right angle for his latest art project: "A Whole Bunch of Different Photos of the Bean".
 
The Pre-Teen With Nicer Things Than You
To be fair, how is little Madison supposed to maintain her social status with a Hermes purse from LAST season?
 
The Conventioneer
He's been at McCormick Place all day, and now he's swilling vodka and trying to get you to go up to his hotel room -- but you are understandably put off by his wedding ring and hair plugs. He doesn't get it because, have you seen his name tag? It says "Vice President of Regional Marketing," damn it! Doesn't that mean anything to you people?
 
The Perplexed CTA Rider
Look, we have some sympathy; Ventra is terrible. But you've been staring into that machine like it's written in hieroglyphics for 10 minutes now. Can we just help? Two trains have gone by. Here, just take my card.
Oprah
Sorry, O... you want to pack up your studio and skip to LA? That's fine, but you're now a tourist. You can maybe get local status again if everyone in Chicago gets a car. And also parking. And a city sticker. Those are the terms.
 
The Navy Pier Devotee
So excited for that annual Chicago trip and the chance to dine at... Bubba Gump Shrimp? One positive: Navy Pier does keep them largely confined and nicely sectioned away from the general population.
 
Pretty Much Everyone at Rainforest Cafe
Fact: the entire place is full of people from Iowa. Or maybe DeKalb. Which is kind of the same thing.
 
The Comedy Show-Stealer
Why did you just scream out "Tony Danza" at Second City? They weren't even asking for suggestions.
The Bachelorette Party
We have enough tiaras and crying to deal with from the local bachelorette party population, thank you very much. Please just go to Vegas.
 
The Bachelor Party
We have enough fights and vomit to deal with from the local bachelor party population, thank you very much. Please just go to Vegas.
 
The Inconsiderate Instagrammer
So glad you love our architecture. We think it's pretty great, too. Could you please document it from somewhere that isn't blocking the crosswalk?
The Ones Waiting for Au Cheval
We accept that we're partly responsible for you being there, but we want our burger dammit!
 
The Guy Who Didn't Really Do His Research
Is currently berating a concierge, wondering why he can't get a table at Alinea for tonight.
 
The Judgmental Teetotaler
Look, if it's a nice day, people start drinking by 11am. If it's overcast... still 11am. Either way, take your disapproving looks and go back to Utah.
 
The Boystown Homophobe
Accidentally wandered across Halsted after stumbling out of Moe's Cantina, and suddenly it's "whoa, what's up with all these rainbow towers shaped like... eww gross". He's currently getting a lapper at VIP's to reaffirm his hetero-ness, while secretly thinking about checking out Hydrate later.
Sign up here for our daily Chicago email and be the first to get all the food/drink/fun in town.
 
When Thrillist Senior Editor Matt Lynch isn't shortening his lifespan with Chicago's fine cuisine and beverages, he is probably being a terrible tourist in other cities. Follow him @MLynchChi.