Top Music Venues for Lovers of Every Genre in Dallas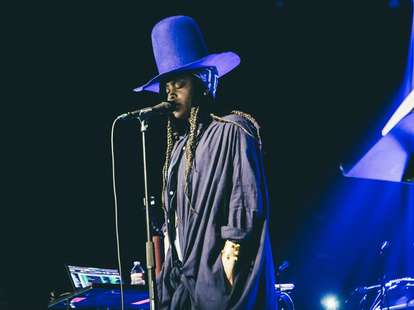 Dallas is a big place, and while that can mean things like endless traffic and a metroplex roughly the size of a New England state, it also means that there is a place to go to experience any and every kind of music you love. In short, being a music fan in Dallas does not suck, and here's where you can find all the best shows of any genre.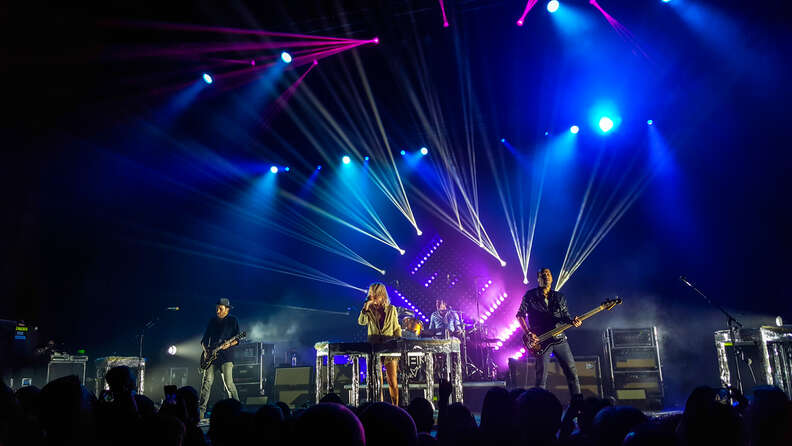 Deep Ellum
Rising from the long-forgotten ashes of this Dallas venue which closed in the mid-'90s, The Bomb Factory currently dominates live music in town. Leave it to a venue whose maiden voyage was a show by hometown heroine Erykah Badu to host the best hip-hop shows to come through Dallas. The lounge upstairs offers a perfect vantage point as well as plush surroundings and an easily accessible bar.
Fun fact: The team that resurrected The Bomb Factory will also be reopening '90s super-venue Deep Ellum Live next door. The dream of the '90s is alive on Canton St.
Deep Ellum
Formerly known as the Red Blood Club, this Deep Ellum bar hosts everything from comedy to noise rock. But what it does best is local hip-hop. With a sweaty, underground club-like atmosphere and a love of the experimental, this is where the hip-hop fans with their ears to the ground know to go on any given weekend.
Fun fact: At one point in the early history of the Red Blood Club, concertgoers were offered free hot dogs served from a Crock-Pot as part of paid admission to a show.
Deep Ellum
While Trees used to be primarily considered a rock club, this staple located on the heart of the Elm St strip has steadily played host to more and more national hip-hop shows. From Slim Thug to Aesop Rock, Trees is the place to catch a rising hip-hop star before they get too big to play rock clubs.
Fun fact: Trees is infamous as being the site of an onstage fight between a bouncer and Kurt Cobain at an early Nirvana show, the footage of which was included in Nirvana's tour documentary Live! Tonight! Sold Out!!
East Dallas
Nightclubs come and go, but Lizard Lounge has outlasted them all based on the unwavering love of the electronic and dance music that it embraces. Whether it's the industrial and goth mainstay of Sunday night's The Church or the huge touring EDM artists who love to play Lizard Lounge on a Saturday night, this is the temple where electronic music fans go to worship.
Fun fact: One of the most popular yearly events at Lizard Lounge is the Dallas Fetish Ball, tickets for which can be purchased in Deep Ellum at Leather Masters.
East Dallas
House music is alive and well and It'll DO caters to all the house-music fans without the pretentiousness that sometimes accompanies it. Located between Deep Ellum and Far East Dallas, It'll DO took a long-forgotten speakeasy and turned it into the hippest dance club in town. And for those dance-music-loving parents, It hosts an all-ages, kid-friendly dance party on the light-up floors some weekend afternoons to blow off steam.
Fun fact: Many of the children who attend Disco Kids with their parents are the offspring of '80s and '90s club scene legends who made the scene at the nationally legendary Starck Club back in the day.
Lower Greenville
This neighborhood mainstay has transitioned from British pub to more cutting-edge local music venue. Its bread and butter is experimental dance and noise artists from the local scene and region. Cover is always affordable and the dimly lit small-ish dance floor enables sweaty music fans to bond.
Fun fact: The venue, originally known as The Cavern, was opened by an expat Brit as a tribute to the iconic Liverpool nightclub where The Beatles got their start.
South Dallas
The coffee shop on the ground floor of South Side on Lamar, in the heart of The Cedars, hosts an eclectic blend of singer-songwriters including local favorites Camille Cortinas and John Lefler. Lurking in the shadows of the skyline of Downtown, Opening Bell provides an open creative space for acoustic experimentation.
Fun fact: The venue's cover charge is a suggested donation starting between $5-$10 and goes directly to the performers playing that night.
Oak Cliff
When a venue describes itself as a "listening room," you know that you're stepping into audiophile heaven. This Art Nouveau theater was restored to its original glory, and the room has what is undeniably the best acoustics in Texas. It also makes sure to book shows which match the venue's strengths. Expect a crowd filled with fellow music fans who listen to each artist with a polite intensity.
Fun fact: The Kessler Theater is home to the yearly birthday celebration of Eric Nadel, the voice of the Texas Rangers and a Kessler Theater booster.
Oak Cliff
Another Oak Cliff neighborhood hangout which takes advantage of all the porch weather that Dallas has to offer, The Foundry hosts shows in its outdoor courtyard that run the gamut from jam bands to classic country crooners. It also doesn't hurt that the courtyard is picturesque, and food from Chicken Scratch next door can complete the experience.
Fun fact: In 2013, a then-unknown Sturgill Simpson played on the outdoor stage to a crowd of around 30 people, giving those 30 lucky concertgoers ultimate bragging rights for life.
Deep Ellum
It doesn't get much more down and dirty, nitty-gritty country than Adair's Saloon. The first thing you'll notice is the Sharpie graffiti on every square inch. The next thing that you'll notice is the omnipresent baskets of burgers and fries. But then you'll see that every single corner of the dance floor is filled with couples swing dancing to the live country music that Adair's features each and every weekend.
Fun fact: Adair's was founded in 1963 at its original location on Cedar Springs Rd. Performers who have played the honky tonk include Jack Ingram and members of The Dixie Chicks.
Fort Worth
Billy Bob's is the mecca to which country music fans make pilgrimages. It is famous for hosting iconic shows by country legends such as Willie Nelson, Merle Haggard, and Waylon Jennings. But it's not just the big headliners that make Billy Bob's an attraction. On any given night, you might see the next big country legend appearing on Billy Bob's holy stage.
Fun fact: Movies filmed at Billy Bob's include Necessary Roughness, Pure Country, and Sylvester Stallone's ode to arm wrestling, Over the Top.
Uptown
Where is a country music fan living in the heart of Uptown to go when they are searching for red dirt Texas country music? The Rustic has created a cozy oasis for urban dwellers who still prefer cowboy boots to designer loafers. The outdoor stage and picnic tables give The Rustic a down-home feel while only being minutes away from the thumping heart of Downtown.
Fun fact: The venue was founded in 2013 by legendary red dirt Texas country artist and savior to bros everywhere Pat Green.
Oak Cliff
The clubhouse for indie film and music aficionados, Texas Theatre's Behind the Screen concert series marries cult films with local and touring bands whose music pairs perfectly with said film. Ticket combo packages for the movie and a concert also come in at under $20, which makes it one of the most affordable and hip events in town.
Fun fact: The original chair that Lee Harvey Oswald sat in before being captured by Dallas police was removed by the owner of the theatre that day and replaced with another chair, which the FBI confiscated the next day as evidence, believing it to be the original.
Lower Greenville
Yet another abandoned theater which was restored to its former glory, this music venue sits in the heart of Lower Greenville and offers one of the most eclectic concert calendars in the city. The venue's commitment to catering to music superfandom of the metroplex is second to none.
Fun fact: The murals in the theater's lobby and venue were designed by the same muralist who created the paintings inside Grauman's Chinese Theatre in Los Angeles.
Deep Ellum
If Club Dada was a cat, it would be on its seventh or so life. It has hung around to see Deep Ellum's rise and fall many times over. But the one constant is that Club Dada has always had a commitment to cutting-edge music and quirky local acts who might not fit on a bill anywhere else in town.
Fun fact: Before a major renovation a few years ago, tables at each booth next to the bar included laminated candid pictures of local artists such as Edie Brickell and the New Bohemians, for whom the club was a home base in the 1980s.
Deep Ellum
While catering to the noisier and punkier side of indie rock, this venue has been vital in the rebirth of Deep Ellum as a gritty and energetic music hub of the Southwest. It doesn't hurt that it was founded by Oliver Peck (of TLC's Ink Masters TV series) and local booking powerhouses Kris Youmans and Scott Beggs. Three Links definitely knows how to attract buzzworthy national acts.
Fun fact: If you're on the fence about whether or not you want to check out a show at Three Links, just walk down the sidewalk on Elm St on a night with good weather. The garage door at the back of the venue will be up, and trust us, you'll be able to hear the show from a few blocks away.
Sign up here for our daily Dallas email and be the first to get all the food/drink/fun DFW has to offer.
Amanda Cobra has spent far too much time at live shows and has the terrible hearing to prove it. Follow her musical exploits on Twitter @amandacobra.