Dallas Event of the Week
BvB Dallas is hosting their 7th annual powder-puff football game -- aka the Blondes vs. Brunettes game -- at the Cotton Bowl, and are helping to raise awareness and funds for a cure for Alzheimer's disease, while helping to raise YOUR awareness of the assorted blondes and brunettes you may wish to get to know in the greater DFW area.
Recommended Video
Trendist: All Aboard the Unlimited Tequila Train!
Thursday, August 14th: Driftwood is bringing in some fine vino from New Zealand to pair with dishes like a whole French red mullet that's served with garlic cake and pickled Thai-style oysters. Whether or not you enjoyed Flight of the Conchords, you want to be here. Continue Reading
Thursday, August 14th-Saturday, August 16th: Chef David Anthony Temple is hanging up his apron -- but only for a bit -- as he prepares to open up his new restaurant, Twenty-Seven. This weekend will mark the last time he does his underground dinners around Dallas. To take part in this last event, just head over to the website for details. It's BYOB and he will definitely want to go out with a bang, so the last menus will certainly not disappoint.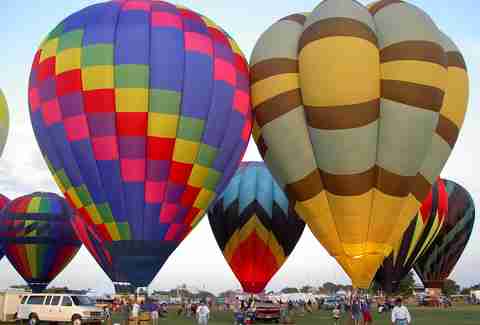 Friday, August 15th-Sunday, August 17th: Regular balloons are fun. Hot air balloons are even MORE fun. See a whole bunch of them at the Highland Village Balloon Festival this weekend. 
Friday, August 15th: You remember awkwardly slow dancing the night away while listening to "I'll Be" by Edwin McCain; your clammy hands nestled on the waist of the girl of your dreams as the pit stains expand on your Old Navy Hawaiian shirt? No? Well, either way, McCain will be playing again in Dallas. Hawaiian shirt optional