Dallas 'Tis the season for cooler weather, pumpkin beers, oh, and also for getting the crap scared out of you – that's right, Halloween is looming, at that means it's haunted house time. Here are eight of them that you won't want to miss. Unless you're literally too terrified to even think about one of these, in which case, maybe you will in fact want to miss them. Dark Hour
Plano
Dark Hour takes scaring you to a whole new level by implementing animatronics and other Hollywood-level effects like DMX lighting, professional actors, and lots of other technological trickery, all in the name of fear.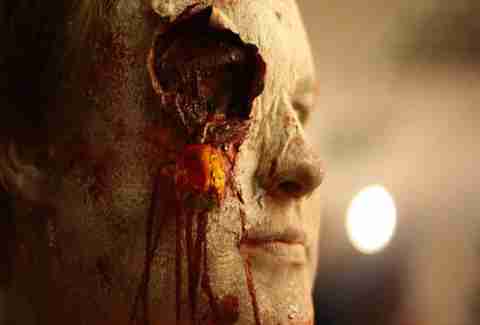 Boneyard
Arlington
Saying that you're "the largest haunted house in the world" is a big claim, but that doesn't scare Boneyard one bit. If the sheer scale of this fright fest isn't enough to intrigue you, well, just look at how frightened the people in these videos are.

Continue Reading
Creekside Manor
Midlothian
Taking place at the home of the prestigious von Hagle clan, hundreds of caskets once filled with lifeless bodies have now awoken and take residence in Creekside Manor. About 30 minutes south of Dallas, a portion of each ticket sold here also benefits I HATE Cancer, so your trembling fear can actually be put to good use...
Moxley Manor
Bedford
Their disclaimer kind of says it all: "You may experience intense audio, lighting, extreme low visibility, strobe-lights, fog, damp or wet conditions, moving floors, special effects, sudden actions, and an overall physically demanding environment. You should NOT ENTER the haunted house if you suffer from asthma, heart conditions, prone to seizures, physical ailments, respiratory, or any type of medical problem, or are pregnant, or suffer any form of mental disease, including claustrophobia."


Strangling Brothers Texas Haunted Circus
Irving
What's scarier than a clown? How about, like, a BUNCH of clowns, which you will undoubtedly encounter at Strangling Brothers. There are blood-thirsty clowns that chase you, clowns that drive semi-trucks that spit fire, clowns that vomit... you get the idea. Don't read a certain Stephen King book before going here. Or ever.
Hangman's House of Horrors
Fort Worth
Three separate attractions greet you at Hangman's – The House of Horrors, 3D Wonderland, and Zombie Outbreak! Along with three flavors of scary, the 19-acre facility transforms into a festival-like atmosphere with live bands and food trucks... which isn't exactly frightening, but enjoyable nonetheless. Hangman's also claims to be the "top charity-benefitting haunted house in the world."


Slaughter House
Deep Ellum
Claiming to be a real nightmare on Elm Street, Slaughter House has opened its doors to reveal... blood. Lots of blood. And weapons. And bloody weapons. Basically, if you're into a machete-wielding maniac coming after you, this is probably your spot.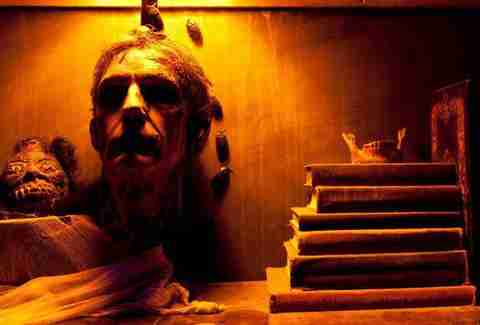 Zombie Manor
Arlington
Zombies are so hot right now. So much so that they've found themselves a fancy manor, where they'll undoubtedly engage in plenty of high society activities and, you know, attempt to rip the flesh from your trembling bones and then eat it. 'Tis the season!