Dallas Event of the Week
It's that time again, DFW Restaurant Week is getting started (August 11th-17th) and all of the heavy hitters will be opening up their doors for a good cause and cheaper food for you, which is also a good cause. The actual "week" begins Monday, but from Friday through Sunday, many great eateries will get it started preview-style. Some of those restaurants are; III Forks, Bijoux, Dallas Chop House, Dallas Fish Market, Del Frisco's, Five Sixty, and Perry's. They are taking reservations now.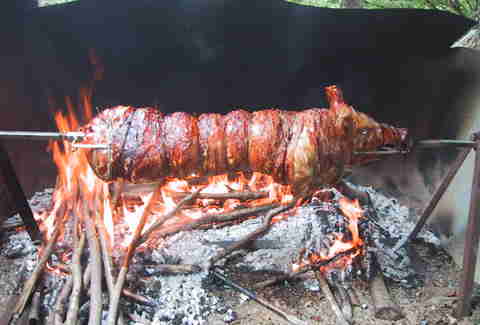 Thursday, August 7th: Lucia is taking a week off, so Justin Holt and Michael Gibson are taking their talents to South Bea… the Oak Cliff Social Club, where the two will be hosting a Porchetta Pop-Up that will serve Red Wattle porchetta with salsa verde and pickles for $10. If you aren't sure what porchetta is, it's essentially when they take an entire pig, take all of the bones and junk out, stuff it with meat, fat, salt, and generally rosemary, garlic, fennel, and other herbaceous goodness, and then tie it up and roast it over an open flame. So yeah, don't miss this pork party.

Continue Reading
Friday, August 8th: If you haven't heard Monte Montgomery play the guitar, you're doing it wrong. It's like watching Michael Jordan play basketball, Van Gogh paint, or Joey Chestnut eat a hot dog. Get your tickets right here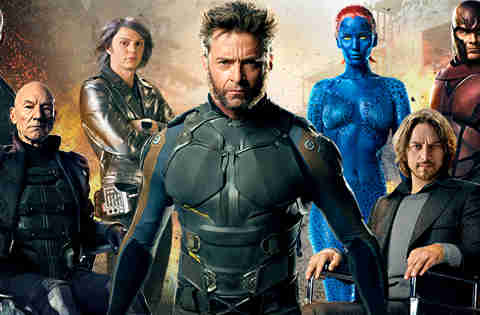 Saturday, August 9th: Grab a blanket (or a chair) and head over to Beckert Park to watch X-Men underneath the Addison sky. They haul in a massive screen for your massive, cost-free, Mystique-ogling pleasure.
Saturday, August 9th & Sunday, August 10th: This weekend marks the beginning of So & So's brunch menu, and you want to be there, because there are dishes like the Mother Child Reunion -- chicken fried chicken, poached eggs, Strongbow bacon gravy, and honey butter grits. There's also the 'Merica's Scramble -- scrambled eggs, bell pepper, sausage, bacon, ham, tomato, mushrooms, avocado, and house fries. They will be offering plenty of beer, frozen cocktails, and cocktails on tap as well.