Dating anywhere can be a difficult experience, from finding someone actually willing to go out with you to finding something to do once you've identified said willing person. That said, the experience is a bit different no matter where you go, and Dallas is no exception. Here are 11 ways that being single in Dallas is a singular (!) experience.
1. The $30,000 millionaire plagues many a corner
Don't let that hot, late-model Lexus fool you. Though he's trying to give off the air of old Park Cities money (or even new Preston Hollow money), that slick fellow may well be up to his popped Armani collar in debt and pulling in what you made your first year out of college. 
2. The unironic hipster wannabe plagues the other corners
Hipsterism didn't start here, so DFWers are still pretty fascinated by the phenomenon. The downside? More overly manicured mustaches, needlessly thick glasses, PBRs, and leather oxford-designer jean combos than you can handle. The upside? Does there have to be an upside?
 
3. Dallas' d-bags take it to another level
Not to be confused with the $30,000 millionaire -- though certainly in the same genus -- the douchebag wields pretension, snobbery, and total disregard for others like a badge of honor. He'll take up two parking spots, mistreat the waiter, not even offer to pick up the check, and then be mystified when you don't want to return to his Uptown pad for a "drink."
4. A brutal change in weather can often wreck your date plans
If our schizophrenic spring and fall months prove anything (oh, wait, and summer 2014. And winter 2013), that picnic you plan for early March at Klyde Warren Park could very well be iced out. Keep a scarf, umbrella, and jacket in your car, just in case.
 
5. Traffic will almost ALWAYS affect your date plans
If 635 or Central Expressway figure into any part of your drive to an early evening date, leave an insane amount of time to get where you're going. The former is still undergoing a massive renovation taking so long that cars will fly by the time it's done, and the latter... well, it's always just random accident-and-rubbernecker fustercluckery no matter which direction you're going.  But hey, that's city life  what are ya gonna do, meet up in Wylie?
 
6. There aren't a ton of creative outdoor dates here
As our brethren who've moved here from the West often note, Dallas is flat and geologically uninteresting. Welcome to the prairie, y'all: we boast no beaches, no mountains, and no desert vistas. Heck, good luck even finding urban green space (Klyde Warren Park barely counts, and actually proves this point: it's a park on a highway!). So a ton of cool outdoor dating activity options -- like strolls across the coast or hiking with a view for miles -- simply aren't available to us. Maybe that's why the wine-and-painting party thing is still so hot?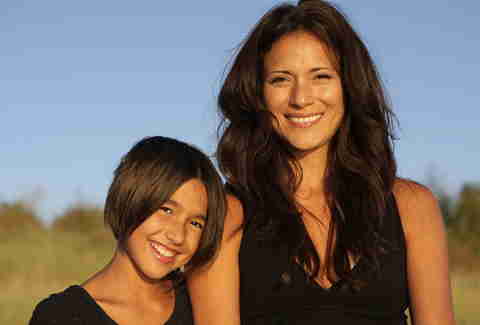 7. It's sometimes hard to tell the singletons from the hot, young (sometimes married) parents
This is particularly an issue in Plano and the Park Cities -- moneyed enclaves where high-powered, type-A moms and pops work hard and work out harder. If you're not quite ready to date someone who'll bring a little one in your life, just beware: that hottie with the body may be a straight-up MILF or DILF (or a GILF!). And speaking of the high-powered, young exec types...
 
8. Chances are good you'll be sucked into the suburbs for a date
We can't imagine why someone cool and available wouldn't live in Dallas proper, but you're sure to run into some great dates who live outside the LBJ loop. Troublesome, considering #5 on this list; also, some singles left-swipe dating candidates based on geography alone. We say resist the urge to date outside your ZIP code, and keep it urban! What else are ya gonna do, meet up in Wylie?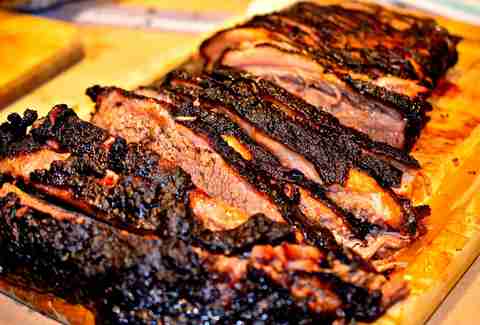 9. This is Dallas: the eats might be messy
Pretty much any good date will involve breaking bread, but with our messy, Southern food options, you'll wish that's all you were eating, especially if you're dainty. Ladies, just know that the fried chicken salad you order to appear healthy may be as big as the chicken. Guys, unless you're wearing a bib (maybe just don't dine someplace that'll need a bib), your tie will come away with some hickory sauce at that barbecue joint. Fried home cookin', BBQ, Tex-Mex: all of them will stay with you in more ways than one.
 
10. Asking "where do you live" is hookup code
It's the line to drop when you want to know how far you'll have to drive that one-night stand the next day. Sounds to us like a solid best-practices technique for everyone.
 
11. The cougar population is robust
Members of the First Wives Clubs in Park Cities or Plano tend to have plenty of time, money, and nannies to focus on keeping their bodies in prime shape, and once they're out of their gilded cages, these cougars know how to prowl and tend to travel in packs. They're easy to spot from the high-pitched squeals they emit with each toast or if "their jam" blares from the speakers -- so either avoid their playgrounds, or stake them out... if that's your thing.
Sign up here for our daily Dallas email and be the first to get all the food/drink/fun DFW has to offer.