The formula for hosting your bros when they visit is pretty simple. It involves booze, and meat, and more booze, and more meat, and also more booze. The formula for when your grandparents visit, though? Or your sister with a kid? Not so much. As such, we've put together this handy step-by-step to tour-guiding Dallas for your less-than-ultimate guests: THE GUEST: YOUR SISTER AND HER THREE-YEAR-OLD KID You can only have Thomas the Tank Engine playing on your 60in 3DTV for so long before you realize, "Wait, why the f*** was George Carlin voicing a kids' show?", and also, "It might be time to leave the house." Here, the five places you can take sis and her little man: Klyde Warren Park, 2012 Woodall Rodgers Fwy; Uptown; 214.716.4500 Every Friday, KWP's got Crafts in the Park, where the nephew can spend time playing with pipe cleaners, collaging with old magazines, and learning to paper mache a Death Star (you're never too young). When he gets tired, lunch at Lark on the Park beckons.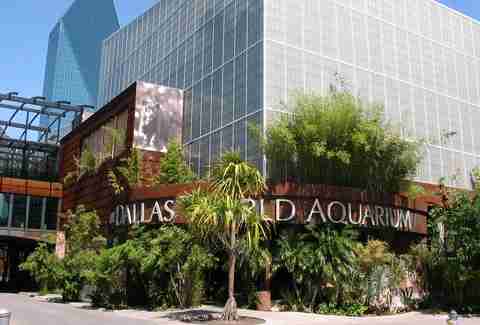 Dallas World Aquarium, 1801 N Griffin St; Downtown; 214.720.1801
Your nephew will be mesmerized looking at Great Tits, giant sloths, a ton of fish, and all those penguins. You? Still snickering at the fact that there are actually birds called tits.

CooCoos, 6505 W Park Blvd, Ste 250; Plano; 972.781.2662
It's Plano's answer to Chuck E. Cheese's, only without all the pizza. Your sister will be grateful for that, and your nephew probably wont even notice because he'll be too busy spending all day playing in train-shaped moonbounces.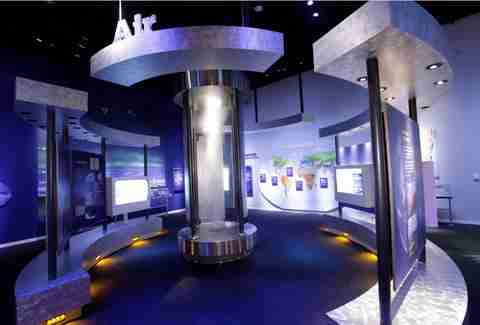 The Perot Museum, 2201 N Field St; Victory Park; 214.428.5555
They've got plenty of educational stuff that's also not-boring to you, but even better: they're about to add a singing Tesla coil. That's worth going to, even without the kid.

Northpark Mall, 8687 North Central Expy; North Dallas; 214.363.7441
Here's how this is gonna work: you play with the little one in the LEGO store until you get tired. You go and sit down by the fountains where no child has ever resisted staring/wanting to play with the ducks for hours. Your sister spends all that time at Neiman's. You are a national hero.


THE GUEST: YOUR GRANDPARENTS
It used to be that your grandparents coming to town meant you got all the ice cream you wanted, and you could never get grounded. Now? You're equal parts chauffeur and tour guide, but that's OK because you know you can always take them to these sure-fire winners:

The Grassy Knoll, Elm St at Houston St
To us, it's just a boring piece of grass off of Houston St. To them, it's one of the most important pieces of grass in the country. Old people like seeing stuff like that.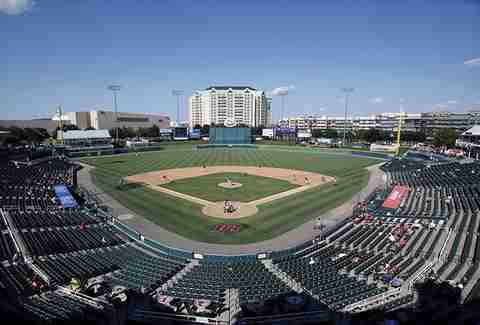 The Frisco RoughRiders, 7300 RoughRiders Trl; Frisco; 972.731.9200
Sure, you could take them to see a Rangers game, but AAA ball is much more old-school -- the players don't pull eight-figure salaries and far fewer of them have necks larger than your thighs.

The Nasher, 2001 Flora St; Arts District; 214.242.5100
Taking your grandparents to a museum full of modern sculptures has two benefits: 1) they'll finally quit criticizing that awful clay ashtray you made for them in 6th grade, and 2) they'll tell your parents you took them to a museum, which will in turn get your parents off your back for giving everyone really unimpressive clay ashtrays for Christmas.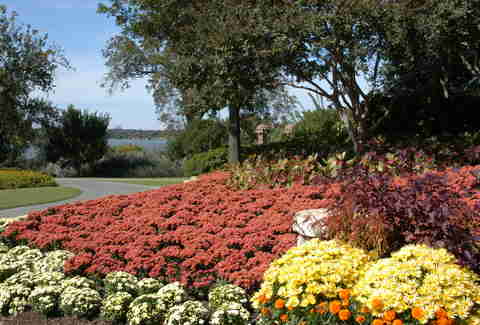 The Arboretum, 8525 Garland Rd; White Rock Lake; 214.515.6500
We all know we've actually got a pretty sweet arboretum... even though we don't go there much. Your grandparents'll enjoy all the gardens and the glass sculptures and probably tell your mom and dad what a "mench" you are and what a great job they did raising you.

Smoke, 901 Fort Worth Ave; Oak Cliff; 214.393.4141
The older someone is, the more likely they are to appreciate vintage Americana. Your grandparents will love the classic Route 66 vibe of the Belmont Hotel almost as much as they love the food. That's a good thing.


THE GUEST: YOUR FRAT BUDDY WHO CAN'T DRINK ANYMORE FOR VARIOUS REASONS
Back in the day, your bro was the one dude you could always count on after several shots of Everclear. If he's put his drinking days behind him and won't even touch the stuff, don't despair, because there're plenty of things to do that mix well with sobriety:

Cavanaugh Flight Museum, 4572 Claire Chennault St; Addison; 972.380.8800
Completely depress your old pal by telling him you're taking him to a museum. Then make him feel really bad when he realizes you're going up in a P-51 Mustang. Or a B-29 whose only claim to fame was dropping the atomic bomb on Hiroshima and Nagasaki.
Pole Position Raceway, 10550 John W. Elliott Dr, Ste 100; Frisco; 972.727.7223
P2R's got some of the very finest indoor electric karts in the country, so take him there -- after you've finished your cheating bastard practice before he gets in town -- and challenge him to an iron man race. You'll beat him. Just be patient.

TopGolf, 8787 Park Ln; Northeast Dallas; 214.341.9600
Work on your slice/hook/general ineptitude as cute waitresses bring you any manner of quality eats worthy of a great day at the driving range.
Bowl and Barrel, 8084 Park Ln; North Dallas; 214.363.2695
The Park Lane fixture's the perfect place to unwind after a day of not-drinking while munching on gourmet dogs and charcuterie plates (and the occasional drink while your non-drinking friend's bowling a frame).

Hydrous Wake Park, 500 N Cedar Dr; Allen; 214.390.3088
No boat? No problem. Hit up Hydrous Wake Park in Allen, or their new spot on Lake Lewisville, and get pulled around by a bunch of cables that'll make you look more like an awesome stunt-pulling stud than someone who spends all day coming up with formulas.