There are plenty of reasons for people outside of Dallas to hate us 'cause they ain't us -- and not just because we've got a Jumbotron bigger than some islands. Here are just 15 reasons outsiders should be envious of the Big D:

1. We made computers happen
You probably already knew that we invented the frozen margarita machine but did you know that Dallas is also where the integrated circuit computer chip was invented? So if you've ever used anything like a smartphone, laptop, or ATM... you're welcome.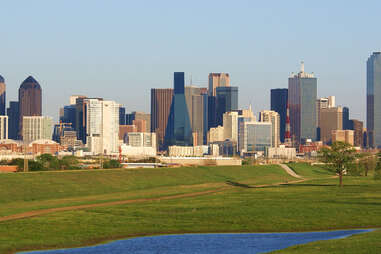 2. Our green space flows right through town
Hey New York City -- Central Park is cool and all but our Trinity River Corridor is over 10x the size of Central Park.

3. Ex-presidents and former presidential candidates live in the same neighborhood
And probably wave at each other at the grocery store.

4. Dallas is the fastest-growing city in the US when it comes to new millionaires
Sure it doesn't have anything to do with the whole "no state income tax" thing.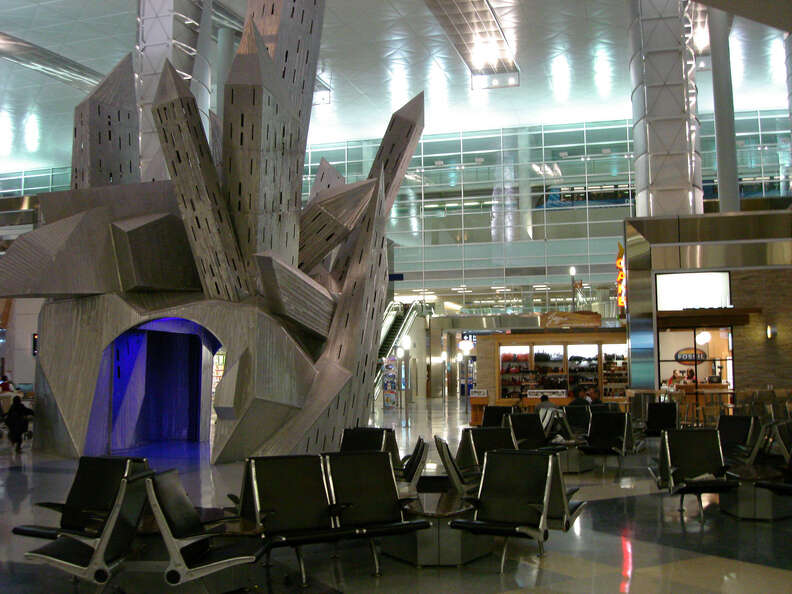 5. Dallas is home to arguably the chicest airport in the country
Lots of love for Love Field.

6. We invented the Super Bowl
Yup, Dallas resident Lamar Hunt coined the nickname for the first NFL championship matchup.

7. No need to put up with snow days
If even the slightest hint of wintry precipitation occurs, everyone gets a free day off from work and school!
8. We are the only city in the world with Snuffer's cheddar fries
So there.

9. Living here gives you a 50/50 shot at running into Erykah Badu at your local Whole Foods
That afro moving down the aisle of vegan pizzas can only belong to one person.
10. You can eat a caveman-sized turkey leg while looking at a giant talking animatronic cowboy
Think of all the unfortunate souls who don't know they need this in their life.

11. "Mavs Victory Parade" was (and will forever be) a valid excuse with which to call in to work
Thank you Dirk.
12. Tamales. Everywhere.
Everyone you know has an aunt or grandma who makes and sells hot and delicious homemade tamales out of a cooler.

13. We are a food town
When your city is home to James Beard-caliber chefs like Stephan Pyles, Matt McCallister, Omar Flores, John Tesar, and David Uygur, you know you're not messing around.

14. Speaking of food, we've got the best of meaty and meatless dishes
On any given day you can order anything from a whole roasted pig's head at CBD Provisions or the vegan "Ate" Layer Burrito at Spiral Diner.
15. The view from the Bar Belmont or the Hotel Belmont pool
Just one sunset and you'll be smitten.
Sign up here for our daily Dallas email and be the first to get all the food/drink/fun DFW has to offer.