Dallas Event of the Week
Bobbing for sausage, sausage races, toss the sausage -- this truly is a festival of sausage of epic proportions. Come on out to SausageFest 2014 on Saturday and sample all manner of meat in tube form. Oh, obviously there will be plenty of beer on hand and, despite the name, a bikini contest.
Recommended Video
This Cheeseboat Is Covered With Over 4 Dozen Eggs
Thursday, August 21st: At the Milk & Honey/Bonobos mixer you can up your sartorial game with a drink in your hand. Shopping becomes far more tolerable if drinking is permitted. Both stores will be offering discounts, and there will be food trucks on hand as well. Continue Reading
Friday, August 22nd: Whether you slow danced to "I Don't Want To Miss A Thing" in middle school or slow danced to "Cryin'" in middle school or... wait, "Janie's Got A Gun"? What's wrong with you? Anyway, Aerosmith is coming to the American Airlines Center and you should be there.


Friday, August 22nd: Garfunkel and Oates were named (together) as one of the top 10 comics to watch by Variety and they are making a stop in Dallas for their Outbreak Comedy Tour. So, stop into the House of Blues to check them out.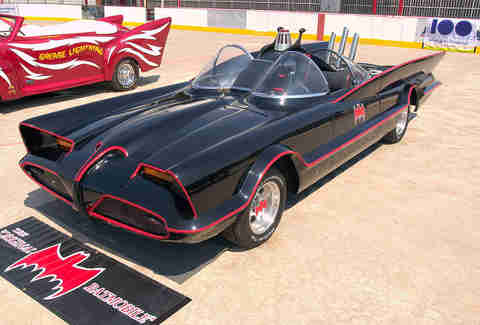 Saturday, August 23rd: This ain't your Daddy's Batman. Wait... actually, yes it is. This is the old-school, "Wham", "Pow", "Zing!" Batman. This is Adam West as Batman in a display of acting that only a Mother could appreciate. It's so bad it's good, and you get to watch it outside under a Dallas sky, so it's even MORE good.