Dallas is like a flower; a beautiful, blossoming flower that is beginning to look like something no one has ever seen before. Also, it smells like barbecue.  This flower is growing, and in the last few years a lot of people want to come and be a part of this process. Translation: a TON of people are moving to Dallas every single day. Here are some tell-tale signs that you have just arrived: 
1. You went to Bishop Arts looking for some kind of fancy gallery. Cut your losses and have a burger and a drink at Boulevardier.
2. You just called it "the 635". Congratulations, you just outed yourself as a Californian.
3. You think you can just head down to Austin every other weekend. Don't let the fact that both Austin and Dallas are labeled "Central Texas" fool you, it's not close.
4. On a related note, you settled in Frisco so you can still hang in Dallas but get "more house for your buck". Enjoy being banished to suburban hell until that lease runs out.
Recommended Video
This Couple Made a Funny Fake Car Commercial and Got $20k
5. You wanted to try Pecan Lodge, so of course you went late to avoid the crowd. You are now checking Thrillist for a backup plan, as they're either out of food or still rocking a 90 minute wait. 
6. You think that you can just bike year-round to work, the grocery store, etc. You're dreaming -- one day you'll die of heat stroke, the next you'll get pelted with golf ball size hail. You're going to need a ride that isn't a 10-speed.
7. You try to smoke a cigarette in a bar or restaurant. You can, however, smoke an e-cig -- it won't make you look like an out of towner, but it WILL make you look stupid.
8. You went to Dickey's BBQ. Please don't ever do that again.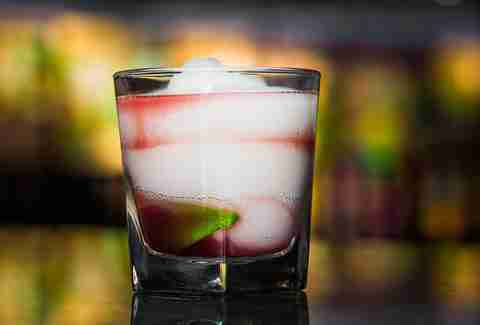 9. You needed a ride home from the bars and tried to call this thing you kept hearing about called "Mambo Taxi". Just stick with Uber.
10. You finally have your sweet place in Dallas, and your buddy who is further along in life than you and lives with his family in McKinney has invited you over for some brews. You think, "it's all Dallas, right?", so you give yourself 15 minutes to get there. 20 minutes later, you still aren't even on 75. An hour later, you're considering just turning around and cutting your losses.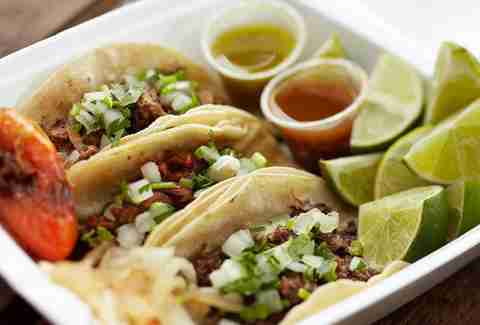 11. You left Fuel City because A.) you didn't see where they had tacos and figured whoever sent you there was joking, or B.) you feared for your life. Go back. It will be worth it.
12. You showed up to work when it "snowed" – enjoy having the office building all to yourself.
13. You went to a Ranger's game and ordered a Boomstick and are feeling confident that if you were mugged you'd be fine because you could use it as a weapon.
14. You still think it's ironic that people jog to Katy Trail Ice House to eat a burger, chili cheese fries, and down a few beers. You'll learn to accept it and embrace it.
15. You wonder why everyone thinks people from Dallas all ride horses, then you go to Fort Worth for the first time and sort of get it.
16. You went to the state fair on a diet.
17. You showed up to Smoke, Bread Winner's, or Oddfellow's for brunch at 9:30am hoping to avoid the rush. You decided to rethink that strategy next time.
18. You ride DART. Seriously, just accept the fact that Dallas doesn't have mass transit and buy a car. You'll love the Tollway. We promise.
19. You want to buy a house with a basement. Come again?
Sign up here for our daily Dallas email and be the first to get all the food/drink/fun DFW has to offer.