It doesn't matter if you're taking a much-needed personal day or just forgot that you have Arbor Day off for no reason, at some point you'll find yourself with the rare weekday free of responsibility. And because we can't all be Ferris Bueller and randomly fall into a city-wide adventure, we've put together nine itineraries to make for a kickass day in Dallas.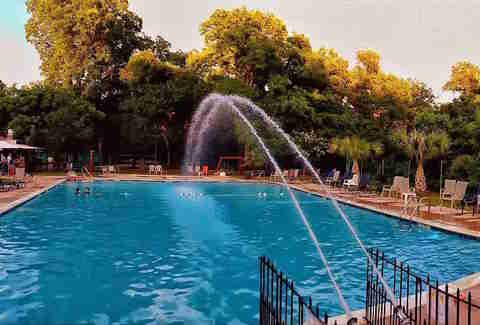 1. Swim at the Fraternal Order of Eagles 3108
Casa Linda
The FOE has consistently been a local favorite when trying to beat the Texan heat but still wanting to be outdoors. It's open from noon until midnight and with no judgment as to how early is too early for a poolside drink.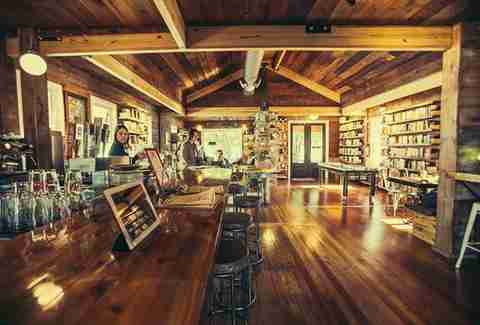 Bishop Arts District
One thing you learn in college is that you can drink and read at the same time and feel okay about your day. Don't fret though. You can even start your morning there with amazing coffee and artisan toasts before easing into your afternoon booze.
If you're going to do outdoorsy stuff, might as well do it with a great scenic view of nature AND a skyline! There are plenty of rental services in Dallas to canoe or kayak on the Trinity River, and it's perfect for any sort of daytime date too. Just remember to start against the flow, end going back with it, so you don't have to work hard to get back when you're tired.
Downtown
With school starting back up, playing hooky from work and going in the middle of the week is your best bet for taking your time to see as many of the 11 permanent exhibits as you'd like while avoiding the greatest number of children. The Perot offers hours of entertainment and is close enough to Downtown to explore more sights when you're done.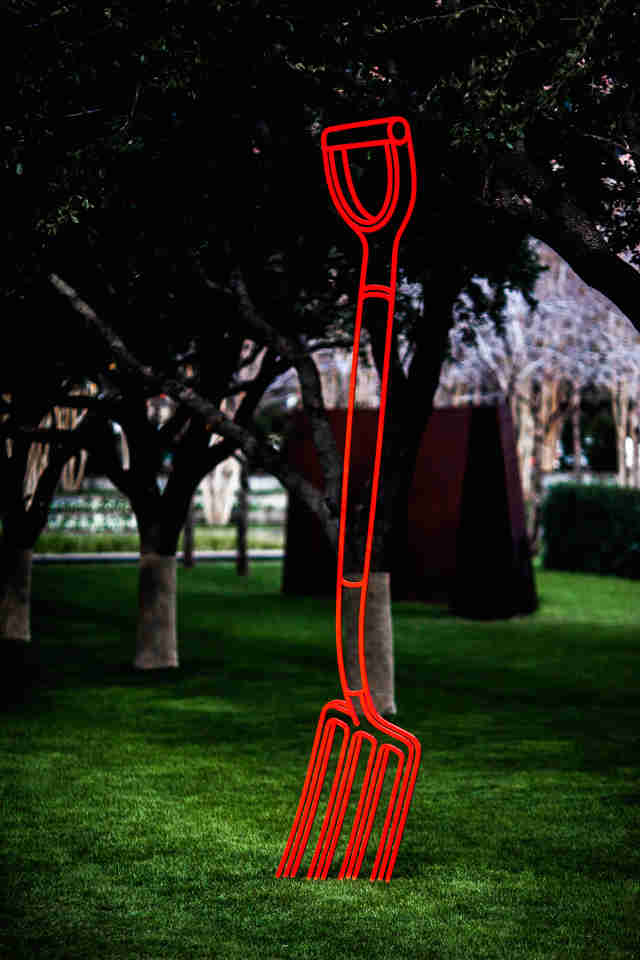 5. Get lunch at Klyde Warren Park and eat in the Nasher Sculpture Center
Downtown
You'll be able to find some amazing food trucks parked daily at Klyde Warren Park and the walk to Nasher Sculpture Center isn't that bad. You'll be able to enjoy solitude, shade, and stunning artwork all while having a perfectly mobile meal. Once you finish your lunch, head on into the Dallas Museum of Art and check out the newest exhibitions.
6. Play tourist by going to the Sixth Floor Museum at Dealey Plaza
Downtown
If watching Friends or Seinfeld teaches you nothing else, you'll learn that most inhabitants of big cities have never really done the "touristy" things. The JFK assassination and that one TV show that your mom liked -- both times that it was on air -- is about all that Dallas has that most people would know. Release your inner conspiracy theorist and see if you can solve this 50+ year-old mystery.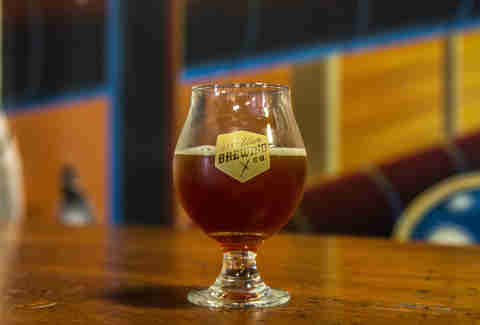 Deep Ellum
After you've been Downtown, head the opposite direction of JFK's town car and drive to Deep Ellum. Deep Ellum Brewing Company offers one of my favorite taprooms. There'll be something on tap to fit your likings and staff will be able to explain the brewing process and what flavors to look for in the beer.
Casa Linda
The arboretum is always a great escape from the concrete jungle that is Downtown. The Dallas Arboretum gives just the right amount of seclusion for you to stroll, sit, stand, or educate yourself on flowers that you've never seen before. And until the end of August, admission is only $1.

9. Get a cocktail at Mutts Canine Cantina and watch dogs play
Uptown
What's better than seeing a bunch of dogs? Probably seeing a bunch of dogs with a stiff drink in your hand and cleverly pun-intended delicious food. Plus, it's way less creepy to go to a dog park alone and hang out than it is to go to a human park.
Sign up here for our daily Dallas email and be the first to get all the food/drink/fun DFW has to offer.