On the rare occasion that Dallas is even mentioned in film or on television, Hollywood tends to boil us down to the same batch of one-dimensional stereotypes. If we were to believe what TV and movies tell us about Big D, we'd be a city of Chuck Norris clones and former pageant queens who all lose their minds over our gorgeous skyline (maybe that last part's true). Here are nine trumped-up tropes that are industry standard for the fictionalized versions of Dallas.

1. Everybody has an accent
False! Most people that you'll talk to day-to-day in Dallas do not have ridiculous oil baron accents. Granted, we are hospitable and there is that extra flare of Southern charm, but we all know that the accent isn't necessary to being a true Dallasite.
Notable offenders: It's Always Sunny in Philadelphia, King of the Hill
2. Law officers wear only cowboy boots & hats
We get it! You don't mess with Chuck Norris (especially if you're Haley Joel Osment) and you don't mess with Texas. However, the trope that Dallas' law enforcement is made up of cowboys and sheriffs sporting spurs is largely overplayed. For as long as I've lived in Dallas, I have yet to a) see an actual Texas Ranger and b) witness any officer wearing cowboy regalia.
Notable offenders: Walker, Texas Ranger, Dallas, The Good Guys
3. Big houses
Let's face it, the median income in Dallas is WELL below enough to have a multimillion-dollar mortgage. Most Dallasites are balling on a budget fit for a Burger King with a professional wardrobe purchased at H&M.
Notable offenders: Dallas, Big Rich Texas, Vacation (2015)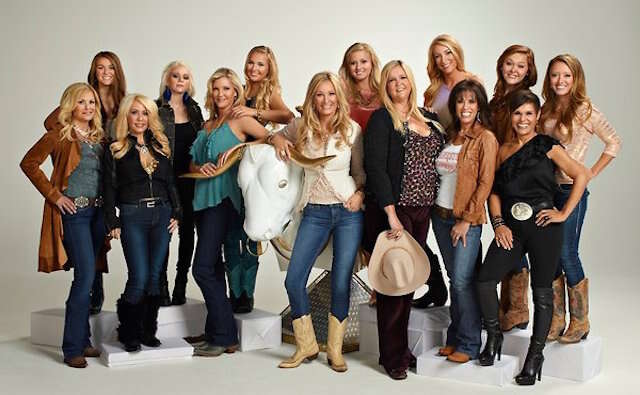 4. Even bigger hair and breasts
Dolly Parton famously said, "the higher the hair, the closer to Jesus." However, Hollywood forgets that Dallas isn't Dollywood. Dallas women are much more diverse with hairstyles and busts than they're given credit for. Not to say Dallas women are any farther away from Jesus.
Notable offenders: Big Rich Texas, Dr. T and the Women, Dallas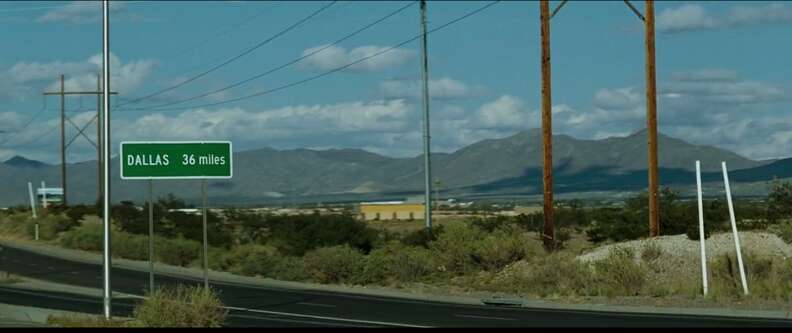 5. Geography
There's a huge misunderstanding of the Dallas terrain and geography when it comes to its portrayal. 1) In reality it takes forever to get anywhere in Dallas because of how spread out it is, getting across town can take up to an hour. 2) There aren't really oil rigs on the outskirts of Downtown, or live cattle roaming around. 3) The terrain is flat and dry and we have never had tumbleweeds blowing around Downtown.
Notable offenders:Due Date, every TV show and movie that features Dallas
6. Our future is in the hands of high school football players
Friday nights in Dallas aren't about football games; culture and nightlife are the weekend focus. Yes, if God played football, he'd play in Texas. But probably somewhere more along the lines of those small towns in West Texas that you never hear about until a tornado tears through.
Notable offenders:Friday Night Lights
7. Only 1/3 of the people driving on 635 are violently pissed
Anyone who has lived in Dallas for more than five minutes will tell you that driving on 635 is the most miserable part of their week -- every week. To be fair, Mike Judge has been quite precise with his depictions of Dallas. However, I'll guarantee that even he knows that EVERYONE is cursing and violently punching their steering wheel on their way to work via LBJ.
Notable offenders:Office Space
8. Dallas is futuristic and hedonistic
On the contrary. Dallas still seems to be behind the times of the majority of major cities. In Logan's Run's defense, Dallas does seem to kill off anyone starting at age 30 by sending them North of 635.
Notable offenders:Logan's Run, RoboCop,Spy Kids 2
Sign up here for our daily Dallas email and be the first to get all the food/drink/fun DFW has to offer.