The Weekend Playbook: Cocktail party buses and Twister on the grass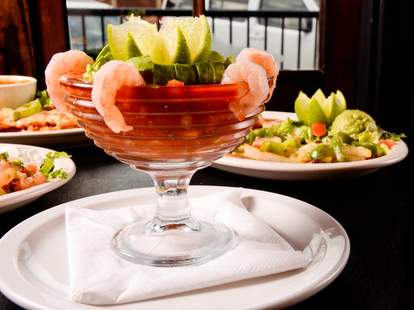 Freebie of the WeekThe fine folks over at Green Grocer've just added a juice bar to their G'ville market, and to celebrate (or just because they like Thrillist readers so much), they're giving away free drinks to the first 25 people who tweet this
Thursday, August 22ndThere are still a few seats left for The People's Last Stand's Cocktail Tour of Dallas, which is hitting places like Tate's, The Standard Pour, and The Cedars Social. You might wanna call & reserve your spot right now, though
Friday, August 23rdCampuzano's just opened its 4th location, but this time it's actually close by, in Oak Lawn. Plus, phone chargers at every booth!
Saturday, August 24thThe Harwood District's hosting Global Street Feast, which includes a truckload of... trucks, like Taste of Cuba, Salsa Limon, and Gorgonzilla, PLUS a huge samurai exhibition, PLUS X2 the chance to play Twister on the grass. Oh, and y'know, giant Jenga, drinks from Saint Ann and Mercat, etc
The third annual BrewFest over in the Arts District has 20+ different breweries from which to sample while listening to a host of local bands. Tix? Yeah, you should probably grab those now.
Tuesday, August 27thThe Grape's hosting Michael Peticolas for a four-courser featuring all your favorite Peticolas brews -- AND a bonus beer on arrival! RSVP here