Dallas Event of the Week
Tonight, in honor of Repeal Day, Whiskey Cake is celebrating in style with a quintet of five-cent cocktails. Again, five-cent cocktails. Might want to take tomorrow off.
Recommended Video
NYC's First Spanish Food Hall is Here
Thursday, December 5th: Or, if you're not willing to Uber your butt to Plano, Victor Tango's has a slew of way old-school cocktails priced at 80-cents (still pretty good), since it's been 80 years since Congress did something everyone agrees was great. When was the last time that happened? Continue Reading
Thursday, December 5th: Keeping it malty? Gordon Biersch is getting ready for the holidays with a tapping party for WinterBock that benefits Susan G. Komen, and somehow they haven't named it Beer for Breasts.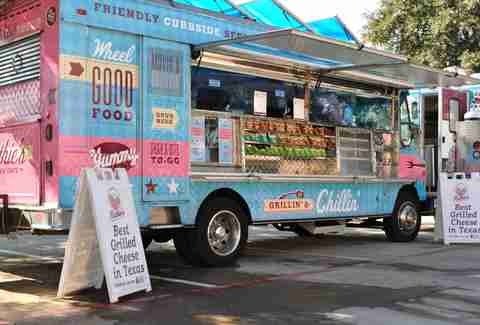 Saturday, December 7th: After that workout, it's totally cool to gorge yourself on foods from a cr*pload of your favorite trucks, especially since Trucks for Tots is all about giving toys to kids. 


Wednesday, December 11th: Because fried foods are the perfect counterbalance to a wine hangover, hit up MAX's Wine Dive's Red Mare wine-paired four-courser. Grab tickets here