Dallas Event of the Week
The pinnacle of all things St. Paddy's in DFW, the parade on Greenville is where to go to get your fill of green beer and other green beverages (spoiler alert: they're all beer!). Remember: any leprechauns you see are probably the result of said beer. Probably. More green details here
Recommended Video
Hops n' Hot Sauce Festival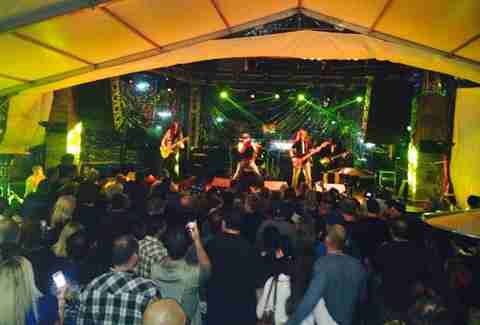 Thursday, March 13th: The Young Dubliners are kicking off St. Patrick's Day the right way at Gas Monkey. Come out and eat too much, listen to music too loud, drink a Guinness, and make the Irish proud. Continue Reading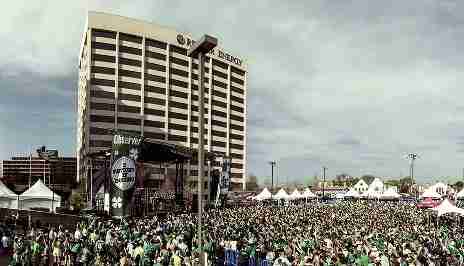 Saturday, March 15th: Right after the parade, your favorite rapper/ actor/ creative spelling enthusiast Ludacris will be performing right in the middle of Greenville -- maybe he'll cover some Pogues stuff. Grab tickets here!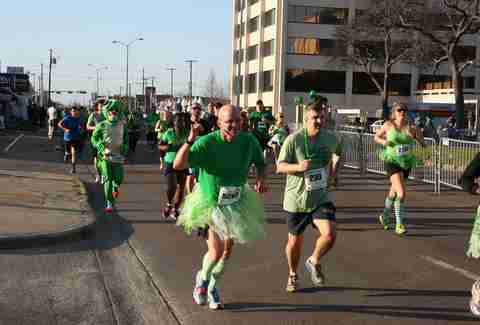 Saturday, March 15th: Who wants to run at 8am? Well, don't you worry, at the end of the Dash Down Greenville 5K, you get to make your insides happy with plenty of beer and eats. Think of it as a down payment on all the damage you'll do this weekend. Check out more details and tickets here


Saturday, March 15th: This party on the roof of the Londoner Pub in Greenville will have all of the essentials: burgers, beer, beads, bathrooms (of the indoor variety) -- plus worthwhile non-alliterative stuff like promos from Stoli and Tullimore Dew, and a DJ. Don't forget your ticket!
Saturday, March 15th: Here's your chance to tap into the true Irish spirit by downing a few and haphazardly hitting a few balls at the TopGolf Allen St. Paddy's Day Party. You'll be safely surrounded by a bay, so you shouldn't be able to take anyone out with your mishit. When you're not embarrassing yourself trying to hit a golf ball, there will be food and drink specials, a DJ, and someone, somewhere will be playing bagpipes.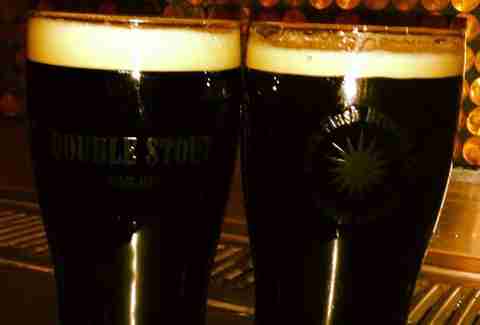 Monday, March 17th: In case you didn't get your fill over the weekend, now you get to party on Monday at Flying Saucer's St. Patrick's Block Party. An outdoor bar, food, and music by DJ Russ will help you ease your way back into the week.