Dallas Event of the Week
The Fort Worth Food + Wine Festival is kicking off Thursday at Billy Bob's, with top chefs around Fort Worth serving up their finest dishes all while Stoney Larue takes down the posh factor by serving up some of the finest Texas country music from the stage. Chefs from Bonnell's, Waters, Fred's, Buttons, Lonesome Dove, Ellerbe, and many more will be making dishes paired with Texas craft beers, wines, and spirits. Also, this is just the start of the party for this event -- there will be plenty more action throughout the weekend.
Thursday, March 27th: The Dram is hosting the one year anniversary party of custom men's clothier Andre Phillipe, which promises to be an evening full of well-dressed, good-looking people (you can go too, zing!), plus drink specials and the sounds of the Danny Church Band.

Continue Reading
Friday, March 28th: Do you still hold the record at your local Pizza Hut on that X-Men pinball game? Well, here is your chance to show off those skills once again at the Texas Pinball Festival, where more than 350 classic pinball games will be set to "free" for all of your gaming needs. All games will also be for sale, should you want to bring home an expensive souvenir.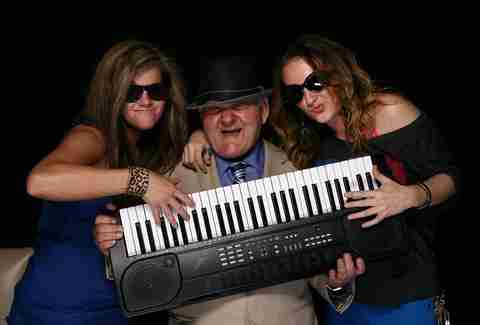 Friday, March 28th and Saturday, March 29th: The Deep Ellum Big Folkin' Festival's got tons of underground bands all over DE, two days of great food and beer, and strangers sweating on you, but ignore that, because, good beer and music! You're going to have a folkin' good time.
Saturday, March 29th: Tired of listening to dueling banjos at the folk festival? Take a quick breather and join the Crawl Deep Ellum pub crawl where you can "hydrate". For your 30 bones you get a T-shirt, commemorative glass, access to all participating venues, and discounted drink specials. You will explore Deep Ellum with your new set of best friends, benefit Alzheimer's research, and hit up: Anvil Pub, Twilite Lounge, Work, Green Room, Wit's End, Reno's Chop Shop, Adair's, Angry Dog, and Elm Street Bar Live! Grab your tickets here


Saturday, March 29th: What's better than a pub crawl on a beautiful Saturday? Two pub crawls on a beautiful Saturday! The Bunny Hop Crawl will be supporting several kids' charities in DFW and will venture to The Den/Rumor Lounge, 6th Street, Social House, Primebar, Trophy Room, Kung Fu Saloon, and Concrete Cowboy. So, pick your poison, you have lots of big decisions to make, like what beers you're going to drink and where you're going to drink them. It's a tough life. Tickets here