Dallas Event of the Week

Not that you need a huge push to go to Untapped Festival in Fort Worth on Saturday -- with 70+ breweries, 200+ beers, and nine live bands, all for $26 -- but here goes: besides all of the aforementioned good stuff, for a moderate jump in ticket price there will be VIP areas, special tappings, beers so rare that they haven't announced them yet, and you get 12 tasting tickets with the option to buy more (that's a lot of beer).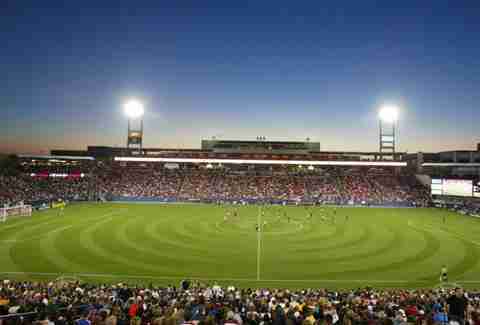 Thursday, March 6th: For those who enjoy the kind of football that doesn't involve hurling curse words at Tony Romo, admission to Cocktails and Cleats is a free chance to meet the 2014 FC Dallas Team, partake in a silent auction, enjoy complimentary food and drink, see their 2014 uniform revealed for the first time, and -- for only $10 -- send soccer balls to kids in Brazil.

Continue Reading
Thursday, March 6th: Full disclosure -- running is hard. Some people like it, but those people are not to be trusted. This weekend though, you can take part in Social Runs with purpose, knowing that there is Community Beer waiting for you at the finish line, since the finish line is at the brewery itself. People who run for beer can absolutely be trusted.
Friday, March 7th and Saturday, March 8th: Frank Caliendo is that guy that you know because he occasionally pretends to be other people while you're getting to watch football (the Romo kind). Come check him (and John Madden, and Robert DeNiro, and many others) out at Addison Improv. Get tickets here
Sunday, March 9th: Kitchen LTO is already one of the hottest spots in DFW, and it's getting even better. They are opening up Saturday and Sunday morning for brunch and serving up goodness like Carbonara Orzo, which has black pepper bacon, smoked gouda, scallion greens, Parmesan, and an over-easy egg. You could also go way off the traditional path and get their version of spaghetti and meatballs, which is a spicy ramen with Asian chicken meatballs. Finish it all off with white chocolate bread pudding that comes with caramel and ice cream.