Dallas Event of the Week
Pecan Lodge is finally opening its Deep Ellum doors Friday and showing off its new digs and a new special beer. A lot is changing for Pecan Lodge -- they are moving from a small spot in the farmers market to more than 4,500 square feet of space, plus a patio that overlooks Main Street and a stage that will be housing live music every Saturday. Don't worry though, not everything has changed -- it's still some of the best BBQ in America.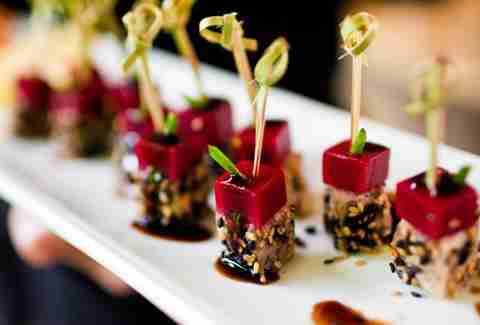 All Weekend: The Food, Wine, and Jazz Festival is this weekend at the Hilton Anatole, and as the name suggests, it has all of the essentials: food, booze, and former NBA center Greg Ostertag. Wait, no, we mean music. Keep an eye out for tastings and special events throughout the weekend. Continue Reading
Saturday, May 24th: Radfest Music Festival at Panther Island Pavilion will be an all-things-DFW music, food, and brands festival. Seven different acts will take the stage on Saturday evening while food trucks serve up food and booze throughout the event. Local vendors will also be set up so you can make some ill-advised purchases, so enjoy this freakishly mild Spring while you still can -- you can grab tickets and more info here.



Saturday, May 24th: Need an island getaway but only have the budget for the sunscreen? Good news, Top Golf is bringing the island to you with their Second Annual Summerville Party -- come in your beachwear and enjoy drink specials, burgers, live music, and a mechanical surfboard.
Saturday, May 24th: The Dallas Brew Bus Memorial Day Tour will kick off at Community Beer Company and will stop at FireWheel and Lakewood as well. You will get beers at each stop and there will be food trucks awaiting your arrival to keep you nourished along the way. Grab tickets here
Sunday, May 25th: This Sunday, 32 of Dallas's finest margarita mixers will be taking center stage in Bishop Arts for the Margarita Meltdown. Attendees can walk by and sample some, or all of the entries, depending on what you need to forget. They will tally up votes via text message and the winner of the event walks away $1,000 richer and has bragging rights for holding the title of Best Margarita in Dallas for the next year.