Recommended Video
The 'Game of Thrones' Pop-Up Bar Is Now Open in Washington, DC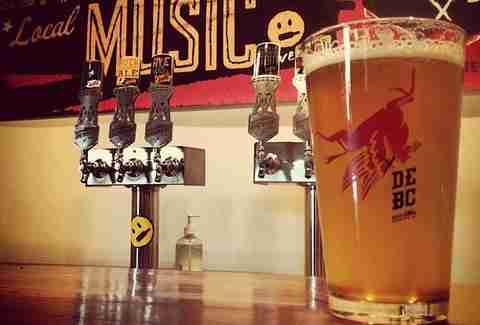 Saturday, November 9th: DEBC celebrates its second birthday party with plenty of live music, eats from Easy Sliders and Jolly Trolley, and plenty of specialty firkins and other Deep Ellum brews that you better believe you'll be drinking in a commemorative pint glass. Tickets are just $10 Continue Reading
Sunday, November 10th: Head over to the Ft. Worth Flying Saucer, since they're spending the afternoon pouring "mystery beers" from Real Ale. Guess what you're drinking and you'll get a prize. Guess wrong and you're still drinking beer.


Monday, November 11th: The Common Table's tapping a bunch of rare Oskar Blues brews, like tequila barrel-aged Gubna and 2012 vintage Ten Fidy, then pairing 'em with a four-course meal. Not too shabby
Tuesday, November 12th: Finally you can put all that hard-earned beer knowledge to work, because Dallas Beer Kitchen's doing a beer-only trivia night, and to help get you in the right frame of mind (or maybe to make it more challenging) they're running specials on Peticolas brews all night.
Wednesday, November 13th: Get yourself to FW, and hit up Brewed, since they've got a "top secret" (no word on a possible Val Kilmer appearance) pre-release tasting party for Martin House's upcoming beer.