Considering it tops other cities in so many different ways, it's understandable that Dallas receives its share of hatred (aka jealousy) from other, lesser cities. Which is a shame, because if they knew better, they'd be taking the time to give thanks for Dallas, because without it, the world would be a lesser place. Here are 14 reasons why:
1. The frozen margarita
Yes, patios the world over would be sadder places were it not for Dallas. Mariano Martinez, of La Hacienda Ranch restaurants, made this boozy dream a reality when he did a a little tinkering on a soft serve machine to blend together ice, lime juice, and -- most importantly -- tequila. It's also been suggested that the original, non-frozen form originated right here in Dallas as well, courtesy of socialite Margaret Sames, though that claim is more disputed. Still, Dallas has undoubtedly done a great deal to further the margarita.
2. The Super Bowl
You're welcome, America; you're welcome, beer companies; you're welcome, pizza and buffalo wing restaurants; you're welcome, enthusiastic viewers of commercials. In 1966, SMU grad Lamar Hunt wrote a letter to then-NFL Commissioner Pete Rozelle and jokingly referred to the championship game between the NFL and AFL as the "Super Bowl," and while it took three years for that to officially become the title, the media picked up on it right away and has run with it ever since.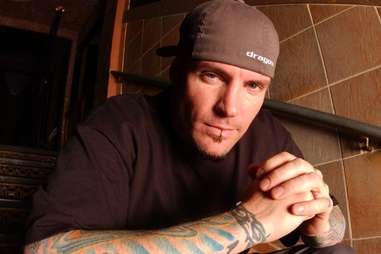 3. Vanilla Ice
He taught the world to stop, collaborate, and listen... and he was born in Dallas.
4. Barney
Sheryl Leach of Dallas came up with the idea for this friendly purple dinosaur that became a touchstone of childhood for an entire generation; though, Dallas claims no responsibility for its dubious depiction of dental hygiene.
5. Convenience stores
"Hey, guys. Whoa, Big Gulps, huh? All right! Well, see you later!" Dallas brought the world 7-11, which basically pioneered the entire concept of convenience stores, because when you need Doritos, dammit, you NEED them.
6. Microchips
If you are reading this article on a phone, thank Dallas. The invention of the microchip, by Jack Kilby in 1958 at Texas Instruments, completely revolutionized the way electronics were produced, eventually netting Kilby a Nobel Prize.
7. Drive-through banks/drive-in restaurants/ATM machines
If there's one thing we have learned from this, it's that Dallas isn't super fond of walking or human interaction. All of these contact-reducing innovations had their breakthroughs here.
8. Elevator music
Not only is Dallas successful as a city, it also makes other people successful as well. Without the help of the forward-thinking people at the Statler Hilton, who pioneered the use of music in hotel elevators (again, so no one had to talk to each other), Yanni would not have enjoyed the same success he's attained.
9. Mary Kay
How can you not be grateful for pink Cadillacs and your girlfriend having to go to some weird party where she spends a bunch of money?
10. German chocolate cake
You probably thought this originated in Germany, huh? Well, you also probably thought FREEDOM fries were invented in France, Commie! But for real, the first reference to German chocolate cake appeared in the Dallas Morning Star in 1957, courtesy of a local homemaker.
11. Corn dogs
Each time you think of dipping that fried, wiener-y (hmm, that word may not work well in adjective form) goodness into some delicious mustard, thank Dallas. Though several cities claim credit for this fried meat innovation, Dallasites know it belongs to Neil and Carl Fletcher of Fletcher's Corny Dog (which you can still buy at the State Fair each year).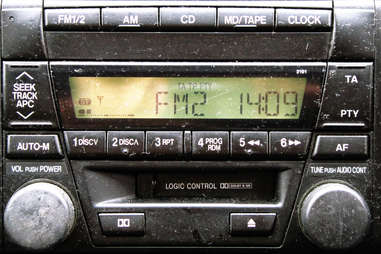 12. Car radios
Because of Henry Garrett -- who, in the 1920s, brought car radio into existence -- you can now catch up with sports on The Ticket, get your country on at 96.3 or The Wolf, and enjoy an abundance of mix stations that play the same 11 songs on repeat.
13. Owen Wilson
Funny man Owen Wilson is a Dallas original. So is Luke, but just a mention here seemed sufficient for him.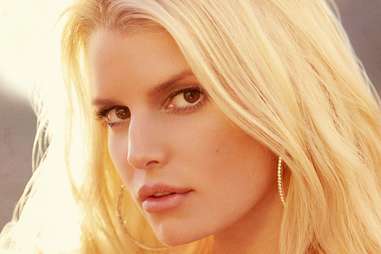 14. Jessica Simpson
Wearer of Daisy Dukes, connoisseur of canned tuna (or chicken?). Technically born in Abilene, but it's close enough!
Sign up here for our daily Dallas email and be the first to get all the food/drink/fun DFW has to offer.