Dallas, you should do these 5 things this weekend
Dallas Event of the Week
The wine will be flowing this weekend at Grapevine, thanks to the annual Grapefest running Thursday through Sunday. There'll be more wine than you can fathom, in addition to local artists featuring their work, a grape stomp, and plenty of foods on sticks -- so you can keep your drinking hand free.
Friday, September 12th: Kings of Leon will be joined by Young The Giant and Kongos at the Gexa Energy Pavillion to help melt your face off with some sweet rock and roll as they promote their latest album release, Mechanical Bull, which hopefully doesn't bring back any embarrassing memories. Continue Reading
Saturday, September 13th: Funnyman, swag-renter, and proponent of treating yo' self Aziz Ansari will be bringing his comedy stylings to a little joint called the American Airlines Center. Be there.


Saturday, September 13th: For the fourth year, the Dallas Observer Brewfest will be tapping kegs of quality craft beer, opening up stages for live music, and bringing in local food vendors to help you soak up some of said beer. Admission gets you a dozen 2oz samples, with additional sample cards available for purchase as well.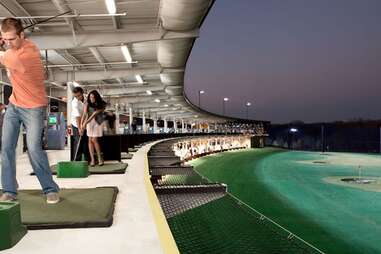 Saturday, September 13th: Bring your best lederhosen, German accent, appetite for beer and brats, and, if you have time, some golf clubs. At TopGolf you can drown your sorrows in beer after you shank your 5th drive of the day. You'll get eight 3oz samplings of over 20 beers, a souvenir shot glass, and a serving of brats and tater tots. So, you have beer, sausage, and potatoes... pretty much everything you'll ever need.