Do you always bring your date to the same bar, restaurant, or brewery? Stop that. This is Denver, a city filled with a laundry list of winter-appropriate things to do and so many other bars, restaurants, and breweries. It's high time you change up your tactics and get creative. To make that process a little easier, we've done the hard work for you. These Denver date options are all winter-friendly and easy on your wallet so you can afford to impress that special someone on your second and third dates, too.
Recommended Video
Attention All Wine Drinkers: This Is the Pasta You've Been Waiting For
Take a budget-friendly trip to the mountains
Breckenridge
A ski getaway will empty your bank account fast, but this mountain escape is totally bank account approved. Breckenridge is less than two hours from town, and once you arrive, you can indgule in the high energy of a ski town at peak tourist season. Start with a free tour and tasting at Breckenridge Distillery, then head to Carter Park for a sledding session (don't forget to pack those saucers).
Learn how to properly swing the night away
Five Points
Get close with a night of swing dancing at the Mercury Cafe. Beginner classes happen Sunday and Thursday nights and cost $10. Pick from classic dances like the Lindy Hop or Charleston and find out fast how in sync you really are.
Take an even budget-friendlier trip to Golden
Golden
Not quite ready for that much car time one-on-one? Take a 15-minute jaunt to Golden where there are plenty of free activities awaiting you. Start with a tour of the Coors Brewery (which just so happens to include several free beers). Then take a walk into town to explore the Clear Creek History Park. On your way back to Denver, make a pit stop at the Colorado School of Mines Geology Museum where you can get a glimpse of meteorites, fossils, gemstones and even Miss Colorado's crown.
Let your inner nerd out with some 8-bit nostalgia
LoDo and North Capitol Hill
This is your chance to put that change jar to good use. The 1up's two locations are arcades, all grown up with plenty of cheap booze to fuel your date night antics. Grab a couple beverages and make your way through dozens of classic games from pinball and Skee-Ball to Donkey Kong and Asteroids.
Enjoy some toasty jazz
Washington Virginia Vale
Every Sunday from 6-9pm Bull & Bush Brewery puts on a free jazz show, meaning all you have to pay for is a couple of beers and you've got the makings of a musical date night.
Explore Denver's seasonal ice castles
Dillon
This new attraction will only be around while the cold weather lasts so don't sleep on it. The Dillon Ice Castles provide the perfect backdrop to cold weather snuggling (not to mention great photo ops). If you really want to impress, snag tickets for a Friday or Saturday night to catch the fire show for your very own version of A Song of Fire and Ice. Tickets start at $15.95.
Check out some art and see if your tastes match up
Union Station
The MCA Denver is smaller than the Denver Art Museum, making it perfect for date night exploration. The art changes regularly and the rousing exhibits are guaranteed to be conversation starters. Plus, there's a rooftop bar, and admission is just cheap -- only $8 anytime, $5 after 5pm Tuesday-Friday, and a penny every first Saturday of the month.
Take an actually enjoyable winter hike
Morrison
Hiking in the hills is not so appealing when the ground is covered in snow, but Morrison, home to Red Rocks Park & Amphitheatre, is close enough to Denver that the weather is much more predictable and mild during the winter months. Cap off your semi-wilderness hike with a romantic moment on the stage where legends have played, and warm up in the free on-site museum.
Indulge your taste buds with Champagne and caviar
Five Points
If you need to show some class on a budget, head to one of Denver's newest drinking destinations, Bar Helix. The menu is filled with nods to all things sex and sexy (think drinks with names like Safe Word and An Interesting Single Man). But there's also the ideal date night order: the Bump + Bubbles, aka caviar and Champagne for just $20.
Sit rinkside at a DU Pioneers game
University of Denver
Sure, professional sports games are a great time, but ticket prices can knock out your budget fast. Get in all the excitement of hockey and still have cash leftover for dinner and drinks when you opt for a DU Pioneers game instead. The team's got skills (they were the 2017 NCAA Men's Hockey National Champions), and tickets start at a mere $18.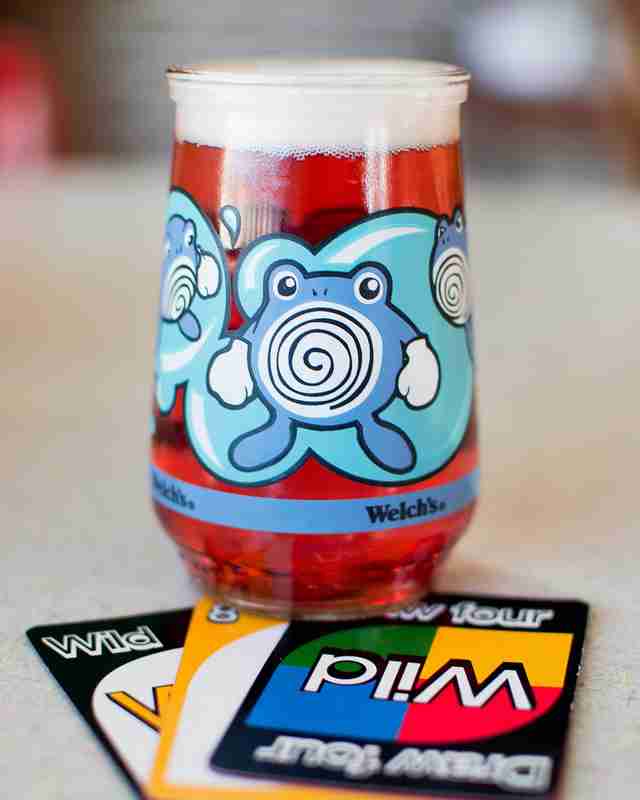 Take them to Grandma's House, obviously
Platt Park
If you don't want to scare your date off, you should probably save the trip to your actual grandma's house for later in the relationship. Grandma's House brewery is a totally acceptable option, however. Their schedule is packed with cheap events like foul-mouthed cross-stitching, bingo night, and Crafty Mondays.
Show off your skills on the ice
Multiple locations
Head downtown to the rink at Skyline Park for a free ice skating session (skate rentals are just $6-$8 too). The rink is open now through Valentine's Day. If you'd rather stay indoors, opt for roller skates instead during adults-only nights at any Skate City location.
Go behind the scenes at a couple of Denver's most iconic businesses
Chaffee Park, Boulder
Winter is the ideal time to get a glimpse inside some of the area's best-known businesses. In Denver, Hammond's Candies offers free factory tours all day during business hours and you'll get a sweet treat to take home. In Boulder, Celestial Seasonings has free daily tea tours that will take you through their manufacturing facility including a stop in the famous, sinus-clearing Mint Room.
Skip the brewery and take a whiskey tour
Overland, Baker
Denver's known for beer, but there are plenty of high-quality local distilleries. And two of the best also happen to offer tours to the whiskey-loving public. Head to Law's Whiskey House and schedule a tour for $10 a person (and then get that $10 back in the form of whiskey in the tasting room). Law's also offers flight nights on Thursday with three pours for just $10. Tours of Stranahan's Whiskey are also available for $10 (reimbursed with a $10 credit toward purchasing a bottle after the tour).
See the universe like you've never seen it before
Boulder, University Park
Behold the night sky through powerful telescopes at the Chamberlin Observatory or the Sommers-Bausch Observatory, both of which hold regular open houses with astronomers on hand to make you look good when you ask deep questions.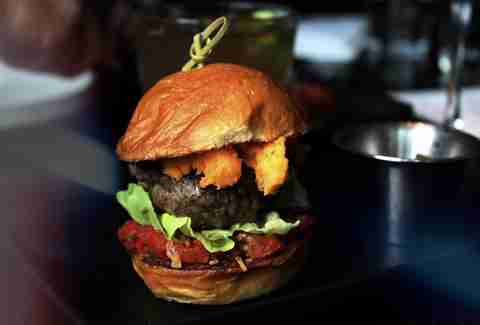 Do dinner and a (peep) show
Union Station
No need to choose between food, drinks, and entertainment. Get them all at once at Ophelia's Electric Soapbox. Once home to a brothel, this popular restaurant pays homage to its past with a trendy twist. Check it out from 4-6pm Monday-Friday to catch cheap happy hour deals on food and drinks. Or check out their lineup of weekday and weekend events including a Sunday burlesque peep show, '90s dance party nights, and brunches paired with live music on the stage. Tickets for events are typically less than $20.
Catch some cheap comedy
DTC, Central Business District
Bond over your love (or hate) of the nightly comedy options at both metro Comedy Works locations. As long as you're not trying to score tickets for the big name acts, tickets here usually $10-$20.
Can't two-step? Here's your chance to learn.
North Denver
The Grizzly Rose, a legendary honky tonk, hosts free dance lessons most Wednesdays at 7pm (beginner two-step) and Sundays (for some line dancing action) so now you've got a great excuse to show off those boots hiding in the back of your closet.
Take them on a dim sum date
Athmar Park
It's not just a feast, it's a social experiment. By the time the check comes, you'll know whether 1) you share adventurous tastes and 2) you're comfortable unbuttoning your pants for all the wrong reasons together. Plus dim sum is easy on the wallet. Plan on about $20/person for a serious feast. Test this theory at Star Kitchen or King's Land.
Test your limits with indoor rock climbing
Multiple locations
Most area rock-climbing gyms offer day passes, which is a fine step when you're ready to work up a sweat together, but not yet ready for an outing that could theoretically require calling in a rescue team. Bonus: Your jokes about the relationship hitting a wall are going to kill.
Catch a midnight screening at Esquire Theatre
Country Club
A movie is a pretty classic, no-brainer date. So give it a new twist with tickets to a late night show at the Esquire. Its art deco style will make you look classy, and the Friday and Saturday midnight offerings include cult classics and quirky, offbeat selections like The Rocky Horror Picture Show and Tommy Wiseau's The Room. All for just $9.50 a ticket.
Sign up here for our daily Denver email and be the first to get all the food/drink/fun in town.