When October comes around, people get excited about pumpkin spice everything and eating as much green chile as possible. And on the fall activities barometer, these things tend to lean towards the more "wholesome" end. But you're not here for that.
What you really want is a terrifying, scream inducing experience filled with creepy ghouls and horrifying zombies that'll make your heart beat out of your chest and give you that once a season adrenaline rush. So, where can you find the best scares in Denver? We've got our picks for the eight best lined up below. Proceed with caution.
Recommended Video
Timothy DeLaGhetto & David So Take Over LA's Premier Foodie Event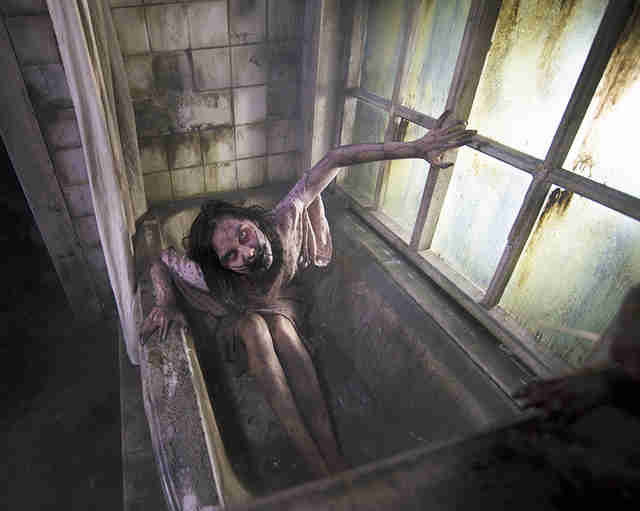 Mile High Flea Market, Henderson
Cost: General admission tickets that get you into both attractions start at $19.99; skip the line options are also available
Dates: October 10-14, 16-21, 23-31, November 2-3; times vary per day
For the first time ever, these two popular haunted houses have joined forces to offer two different frightening experiences in one location. There are typically two of the most popular haunted houses in town, so you should expect a wait when heading here. These are also consistently called some of the scariest haunted houses in America, so it's best to leave younger kiddos at home.
Downtown
Cost: Fright Fest is included with general park admission which starts at $39.99, but there are additional haunted houses/attractions you can add on for a nominal fee
Dates: Fridays (6-10pm), Saturdays (12pm-11pm), and Sundays (12pm-9pm) September 28-October 28
An annual tradition, Fright Fest marks the end of Elitch's season, and they make sure to go out with a scream. During the day, the scares stay PG and family-friendly with options like the Trick or Treat Trail. But when darkness falls, the potential for horror increases significantly with creatures hiding throughout the park's twists and turns, and special attractions featuring a carnival graveyard, a haunted inn, and more.
Elyria Swansea
Cost: Tickets start at $19.99 with options to pay more and skip the line
Dates: October 3-7, 9-14, 16-31, November 2-3, 9-10; times vary per day
Asylum and The 13th Floor are put on by the same creator, so expect a similar experiences -- as in, they're both scary as hell and more suited for the braver souls. This Mile High favorite for screams boasts 10,000 square feet of unadulterated terror. Once you head in, there's a whole lot of demons, killer clowns, and blood and gore until you get out. Like Asylum, this one's open most days during the week (and more expensive on weekends).
Westminster
Cost: Tickets start at $27.99 with an option to pay more and skip the line
Dates: October 3-November 3; times vary by date
Denver's first haunted house, Frightmare, has been a destination for thrill-seekers since 1983 when it was founded by Brad Holder. Holder himself has since passed away, though he's rumored to be buried somewhere in the house. But that's just one reason to keep your eyes peeled for otherworldly premonitions here. The compound is rumored to sit on swampland that was filled with both human and animal remains... buried in unholy grounds where the barn now stands. Head here to explore the barn for yourself, but be warned: these scares are not fit for the very young or jumpy.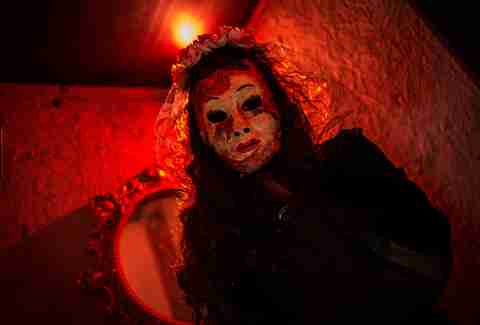 Thornton
Cost: General admission tickets to all four haunts start at $39.99 with -- you guessed it -- pricier options for VIP and instant access
Dates: October 4-7, 11-14, 18-21, 25-28, 31. Opens at sundown and runs till midnight on weekends.
After 15 years of scaring the masses, this sprawling outdoor setup knows what it's doing. With moonlight as your only guide, you'll follow the Dead Man's Maze not knowing what's lurking around the corner. And if that's not enough, you get a four-in-one experience here with the option to check out three other attractions: Zombie Paintball Massacre (where you'll fend off the undead with high-powered paintball guns), Condemned (a haunt with escape room elements), and CarnEvil (a freak show among the cornstalks). All four are recommended only for the bravest souls.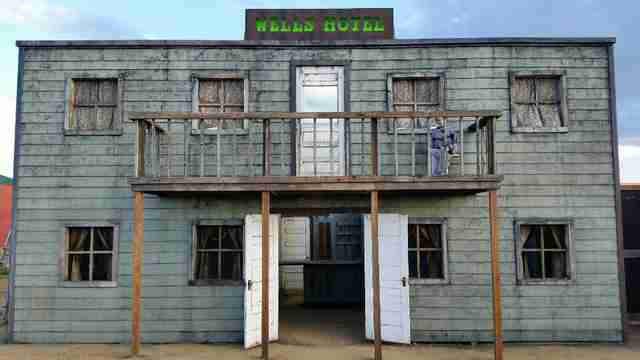 Erie
Cost: The best deals are the combo tickets starting at $49 (individual tickets available for $27)
Dates: October 5-7, 11-14, 18-21, 25-28
So, the story goes, Anderson Farms in Erie is the former home of two twisted twins with a penchant for torturing the strangers that stopped to stay at their hotel. Now the property is filled with the souls of those who didn't escape, and they're waiting for you. Start with a haunted hayride that drops you off in the middle of a field of fright. This isn't a maze, but that doesn't mean you'll have an easy time finding your way out, and if you do, a haunted ghost town awaits. Once you get through that, enjoy a relaxing zombie hunt, armed with only a paintball gun to protect you.
LaSalle
Cost: The haunted pass starts at $22.95 if you purchase online and includes Scream Acres along with other attractions like Ghost Hunt, Pillow Jump, Pedal Go-Carts, and more
Dates: October 5-6, 11-13, 17-20, 24-27, 31; times vary per day
During the day, the Fritzler Corn Maze is a destination for family-friendly fun. But after dark, phase two of the maze transforms it into a field of fright of which you'll have to try to find your way out. The location also features an indoor attraction where you'll hunt for ghosts using a specially equipped detector as well as an after-dark paintball adventure (which comes at an additional cost), where you can practice your zombie-hunting skills.