Un-landlock yourself with the 5 best swimming spots around Denver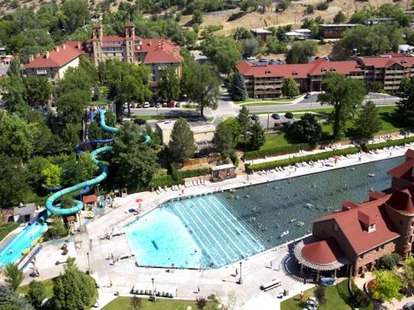 Mile High sure does get hot this time of year, and not just because the state is constantly on fire. To help you cool down this Summer, we've put together a list of perfectly chill places to swim around in, including some outside the city worth hopping in the car for. So take a deep, deep breath, and swim up to our Swimmin' Spots Power Rankings.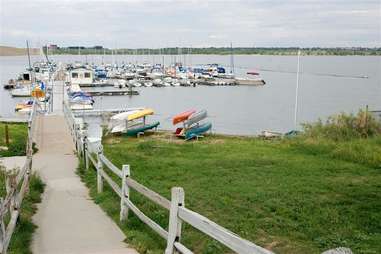 4201 South Parker Rd; Aurora; 303.690.1166
Grab a sail boat (or just your finest Euro-style thong) and head to the nearby reservoir, because the water's always warm. It's easy to find a secluded spot to lay out in the sand (just go during the week), or take a relaxing float in the reservoir. Better yet, rent a jet ski and rip it up.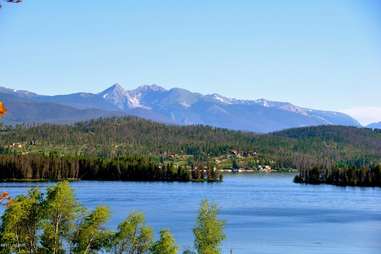 15500 US Highway 34; Grand Lake; 970.627.3967
For a state that has not many natural bodies of water, Grand Lake boasts the state's largest. Take a pleasant drive through Estes Park and arrive refreshed in about 3hrs. Rent a boat at the marina, or doggy paddle right in from the sandy beaches.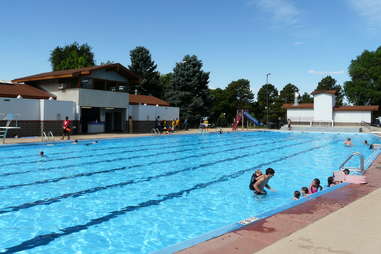 914 Elizabeth St; Congress Park
Bike over to the Congress Park Pool, where the best of Mile High's city operated pools is ready and waiting. Since it's close to where all the twentysomethings live in Cap Hill, there's less of a chance that when you go, it'll be overrun with families and their screaming children. They're open 'til 7p, so sneak in a couple of beers and have happy hour poolside.
Grab an inner-tube and your adrenaline junkie pals for this FoCo highlight. The Poudre is great for tubing, but, when the water is high, it can be a rough ride. When the water is low, it's more like a lazy river. A lazy river filled with CSU girls.
415 E 6th St; Glenwood Springs; 970.947.2955
Drive on I-70 the one time a year when it's not treacherously coated in ice and even more treacherously filled with Texans driving rented SUVs. Just under 3hrs away, the all-natural mineral pool stays around 90-degrees year-round, which feels about room temp in the Summer. It's the length of a football field, complete with a diving board and water slides. There's no better place to take a dip in the state.