Wearing a Broncos jersey on gameday is a must, but we're drawing the line on these seven, which should be immediately removed from your closet and set on fire faster than you can say Dominique Rodgers-Cromartie. That'll take forever, and you need to do it WAY faster than that.
7. Tim Tebow
He's a good person, sure. But he's not in the NFL anymore, was truly pathetic to watch at times, and he's all about helping others. Gross! Football is about bringing pain upon your opponents and filming PSAs to make it seem like you help others.

6. Maurice Clarett
He never played a down for the team, but we know people bought his jersey after Shanny drafted him in '05. Those people should be ashamed of themselves.
5. Travis Henry
He was found guilty for drug trafficking. He fathered 11 children with 10 different women. Yes, all of that is awesome (?), but he was not a good player for the Broncos in '07.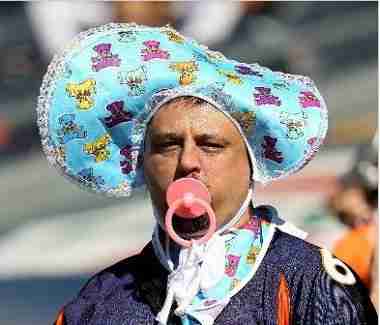 4. Jay Cutler
He acted like a huge baby, and never wanted to be here. Well, now he's not. Be thankful you're not a Bears fan.

3. Brandon Marshall
He was a beast on the field, but a complete bonehead otherwise. He now cuddles up on those cold Chicago nights with that other fool at #4, and the current Broncos receiving core is the best it's been in a decade. Celebrate by buying yourself a Welker jersey.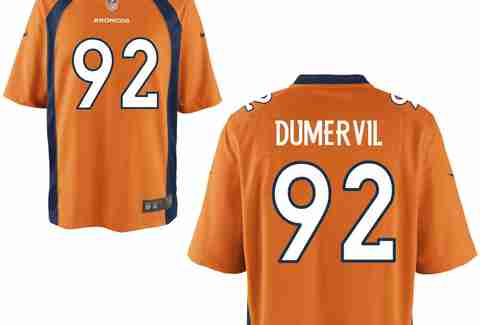 2. Elvis Dumervil
He's on the Ravens now. Ouch, just ouch. This is one step away from wearing a Flacco jersey. Or hanging a picture of the guy on your stadium for no reason.
1. Eddie Kennison
Eddie Kennison signed a two-year deal with the Broncos worth $1.8 million, caught 15 passes over 8 games, and asked for his release right before the start of what would have been his 9th game. Then he signed with the Chiefs. We're pretty sure that makes him the devil.