So your friends -- or parents, or cousin Tevin, or whoever -- are heading to town to visit, and they're expecting a full Mile High experience. But you've been spending a lot of time at Denver's best bars (or breweries, or dispensaries) and you're kind of blanking on fun activities that go beyond your daily routine. The pressure!
Relax. You're living in a place where the sunshine is as plentiful as the Rocky Mountain views and good times are waiting around every corner. All you need is this list, which covers the essential Denver things to do (along with some hidden gems along the way) for an itinerary that'll make you look like the city's best tour guide ever. And since you'll be working up an appetite, check our the best restaurants in the Mile High, right here.
Recommended Video
HearseCon Is the Biggest Hearse Event of the Year
Free-$
Various locations
With over 20,000 acres of urban and mountain greenscape, Denver's park system is expansive and offers the perfect spot for a relaxed getaway, without actually having to go very far at all. No matter where you are in town, there's likely a park within walking distance. All you need is a blanket, some snacks, and maybe a few cans of beer (or wine) and you've got a classic Colorado experience covered.
$
Various locations
Speaking of the park system, it's not all strolls around gardens and picnics under the trees. Denver's also got city-run golf courses where you can get in a round on the cheap. Starting at just $10 for the green fee at Harvard Gulch, a par three in the Platt Park neighborhood, the round here will leave you with plenty of cash leftover for post-game refreshments.
Free
Golden
Yes, Denver is all about small, local craft beers (we'll get to those soon enough), but the Coors location in Golden is undoubtedly impressive. In fact, it's the largest single-site brewing facility in the world and has been around since 1873. During the tour, you'll learn all about the history of the company and the brewing process, plus enjoy a taste in the fresh beer room along with three full pours of your choice of Coors products in the tasting room before you leave. Pro tip: If you're local and you've done the tour before, you can skip right to the tasting room for the three brews during any visit.
Free
Morrison
Where else can you freely wander onto a stage where everyone from The Beatles and Jimi Hendrix to Radiohead and U2 have performed? At Red Rocks, you can have your own moment in the (imaginary) spotlight whenever a concert isn't going on. You'll just need to conquer the stairs to get there. But it's totally worth it for the views -- both from the stage (to imagine what a crowd would look like) and of the city in the distance. And don't skip a visit to the also free Colorado Music Hall of Fame.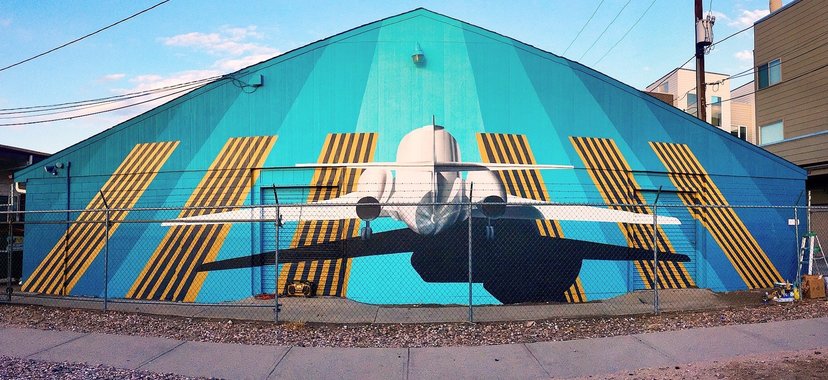 Free
RiNo and the Santa Fe Arts District
Over the past few years, Denver's streets have become a whole lot more colorful thanks to a slew of new works by street artists, especially in these two neighborhoods. All you need is some free time to wander to find eye-catching examples painted everywhere from alleys and underpasses to the outsides of prominent businesses.
$-$$
Lincoln Park
The Buckhorn Exchange is a classic steakhouse that's been serving up bovine in town since 1893. Inside, you'll find 575 pieces of taxidermy along with a whole lot of stories to be told from a history filled with presidential visits and frontier legends. And yes, they do serve the infamous "oysters," breaded, fried, and served with a horseradish dipping sauce that briefly makes you forget what you're actually eating.
Free
Montclair
The ghosts of Denver past can be found all along Colfax Avenue, which earned its iconic description thanks to an alleged quote in Playboy in the 1970s. But wherever those words actually originated, the street -- which is indeed the longest main street in America -- has always lived up to its "wicked" reputation thanks to a smattering of dive bars, quirky shops, and reliably colorful characters. And now there's a place dedicated to telling the 'Fax's stories through collectibles and other items that give a glimpse into why this street is considered to be legendary.
Free
Santa Fe Arts District
All year long, on the first Friday of every month, the galleries along Santa Fe open their doors and people flock to the neighborhood for what's essentially a monthly block party. And if you work up an appetite along the way, be sure to make a pit stop at one of the food trucks that lineup at this event for some creative eats to go with your art-centric experience.
Free-$
Platt Park
There are a lot of thrift stores and antique shops to explore in this area of town (also worth a visit: Regal Vintage), but only this one can provide you with full-blown '80s nostalgia. Toys and memorabilia featuring My Little Pony, Teenage Mutant Ninja Turtles, GI Joe, and so much more pack the space. If you have any connection to the decade at all, it'll be tough to leave without taking home a piece of memories past with you.
Free-$
Golden
William Frederick "Buffalo Bill" Cody was a Western legend who happens to have a pretty picturesque gravesite right outside of Denver. A scenic drive up Lookout Mountain will take you to his final resting place, and for $5, you can also visit the nearby museum filled with artifacts from his life. Be sure to save some time for a hike so you can really enjoy the views of town, and don't skip a gift shop visit because you really do need a new cowboy hat, don't you?
Shop books and records at two iconic Mile High institutions
Free-$$
Congress Park
The Tattered Cover and Twist and Shout both have long histories in Denver. The Tattered Cover, a destination for any book nerds of the world, originally opened in Cherry Creek in 1971 and moved to its current Colfax space in 2006. Twist and Shout first opened in West Washington Park in 1988 but now has an 11,000-square-foot space filled with music of all genres next door to their book-filled neighbor. It's easy to spend hours browsing these shops, and it's best to go with extra cash ready because there are countless treasures waiting to be discovered in both.
Catch an unforgettable concert
Free-$$$
Various locations
You can find live music in town pretty much any day of the year. There are legendary large venues like Red Rocks, smaller spots like Lost Lake for a more intimate experience, and plenty of free shows like City's Park's summer jazz series and fee-free options at the new Levitt Pavilion. Denver loves music almost as much as we love the outdoors and beer, and the essential Mile High experience has to include a concert (or five).
Find your favorite bowl of Denver's most popular dish
$
Various locations
Everyone who's spent a significant amount of time in Denver has a favorite spot for green chile. Everyone. But even if you're loyal to a certain bowl of this pork-studded regional go-to, there are countless options to try. Most bars and pretty much any restaurant with even a slightly Mexican or Latin slant have a version. Skip the smothered burritos and order up a simple and cheap bowl at a variety of places and you'll start to get an idea of just how varied this one seemingly simple dish can be. Some must-visits on your green chile adventure? El Taco de Mexico, North County, and Sam's No. 3.
$
Union Station
The bigger, better known Denver Art Museum is definitely worthy of your time, but this small yet mighty option is a must for anyone. No need to be an art lover to have a good time here. The exhibits change regularly and feature a mix of local and national talent and never shy away from the controversial (you'll see some conversation starters for sure). And if you need a break, you can grab a drink at the rooftop bar. Plus Colorado residents get in for just a penny on the first Saturday of every month.
$
Coors Field
Take yourself out to the ballgame for cheap. Rockies tickets can (and often do) get pricey, but there's one low-cost way to enjoy a game if you're willing to take your chances. On game day, you can score tickets in the Rockpile, a section of not-so-great yet beloved seats for just $4-$8.
$
Roxborough
There are a whole lot of places to hike and explore in and around Denver but this State Park stands out. It's only a quick 40-minute drive from Downtown yet it feels like you've escaped far into the wilderness. There are over 4,000 acres to explore that include forests, red rock formations, meadows, and the historic Waterhouse Homestead -- as well as birds, mule deer, fox, and a whole lot of wildflowers in the spring and summer. Trails range from easy strolls to more challenging climbs that reward you with sweeping views of the city below.
$$
Lincoln Park
The building looks like a warehouse from the outside, but once inside, you'll be transported to a serene setting complete with outdoor garden where you can dine on traditional Japanese country fare like donburi (rice bowls) and nabemono (hot pot). Plus, it's much, much cheaper than a plane ticket.
$
Civic Center
From chairs designed by Frank Gehry and Frank Lloyd Wright to a dress designed by Andy Warhol, there are plenty of unique pieces filling these walls. The museum recently made a big move to the Golden Triangle Creative District, so now is the perfect time to visit if you've never been before. For just $10, you'll get access to their three collections which include international decorative art, works by Colorado artists and designers, and the work of Colorado painter and the museum's namesake, Vance Kirkland.
$
Idaho Springs
A quick 30-minute drive from town, this small mountain town is the closest spot to enjoy a nice long soak in the waters from a natural hot spring. For $18, you can enter the jungle-like dome where a pool with an average temperature of 90 to 100 awaits. And when you're done, you can make a pit stop at Tommyknocker Brewery for beer and a bite before heading back to town.
$
Five Points
Since moving to its current location in 1990, this venue has been a favorite for food, drinks, music, and unique events. From poetry and storytelling nights to yoga, there's really no gaps in the calendar... BUT the weekly Thursday night swing dancing lessons for beginners is the perfect excuse to break out your dancing shoes and learn something new.
Drink up at a Colfax dive
$
Various locations
There are a whole lot of places where "craft cocktail" and "locally sourced bitters" await, but sometimes you just need a strong, cheap drink and thankfully, many of the bars along Colfax continue to be a refuge for those looking for a no-frills, boozy experience. Spots like The Nob Hill Inn and PS Lounge have been pouring stiff drinks for decades and there's no better area in town to head when nothing but a true, classic dive will do.
$-$$
Silver Plume
About 50 minutes outside of Denver, right off I-70, is a small former silver mining camp turned town that's home to Bread Bar. What was once an 1800s bakery is now a community hub and favorite pit stop for those traveling to and from the Mile High City. Stop in to stretch your legs and sip on libations inspired by the region and its history.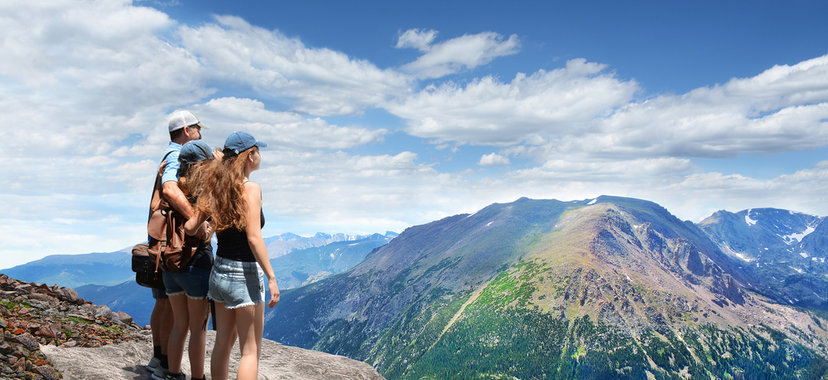 Get the hell out of town for a day trip
$-$$
Various locations
As much as there is to do in Denver itself, escaping to the Rockies is one of the best ways to spend your time and options for day trips are plentiful. One five hour loop that packs in all the Colorado essentials starts with a trek out of town on I-70 to Winter Park for a glimpse of ski town life. Then head north toward Grand Lake and the western entrance to Rocky Mountain National Park. Pay the $20 fee for a one-car day pass and head above timberline on Trail Ridge Road for classic high altitude views before making your way into Estes Park and back through Boulder to Denver. You could also explore Fort Collins, find out what you've been missing in Grand Junction, and learn why Palisade is the ultimate summer road trip.  
$-$$
Lakewood
Thanks to South Park, this spot tends to pique the curiosity of most visitors to Denver. And if you've lived in the Mile High long enough, you've probably already made your one obligatory visit and explored Black Bart's Cave. But if you somehow haven't, it's worth it... at least once -- however, remember, you are not going for the food (which you are required to purchase in a theme park-like line before entering). Margaritas are a must, and the complimentary sopapillas are OK to fill up on, but otherwise don't go when you're actually hungry and focus more on the spectacle of this strangely beloved sport that seems to have resisted change since opening in 1974.
Sample local eats at a food hall
$-$$
Various locations
The city is now home to several food halls including Central Market, where everything from ice cream and pizza to fresh fish and artisan cheese awaits. For something a bit newer, check out Zeppelin Station where you can sample international cuisines like Korean fried chicken and Vietnamese banh mi sandwiches.   
$-$$
Various locations
Legal marijuana is probably Denver's most well known "attraction." But despite the fact that many out-of-towners think everyone here is strolling around stoned 24/7, a trip to the dispensary is really no more exciting to most locals at this point than a trip to the grocery store. But that doesn't mean it should be skipped. Especially with the ever growing selections that include everything from traditional flower (that's just regular buds) in pre-rolled joints for about $5 to concentrates, vapes, and gourmet edibles.
$-$$
Cherry Creek
There are a few hidden bars around Denver, but one in particular gives you that true insider feel. You won't find any signs for B&GC but it's there, tucked below the Halcyon Hotel and accessible only to those that know the trick to gaining entrance. A visit to their website reveals only a phone number, but calling won't do you any good. Text instead and you may be rewarded with craft cocktails in a space that feels like it's from another era.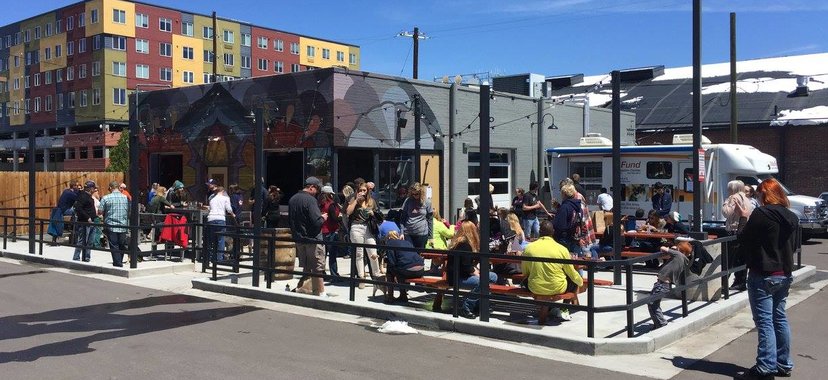 Go brewery hopping -- duh
$$
Broadway
Denver, as you are probably aware, has countless breweries and taprooms. And though you could really brewery hop in most neighborhoods, Broadway's got a particularly varied concentration of brews for you to taste your way through. Start at Banded Oak, Baere Brewing, and TRVE and work your way all the way down to Black Project Spontaneous & Wild Ales, Declaration, and The Post where you can end your adventure with a frosty one and some well-deserved fried chicken.
Go distillery, winery, and cidery hopping -- duh
$$
Five Points
Sure, beer gets most of the attention when it comes to boozy beverages, but the Mile High is also packed with plenty of locally-made non-beer options that are absolutely worthy of their own dedicated crawl. Five Points, in particular, has a bit of everything when it comes to alcoholic refreshments. Try Bigsby's Follys and Infinite Monkey Theorem for a wine fix, Stem Ciders for bright, dry hard ciders, and The Block Distilling Company for vodka and gin made right in the neighborhood. By the end, you might literally be crawling.
$$-$$$
Central Business District
Last year marked this Downtown icon's 125th anniversary and a traditional afternoon tea here is still one of the classiest experiences you can have in Denver. It's the perfect excuse to get dressed up in a town where jeans are typically considered acceptable for almost any occasion, and options range from a $40/person tea, scones, and finger sandwich-filled experience to the $250 option for four that includes a bottle of Moët.
$-$$
Various Locations
With trails that run all over Downtown and connect to areas like Cherry Creek, Red Rocks, museum, and more, a bike is an ideal way to pack in a lot of destinations in one day -- with some scenic views along the way. Red B-Cycle stations can be found all over, and daily passes start at just $9 so get your visitors mobile start exploring the city sites.
Free
Civic Center
There are only 6 facilities in the country where U.S. currency is made... and one of them is in the Mile High. Tours run six times daily and give you a glimpse at the inner workings of every step in the process of creating that change you're always finding in the couch cushions from boring old metal.
Sign up here for our daily Denver email and be the first to get all the food/drink/fun in town.