Labor Day is in the past, and Peyton Manning is getting ready to unleash his fury on the rest of the league (maybe in the Super Bowl as well this year, please? Damn Seahawks.). But no matter what happens football-wise, your fall will be spectacular, provided you make sure to do these 12 things.
When: September 6-7
Where: Belmar
"Festival Italiano", which is clearly Italian for "crazy two-day party celebrating all things Italian", is returning to Belmar for its 11th run at making you wish you were actually from the boot. Stuff your face with all kinds of authentic Italian food, wash it down with a quaint stroll through the beer garden (which seems more German, but why not?!), and take home the glory of winning the bocce tournament.

When: September 6
Where: City Park
Clear your schedules... New Belgium Brewery is coming to town to drop delicious beer, cool bikes, and good vibrations right on top of us (watch out for falling bikes!). Get to City Park to take part in "beer, bikes, and bemusement" all thanks to one of the first breweries to catapult us into the top of the national beer hierarchy. Make sure to register when you get there!
When: September 19-28
Where: Larimer St between 20th and 22nd St
Celebrate Oktoberfest! Yes, in September -- that's how it's done. One of Denver's longest running festivals is back to remind you of the wonders of lederhosen, aggressively sized beer vessels, and the always exciting Long Dog Derby.
When: September 19-21
Where: Downtown Boulder
This fest guarantees a good time, which Colorado football sadly cannot. This year's three-day event will feature tons (literally!) of great beer, local food, and plenty of other entertainment.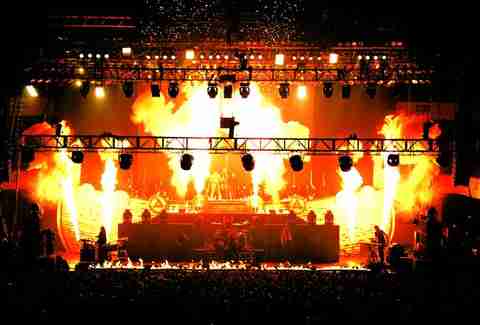 When: September 19-21
Where: Sports Authority Field at Mile High
Back with a vengeance, and a totally new location, Riot Fest is bringing the heat with a lineup that makes most other festivals blush. Get your tickets by the day, or just fully commit and get the three-day pass to get your fix on all the musical goodness that Denver is about to experience.
When: October 10-12
Where: Botanic Gardens
Buying pumpkins at the store is sooo 2001, so get with the program and take the whole crew to the Pumpkin Festival at the Botanic Gardens. The three-day event gets you access to thousands of pumpkins, live music, and carnival games.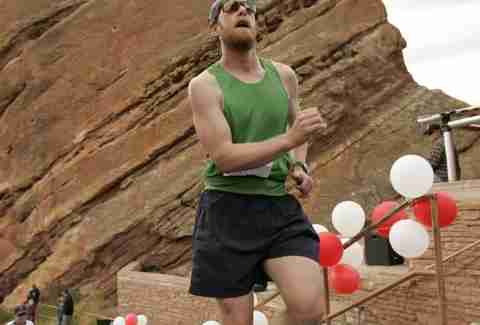 When: October 12
Where: Red Rocks Amphitheatre
Don't miss your last chance of the year to check out the stunning scenery that is Red Rocks Amphitheatre. Run the 'Rocks will put your summer fitness routine (?) to the test by challenging you to an intense 5k course through the park, all to benefit the American Lung Association.
When: October 18
Where: Skyline Park
Even though last year was supposed to be our year (thanks a lot, New Jersey), Denver is set to break the world record for largest gathering of the undead at this year's Zombie Crawl. Join over 9,000 others dressed as the walking dead to terrorize the likes of Downtown.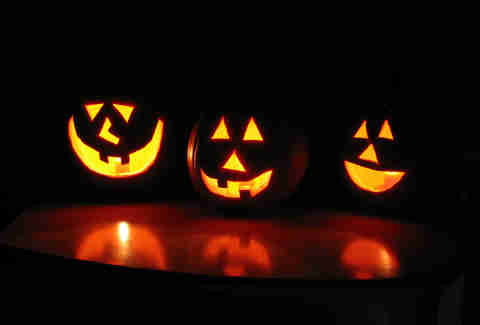 When: November 1
Where: McNichols Civic Center Building
Formerly known as The Haunted Hotel, Paranormal Palace has received a big facelift and a new location to throw the biggest costume party of the fall. Dress to impress, party your face off, and try not to scream in front of your date (again) in the haunted house.
When: November 7-15
Where: Numerous Denver art galleries
Culture yourself up a bit by attending some of the plethora of events during Denver Arts Week. Enjoy everything from Chihuly art that's lit up at night to a Jell-O molding competition... seriously.
When: November 19-21
Where: Broomfield
Although it's technically in Broomfield (sigh), the Denver International Wine Festival is celebrating its 10th year of both educating and spoiling wine lovers in the whole state. With plenty of tastings, dinners, and seminars to go around, this event should not be missed.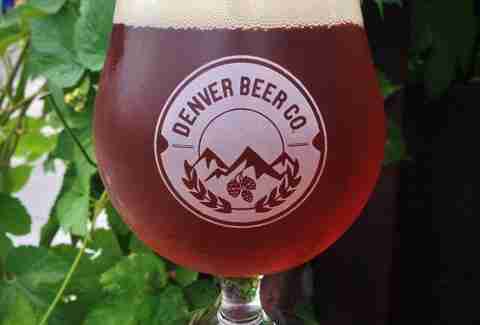 When: November 20
Where: Exdo Center
Exdo event center is hosting the return of Chef & Brew, an epic event in which local culinary celebrities match up with breweries to create the most insane food and beer pairings! Experience this head-to-head battle for yourself, especially since ticket sales will be donated to charity.
Sign up here for our daily Denver email and be the first to get all the food/drink/fun in town.