Summer is back yet again to remind us that sun dresses are the best thing since yoga pants and that we probably should have gone to the gym at least once this Winter. But what's done is done -- you have a Summer full of enormous beer fests and soon-to-open meat meccas to get on your schedule. Here are 12 things you must do this Summer in the Mile High city.
What: Civic Center Eats
When: Tuesdays and Thursdays starting in May
Where: Civic Center Park
Known as the most intense food truck rendezvous this side of the Mississippi, CCE proves that gourmet food can come out of a car window, and that you can have more than three lunches in one day.
What: Colorado Renaissance Festival
When: June 14th-August 3rd
Where: Larkspur
The best (only perhaps?) reason to head to Larkspur all Summer, the Renaissance Festival returns to make us wonder how badass it would have been to live in the day where you could walk around eating turkey legs, settle bar disputes via jousting, and expect corsets to be a part of daily wear. That last part may have been less badass for the ladies.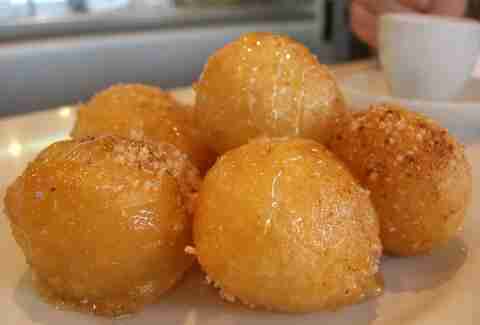 What: Greek Festival
When: June 20th-22nd
Where: Assumption Greek Orthodox Cathedral
Eat your weight in stuff that's fun to say like saganaki (Greek for "fried cheese we set on fire"), Loukoumathes (translation: honey-doused fried dough), and Greek chicken wings (like the ones you know, but with more lemon and tzatziki), and wash them down with plenty of Greek beer and ouzo, which should loosen you up for some Greek dancing.
What: Westword Music Showcase
When: June 21st
Where: Golden Triangle
WMS is bringing in 150 bands to play over 12 different stages all in one day. Local vendors and food will be there to support you in your insane pursuit of seeing every single band. If you should fall short, at least don't miss 2 Chainz.
What: Union Station Grand Opening
When: July
Where: Downtown
After two years and a whole lotta money, the new and improved Union Station is set to open mid-July. Prepare yourself for killer brunches, oysters on a patio, and European-style markets as some of the state's top culinary talent are all moving in. Oh, there'll be trains too, obviously.
What: 4th of July Fireworks at Coors Field
When: July 3rd AND July 4th
Where: Coors Field
Of course you know that the Rockies are playing the Dodgers (at least you do now), but you don't really care since you will inevitably be partying your face off on the new party deck. The fireworks are there to remind you that this country rules because we do things like equip baseball stadiums with $10 million party decks.
What: Cherry Creek Arts Festival
When: July 4th-6th
Where: Cherry Creek
CCAF is back to remind you that there is a lot of art out there that you don't want, and that the stuff you do want, you probably can't afford. But it doesn't cost anything to look as you get a tan. And it only costs a moderate amount to eat and drink beer as you do the former.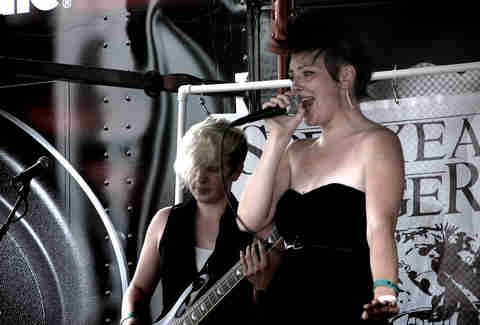 What: Denver Post Underground Music Showcase
When: July 24th-27th
Where: S Broadway
Just when you are starting to believe you can hold your own, UMS comes back to show you that you party like @#$%. Try to keep up as over 400 performances take the city by storm over four days, and make you realize that sleep is not an option.
What: Breckenridge Summer Beer Festival
When: July 26th
Where: Beaver Run Resort
Enjoy sampling from 30-plus breweries from both near (Tommyknocker, Great Divide) and less-near (Deschutes, Alaskan, Goose Island), as you take in plenty of eats, plenty of live music, and, oh yeah, beautiful views of a bunch of enormous mountains.
What: Blackbelly Market Opens
When: Late July/ Early August
Where: Boulder
Top Chef Season 5 winner Hosea Rosenberg helms this forthcoming meat-centric outpost (think whole animal service, a butcher shop, plenty of house-made sausage and salumi), with a cocktail program coming at you from James Lee of Bitter Bar. In exchange, Hosea will be kindly hooking up eats for the recently reconfigured Boulder mainstay.
What: Sesh Fest
When: August 2nd
Where: Sculpture Park
An afternoon-long celebration of those thoroughly quaffable, reasonable ABV-having beers that pair so well with Summer, Sesh Fest will supplement all the Colorado beer you're about to consume with appropriate pairings like lawn games, live music, and brew-worthy sustenance.
What: Reggae on the Rocks
When: August 23rd
Where: Red Rocks
Considering that some things have been made legal since last year's festival, this one is bound to be totally different. Well, not really. But it'll still be great. Get ready for a whole day of good vibrations, bruddah.